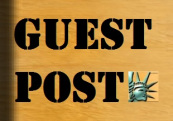 Recently, I was following up on an associate's suggestion about looking into digital textbooks. Do you know RED?
I stumbled upon "Project RED" from none other than the Pearson Foundation.
You may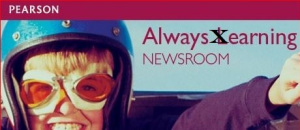 not know Pearson Foundation, but I'm sure you are familiar with Pearson Publishing. The very company set to make billions in profits connected to Common Core Standards. Since RED is such a friendly sort of 'person', pull up a chair and let's delve into the family scrapbook. Related Read:  Laying down the laptop laws
Let Me Introduce you
"Project RED" is short for 'Revolutionizing Education'. The PDF report published on the Project that I'll be referencing  is from 2010, titled:  'THE TECHNOLOGY FACTOR: Nine Keys to Student Achievement and Cost-Effectiveness'.
Project RED is a desire and advocacy effort to re-engineer education. You'll want to discover all you can about RED, not just his/her data and technology capabilities, so here's the main website.  *Please note the date of 2010, later on, I'll introduce you to a group who says it's 2008. What's a family without a juicy scandal?!
Get to know the family
RED's family is quite extensive and you should meet all the immediate family members. One proud parent, is of course Pearson Publishing's arm of generosity, the Pearson Foundation.
'The Pearson Foundation is an independent 501(c)(3) nonprofit organization that aims to make a difference by promoting literacy, learning, and great teaching.' – Pearson
Our next proud parent, is Intel, Inc. Intel & Pearson seem to have a lot in common besides RED. To see their video about "RED" click here.  Before you leave the page, be sure to see all the documents you can access to find out more about aligning education. To see another of their 'kids', follow this link to see what this partnership made in corporate heaven.
Siblings
AASA – American Association of School Administrators
Here's what their Executive Director has to say:
 'The Superintendent is the voice for all the children in the community, including the many children that would have no voice if not for the Superintendent. Today, more than ever, America's Superintendents have the awesome responsibility to protect public education from the private and political interests that regard our schools as investment opportunities for corporate gains rather than fostering the American tradition of an educated community that is the core of our democratic process.' Dan Domenech, Executive Director of AASA.
What's concerning about this sibling is their stance on federal involvement in education. See for yourself in their 2014 Legislative Action Talking Points.
AEP – Association of American Publishers
This sibling deserves some quality time to get to know. Especially the 'NextGen' Science Standards.
AESA – AESA – Association of Educational Services AgenciesYou'll want to investigate all their US Government relations. They are especially proud of the FCC (Federal Communications Commission) announcement from 7/11/14 'FCC ADOPTS LANDMARK E-RATE MODERNIZATION ORDER TO BRING HIGH-SPEED WI-FI TO EVERY SCHOOL AND LIBRARY NATIONWIDE.'
ASBO – Association of School Business Officials International
This sibling is the one who guides & suggests how school districts spend their money. You really need to get to know this relative!
CoSN – Consortium of School Networks
This sibling is all about the data collection. They are also big on 'closing the gap' in education. From their website:
 'CoSN's new initiative, SEND  (Smart Education Networks by Design) is designed to address the challenges facing school systems by providing school system leaders the knowledge to wisely invest in educational networks for today and tomorrow. Learn about the resources that can help district leaders develop the next generation network infrastructure necessary to support multiple mobile devices on and off campus, the delivery of digital content, and administration of online assessments.'
iNACOL – International Association for K-12 On-line Learning 
This sibling is all about being fair. Check out what their website states:
 "To level the playing field for students through the creation of new learning models, and to ensure that students everywhere have access to a world-class education that prepares them for a lifetime of success, no matter their geographic location or economic situation."
Be sure to check out the section on "Competency Works".

ISTE – International Society for Technology in Education
This sibling loves the Common Core Standards! See what they have to say.
NAMTC – National Association of Media and Technology Centers
This is the sibling who's had a facelift, if you will. Back in the day, 'media centers' were known as the 'school library'. Not so now! Now, NAMTC is more powerful. Be sure you study how that power is used.
NSBA – National School Board Association
According to their website, they are the 'leading advocate for public education'. This sibling is the comic in the bunch, especially when you read the background statements on Common Core.
SIIA – Software and Information Industry Association
This sibling is the 'international traveler' if you will. Here's their statement:
"The Software & Information Industry Association is the principal trade association for the software and digital content industry. SIIA provides global services in government relations, business development, corporate education and intellectual property protection to the leading companies that are setting the pace for the digital age."
This sibling is also a tight lipped one, most of the education items are off limits unless you have an account.
SETDA – State Education Technical Directors Association
Although the last of the siblings, it's not the least of them, by any stretch. This sibling is dedicated to 'Serving every U.S. state and territorial education agency', according to its website. Why they will even help you get comfortable with the PARCC and SBAC Assessments! See their page.
Meet the 'Grandparents'
Now that you've been properly introduced to the immediate family, you're bound to want to know the 'grandparents' of RED. Very supportive, as most grandparents are, these groups have much at stake in Project RED's success!
Greaves Group – Educational consultants of massive proportions! They must be super busy, the last 'news' was from 2008, when Project RED was born! Wait, wasn't RED 'born' in 2010 as the main website stated?! Well, some families like to keep such things on a need to know basis, if you know what I mean.
Hayes Connection – Quite a resume, this one! Scholastic, Quality Data Education, the Consortium of School Networks..wow!
One-to-One-Institute –  Oh joy! Another 'transformer' of education! This group is so anxious for you to know exactly where it is & where it's been, there's a map for you!
What else you might like to know about "RED"
Since "RED" is so popular, he/she won't say much about his/her self, so I'll be glad to tell you a little bit more about why RED is so worth getting to know.
The publishing partner of everything connected to RED's Technology Report, MDR (a D & B Company) Website. MDR stands for "Market Data Retrieval" and is a part of Dun & Bradstreet. According to their website, they know a lot…maybe too much. RED's Technology Report shares that MDR has a database with every US public & private school on it. The Federal Trade Commission has something to say about that.
Also part of the family gathering in technology: Apple, eChalk, Qwest Communications.
Why back in 2009, researchers of government and industry experts had a legislative meeting. Their initial plan BEFORE the meeting was to choose a select group of state legislators to address the barriers of re-engineering education. After the meeting, reality set in and it was ascertained this couldn't happen rapidly.
Targeted bodies to help with the re-engineering: legislators, school districts, industry, federal and state agencies (including NGA, National Governors Association and the CCSSO, Chief Council of State School Officers).
When you read the Technology Report, be sure to have a comfortable chair, the document is over 100 pages. Some of the main selling points you'd most like to hear:
Re-engineering education via technology will SAVE you MONEY! (who doesn't love a great deal?!)
Re-engineering education via technology will reduce the drop out cost rates! (who doesn't like to be someone's savior?!)
Re-engineering education via technology puts K-8th grades in the likes of "NextSchools" and 9th -12th former models of the "Carnegie Unit & seat time will be replaced, emphasis is on individualized education plans tied to an individualized curriculum and unique goals and aspirations.
Core subjects are pursued in a deep, personalized manner. Students can elect to take courses tailored for future careers, such as health care, IT, engineering, manufacturing, or journalism. Content is tied to real-life problems, issues, and experiences and tailored to students' unique.Note: "NextSchools" plan: "where the objective is to double the rate of learning, and the primary characteristic is a relentless focus on personalization and student-centricity. Achievement is constant and time can vary."
In Lady Liberty's territory
On page 166 and pages following of the Technology Report is a town known as Mooresville, NC. The Graded School District was a featured case study of the Pearson Foundation's offspring, ProjectRED. If you want to follow the trail, let me see if I can help.
Re-engineered education, a small town and the U.S.President visits. Hmmm…guess what his speech centered on? Technology ramping up efforts!
Excerpt from the speech:
"I want to make sure everybody knows that we've got one of the finest Secretaries of Education we've ever had in Arne Duncan, who's here.  (Applause.)  Your Mayor, Miles Atkins, is in the house.  (Applause.)  And Superintendent Edwards is here, who's doing such great work.  So give him a big round of applause.  (Applause.)
I've come here to Mooresville to announce an important step that we're taking to grow our economy and to reignite the engine that powers our economy — and that's a rising and thriving middle class where everybody has opportunity. Over the past four and a half years, we have been fighting back from the worst recession since the Great Depression, which cost millions of Americans their jobs and their homes and the sense of security that they've worked so hard to build.  And North Carolina got hit worse than a lot of states….But the reason I'm here today is because you are helping to answer that second question:  How do we make sure Americans have the chance to earn the best skills and education possible?  That's why I came to Mooresville.  Because at a moment when the rest of the world is trying to out-educate us, we've got to make sure that our young people — all you guys — have every tool that you need to go as far as your talents and your dreams and your ambitions and your hard work will take you.  (Applause.)  Today, I am directing the Federal Communications Commission, which is the FCC, to begin a process that will connect 99 percent of America's students to high-speed broadband Internet within five years.  Within five years we're going to get it done.  (Applause.)
Now, those of you here at Mooresville understand why this is important, but I'm speaking to a larger audience, so I want to explain why this is important.  Today, the average American school has about the same bandwidth as the average American home, even though obviously there are 200 times as many people at school as there are at home.  Only around 20 percent of our students have access to true high-speed Internet in their classroom.  By comparison, South Korea has 100 percent of its kids with high-speed Internet.  We've got 20 percent; South Korea 100 percent.  In countries where — in a country where we expect free Wi-Fi with our coffee, why shouldn't we have it in our schools?  Right?  (Applause.)  Why wouldn't we have it available for our children's education?
So the good news is, here in Mooresville, you've committed yourself to this cause.  Starting in the third grade, as all of you know because you've lived through it, every student in the district gets a laptop and high-speed, wireless Internet in the classroom.
And I just saw the ways that it's changing how you learn.  You don't just write papers and take tests.  You're working together on videos and presentations and movies and poetry.  Your high school Spanish class might Skype with students in Barcelona or Buenos Aires.  One student proudly said, "We're able to work on more projects and homework outside of class."  Now that's not normally something teenagers brag about.  (Laughter.)  But that's exactly the attitude that's going to help you succeed and help your country succeed. Imagine educators spending fewer hours teaching to a test, more time helping kids learn in new and innovative ways.  Imagine more businesses starting here and hiring here in this area, in North Carolina, because they know for a fact that we've committed ourselves to equipping all of our kids with better skills and education than any place else on Earth.  That's what we need." (Applause.)
See the entire text of his speech.
How this plays to Project RED
The President visited in 2013,"The roll-out of laptops- ensure a smooth transition and working environment.
August 2007. Four hundred laptops on carts were rolled out in Mooresville High School. • December 2007. Every teacher in the district received a laptop. (Project RED says this is a best practice—giving devices first to teachers ensures they maintain control of their own learning and can develop integrative practices for teaching on a developmental basis.)
January 2008. Professional development began, followed by a Summer Institute for faculty in July 2008.
August 2008. Laptops were distributed to all students in Mooresville High School and Mooresville Intermediate School. Interactive whiteboards were installed in all K-2 classrooms at Parkview and South Elementary Schools.
November 2008-June 2009. Phased distribution of laptops to students at various schools began.• July 2009. A second Summer Institute took place with more than 300 teachers in attendance.
August 2009. At this point every student in Grades 4-12 had a laptop to use at both school and home, and every student in Grades K-3 was in a classroom equipped with an interactive whiteboard.
July 2010.  third Summer Institute took place, with continuing refinement of professional development and integration of technology into the curriculum.
December 2010. Mooresville Graded School District viewed the initiative as one of continuing movement toward adaptation and adoption." (from page 167)

Family legacy lives on
"The New Normal: Doing More with Less" Remarks of U.S. Secretary of Education Arne Duncan at the American Enterprise Institute Panel, "Bang for the Buck in Schooling" November 17, 2010:
"Technology can play a huge role in increasing educational productivity, but not just as an add‐on or for a high‐tech reproduction of current practice. Again, we need to change the underlying processes to leverage the capabilities of technology. The military calls it a force multiplier. Better use of online learning, virtual schools, and other smart uses of technology is not so much about replacing educational roles as it is about giving each person the tools they need to be more successful—reducing wasted time, energy, and money. By far, the best strategy for boosting productivity is to leverage transformational change in the educational system to improve outcomes for children. To do so, requires a fundamental rethinking of the structure and delivery of education in the United States."
NOTE: This article was originally published on Lady Liberty 1885 website [