Greetings for 2016 to all those dedicated, fearless, and, awesome anti CCSS (Common Core State Standards) Warriors!
It has been a couple of weeks since I last wrote a blog entry, but I've been anything but idle. January 2016 finds me gearing up for some exciting speaking engagements where I'll be honored to share with others just how deeply committed to all things Common Core, our nation is. I know you've been kept updated by others while I was away about the over reaching evidence of the 'fed led ed' via the S1177 (Every Student Succeeds Act). You've been updated on even more evidence about just how snookered our legislators have been when it comes to 'more state's control in education'.
2016 will prove to be a big year for all of us as we know important elections will take place. From local school board elections, to the White House, we, the opposed to a strait-jacketed education, have MUCH to do!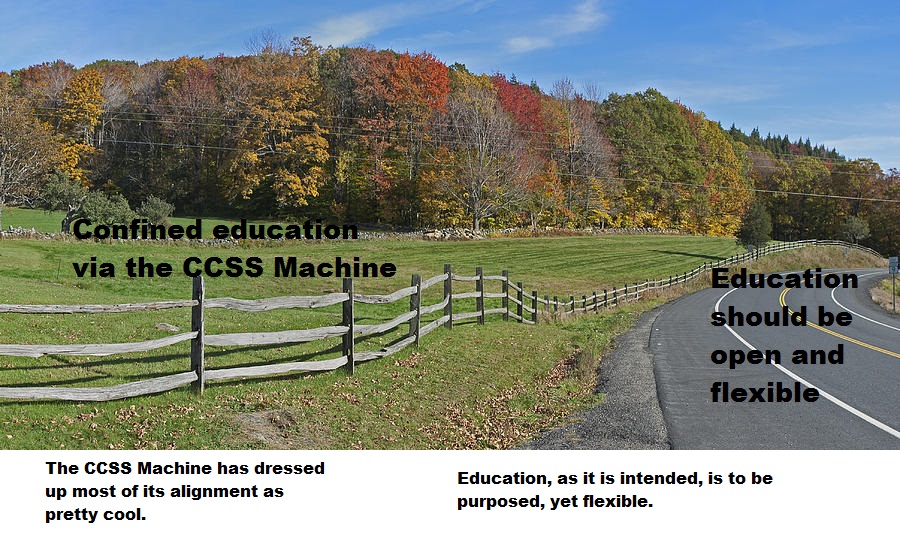 As I shared with you in my last couple of 2015 posts, you can except to see me continue my mission of supplying you with information the PRO Common Core side wishes I didn't have. You can bet I'll be looking into MORE of the post-secondary push for a strait jacketed set of CCSS/CCR/CTE/GR (Common Core State Standards/College and Career Ready Standards/Career Technical Education Standards/ Global Ready Standards) standards that our 50 states have already invested heavily in and will continue to build a bridge to streamline pre-K to graduate schools and the job market! We've known for a while that CCSS (Common Core State Standards) is being recycled and repacked as not only some of the 'alphabet soup' acronyms you see above, but MORE! I'll be sharing all I have on every stinking one of them, as I can.
While I was away, I also noticed lots of ire over the Exxon-Mobil statement about CCSS (Common Core State Standards). Anti CC Warriors, please remember, they are certainly not the only corporation to issue a pro-statement or make advertisements to support more state by state alignment. If you've not see the Business Rountable's list of pro CCSS/CCR (Common Core State Standards/College and Career Ready) supporters, I urge you to do so. Visit their 'issues' page and review their activism toward 'education and the workforce'. See: http://businessroundtable.org/issues/education-workforce
Don't forget the re-authorization of the HEA (Higher Education Act) will more than likely be in the news very soon. As you've heard me state before, this is the LAST link in the chain of alignment for American education. This is the biggest threat to ALL educational choices, regardless of where pre-K through High School was spent. As you know, I've devoted several articles to exposing these truths time and time again.
While the dust is still settling over the S1177, know that the HELP committee (the U.S. Senate's Health, Education, Labor, and Pensions) and the Education and Workforce Committee (the U.S. House of Representative's) are working overtime to continue what S1177 laid out for education. Many  of our legislators abandoned our anti CCSS stance with their votes to pass S1177, many will be poised to the same in higher education. Just watch their press releases.
Why higher education? It leads to jobs, jobs lead to money, and states need money for businesses.
Businesses have done a bang up job skewing the 'skills gap' fallacy and those in the CCSS Machine, short for Common Core State Standards Machine (as I can it), have fed this fallacy far too long. Why? Buried in the S1177 are passages where businesses will be MORE involved in education and what is taught. The goal in  education: simply this, the earlier the job skills training implanted in education, the more Suzy or Johnny will graduate whatever level of education totally prepared for the job market.
To see the HELP's declarative education statement:
http://www.help.senate.gov/about/issues/
To see the Ed & Workforce declarative education statements:
http://edworkforce.house.gov/news/documentquery.aspx?DocumentTypeID=1854:1825
For an illustration of the strait-jacketed path our students face, see below. This image was originally featured in one of my September 2015 articles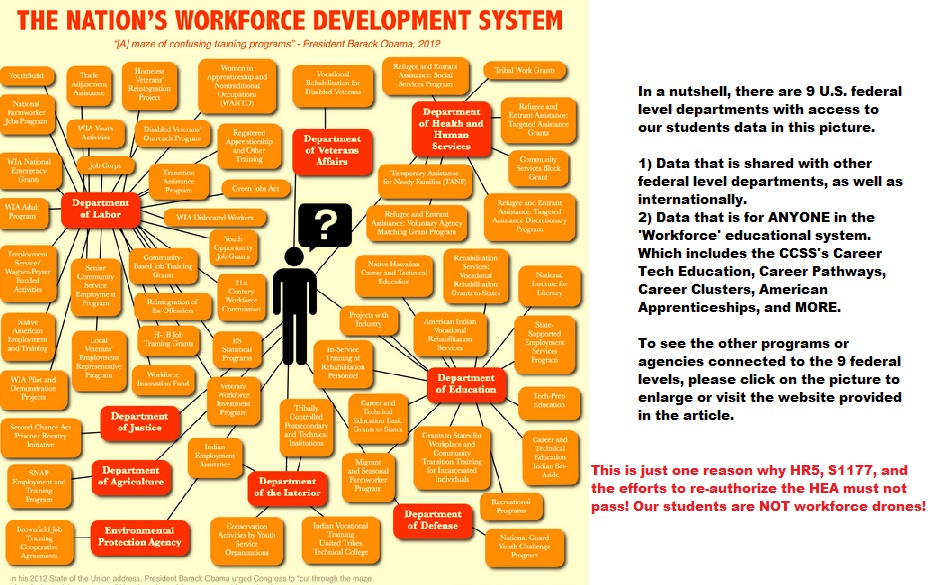 Here's another one that should be of interest from September 2015 and will give you a visual of the agenda being cemented for our nation: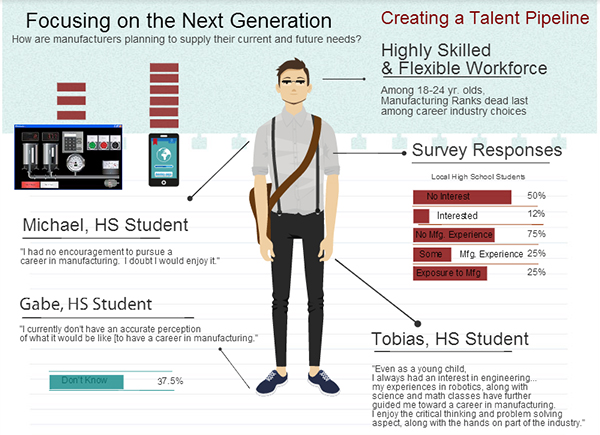 Closing:
It's good to be back with you. It's good to fight for what's right. If you are curious as to what MORE you can do to fight this 'War Against the Core', I urge you to get involved in the "It's About The Child" Conference set for January 29-31, 2016. Set to be hosted in Texas, this event will be live-streamed throughout the nation! So if you can't make it to the Lone Star state, you can still be a front runner for the students of America from wherever you are!
Details can be found: http://www.itsaboutthechild.com/register.html
The flyer can be accessed:
http://www.itsaboutthechild.com/uploads/5/7/1/8/57183785/conference_flyer_for_inet.jpg
The reasons to attend (in person or on-line) include:
Friday: A to Z on CCSS (Common Core State Standards)
Saturday: U.S. Presidential candidates, other candidates answer educational questions at a Town Hall meeting; Forming local grassroots action groups to fight CCSS (Common Core State Standards); a VIP Question/Answer Session
Sunday: A 'Founder Fathers' style prayer and reflection gathering
BUT, the main reason is OUR Nation's future is worth saving!!
The entire event is set to be archived, so if you can't make it in January, you can have the information available for your research, fight, or knowledge at any time!
I've been asked to be a big part of the Conference and while I will not be able to be in TX, I'll contribute both behind the scenes and in the future events connected to fighting for our nation and education. What an honor to be among such dedicated and valiant Warriors!
Can't wait until the end of January 2016? Super! I can't either. Tonight, thanks to the Patriot Journal Network, you can help raise awareness for not only the Conference, but the need for MORE education Warriors to stand up for our students! There is a Twitter Rally set for tonight, 1/3/16, 9 pm EST (Eastern Standard Time). Here is the link for information:
http://patriotjournalist.com/AboutTheChildAction.php?v=0&src=Schedule