[youtube https://www.youtube.com/watch?v=c8tZGl1SVs0&w=560&h=315]
Just released this morning by Project Veritas, this undercover video is key to the War Against the Core!
I have written about Houghton Mifflin Harcourt (HMH) several times. They publish books for every aspect of education. This includes textbooks, teacher development, and more. They host on-line classes for every aspect of education, too. Every type of school choice is also included in the reach of HMH. In the above video, there is language. There is also a political jab. There is negative talk about home education and charter schools. But most importantly, there is TRUTH we can use.
While helping Project Veritas share this bombshell (as we are asked to do once we watch this), I received a comment from a parent I wish to share. She has mixed feelings about the breaking news.
Her words are paraphrased to protect her identity. "I am happy the news has been broken, but what good will it do? It won't change anything."
My fellow anti CCSS warriors, we MUST make sure to use this breaking news as a tool to create enough outrage that things DO change!
We have known,for quite a while, the CCSS Machine's greed was the driving force. Now we have proof.


ICYM Them, Or Wish to Review:
My articles on just how deep into CCSS and CTE (Career Tech Education) HMH is:
https://www.commoncorediva.com/?s=Houghton+Mifflin+Harcourt
Each will show you alignment for educational leaders, assessments, data mining, religious schools, homeschools, and private schools. You can see partner connections to other CCSS Machine members, see which federal departments are connected, and much more. Information is power, and, my Warriors, we have it!
If You Wish to Voice Your Outrage to HMH:
Hit them up on Twitter (where they have tweeted nothing but more pro CCSS hype) by using @HMHCo
Call the U.S. A. Home office (after all they are a global education company) 1 (800) 323-9239 (Tech Support number) 1-617-351-5000 (Customer Care)
Use the following link for contact information, notice the different areas of education are broken into categories. https://customercare.hmhco.com/contactus/contact_us.html
Better yet, visit the following Customer Care link. Then look at the bottom right hand corner where you will see a flashing gold box "Post Your Complaint" (see below)
You get 3,000 character spaces to voice your views.
http://allcustomercarenumbers.net/Customer-Service-Number-Houghton-Mifflin-Harcourt-013493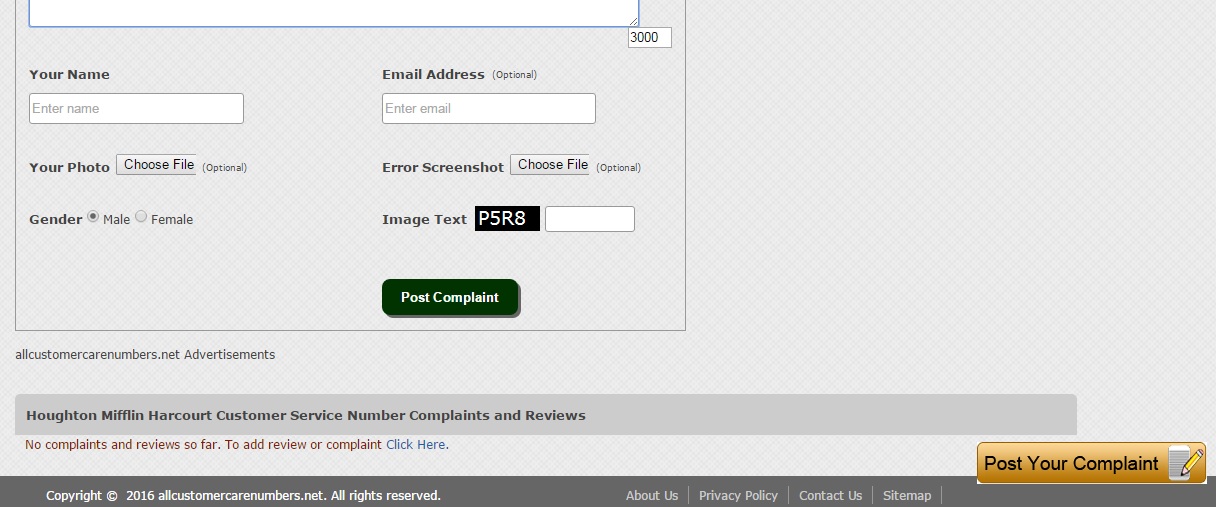 As you might expect, HMH is feeling the backlash already (see below):