A while back, an avid anti CCSS warrior/reader of my blog asked me to share some of the educratic buzzwords. You know the ones. Ones, we think mean something worth attaining, but the CCSS Machine means it to hide their agenda. So, here we go..words that double as trouble in education.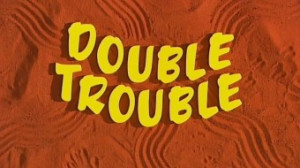 Way Back When:
Here's a poem to illustrate what may have happened when those in the driver's seats of the CCSS Machine decided to skew our words and use them against us.
Once upon a time, in a nation we used to know;
people in charge, by and large
would speak the truth and mean what they said. 
"Yes" would mean "Yes", "No" would mean "No";
Nothing misleading or to play with your head.
Ah, but alas, along came a movement, a wish, or a plan;
"We'll change the nation, we'll align citizens all that we can!",
said the leaders, the profiteers, and those who were fans.
"How will we do this?", was the thought they queried.
"I know!", said one, "We'll talk them down, we'll make them weary."
"We'll use words they assume are upstanding."
How I Found the Words:
In September of 2014, I was researching some items for my blog. I was able to locate 2 great websites that exposed the words we hear and think of as positive gains for education, but have been craftily repurposed to mean something less than what we think of.
For example, probably the most overused rhetoric educatic buzzword I can think of is: "Rigor". Somewhere in the upper echelons of the CCSS Machine, it was agreed upon to use it in relationship with 'challenging' and 'coursework'. Yet, they chose the one word meaning 'stiff' and deemed it a worthy replacement. I can almost see it now: the group sitting around playing the 'what-can-we-misguide-them-with-in-language-today' game.
There are many others chosen to play double trouble for us. But, before we get to some of them, here are the websites I found very useful in weeding out truth from fallacy.
1) http://www.nychold.com/hirsch-termin.html
2) http://www.illinoisloop.org/buzzwords.html
Did You Hear That?:
"Grit" is  what the CCSS Minions want you to hear as meaning 'hard work'. What  it really means: 'wearing your child down to the point of hatred'. Think of it this way, a piece of sandpaper as it wears down a coat of paint when you're completing a project. A great related resource: http://www.illinoisloop.org/Kozloff_on_ed_baloney.pdf ("If It Quacks Like a Duck, It's Probably Baloney" is the title of the paper written in 2002)
"Critical Thinking Skills", this phrase has become so over used by the CCSS supporters that when the real phrase is used, folks immediately assume the worst! Not too long ago, I shared that the NC Academic Freedom Alliance was incorporating the CTS into the CCSS free "NC Plan". As a result I received no less than 3 anti CCSS warriors feared that the CTS was more of the same old CCSS crap. So, just what does the CCSS Machine mean by 'critical thinking skills'? Here's how one researcher penned it, "In Ed-land, this means that kids have developed a depressive radical skepticism regarding their nation, their family, notions regarding the existence of god or good and evil, and the very meaning of life itself. "Critical thinking" in today's schools would, of course, "question" the war in Iraq but not the policy of appeasement towards brutal dictators. When you hear about "critical thinking" in a classroom you can be certain that there will be a neat divide between what is to be looked at critically and what is to go unquestioned."
Source: http://edlandfollies.blogspot.com/2007/01/getting-the-b.html
"Collaboration" is often used like it's a brand new concept in education. Have you noticed how many bright and chirpy CCSS puppets express so much enthusiasm over the fact CCSS allows them to collaborate so much now. Good grief. From the student's side, there are more collaborative projects than ever before. While teamwork is good and has also been around since dirt was invented, too much of it can be a bad thing. All this collaborating in reality is 'breeding' folks so absolutely dependent on a bigger group they are effectively incapable of working on their own, standing on their own, or even thinking on their own!
Want More Educratic Speak?:
If you'd like even more educratic babble, be sure to read my April 3rd, 2015 article where one of the biggest doublespeakers in education is featured. See: https://www.commoncorediva.com/2015/04/03/fom-duncan-extols-upcoming-esea-renewal/
From 1999, an article well worth reading: http://americanpolicy.org/1999/03/29/how-to-understand-the-double-speak-of-the-educrats/
From Charlotte Iserbyt, her "Deliberate Dumbing Down Of America" book in pdf form. If you want an excellent view of how education authorities have re-written words/phrases for schools, this is it. Very detailed from the 1930s to the 1990s. If you have time for nothing else, access the appendices. charlottesdumbdown
Videos:
Here's Charlotte Iserbyt's 8 minute interview:
[youtube https://www.youtube.com/watch?v=yWHhLfc0VLg&w=560&h=315]
Anita Hoge's detailed video on Outcome Based Education, which under CCSS is very much alive. Called "Womb to Tomb: OBE". Her opening minutes illustrate how crafty OBE can be when it comes to words.
[youtube https://www.youtube.com/watch?v=qw8Rcj1CC_4&w=420&h=315]
William Lutz, author of "Double Speak", shares how purposeful double speak is used in government, business, and so many other places.
[youtube https://www.youtube.com/watch?v=8ZpIv7T8oEY&w=420&h=315]