Anti Fed Ed Warriors,
No educratic BS to share with you today, or in the next few days. I simply want to take the time to wish you and your families well during the Christmas season.
I will pause long enough to thank you for helping me expose the expectations and realities of the CCSS Machine in 2018. While the Machine's been busy trying to 'fluff up' how great the educratic makeover is, we've sure been busy sharing truth. We'll be doing it even more-so in 2019.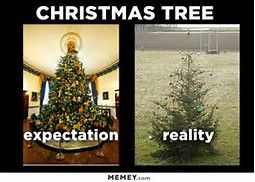 May your Christmas celebrations be rich and full of love. The best gifts are being together, all those packages? Simply the cherry on top of your favorite sundae.
May the roads you travel be safe and full of wonderful memories in the making.
May you be of comfort to those who are struggling with the season for any reason.
Take the time to be silly with each other. Laugh much or, if needed, cry some, too.
Christmas bundles up so much emotion, it's hard to keep it in sometimes.
May you find yourselves in great company this Christmas.
Rest well, my Warrior friends, we will need lots of bravery and strength in new year.
Cheers and Love,
Lynne (aka Common Core Diva)