Happy Monday, my anti CCSS Warriors! Fighting against the illegal, inappropriate, and downright WRONG that CCSS is, day in and day out, can leave us weary. Warriors need care and feeding to remain strong. Today's Musings is an update 'recipe' of what I envision would be appropriate to keep us firm, fit, and faithful to our cause of fighting the CCSS Machine! So, let's get our 'kitchen' ready! Have a great day out there!!
From 2014, the Original Recipe (published 9/15/2014): 
Earlier this year, I was feeling a bit creative when  faced with the challenge of a way to get a message across to those I help lead via a small grassroots group devoted to preserving the integrity and excellence in education. I'm the type of person who likes the slightly off-beat ways of making an impact. So, I'm sharing with you my "Recipe for a Common Core Warrior". As with any recipe, make it your own and SHARE it.
Ingredients
1 ounce of sense (anything but 'common')
2 ounces of truth
1 dash of clarity
2 hands (for typing, writing)
As many fellow CC warriors as you can find
Optional & for a bit of added flavor: affirmation
New ingredients to add (2015's update)
7 doses of longevity 
Well timed media outreaches (op-eds, social media, etc.)
Assorted anti CC rallies, national phone calls 
Directions
Using the sense, truth, and clarity, mix well. Spread this among the fellow warriors. Use your 2 hands as often as possible to seek out resources, pitch in and help others, unite together to protect our students, and take back our Constitutionally protected rights! Use your 7 doses of longevity weekly to help you plan out those media outreaches. Follow up with as many on-line or in-person group rallies or phone calls as you can. There's safety in numbers, warriors!
Combine all of the above well, 'bake' until everyone is ready to 'dish'. Serve immediately. Repeat as often as needed.
Alone is ok, but why?
How many of us have been waging war against Common Core in all its forms? The answer, untold numbers. Are most of us fighting it alone? Answer: NO. Yet, answer this, how many times do we FEEL alone in this war? If you're like me, the answer is plenty of times. After all, this is what I am supposed to be doing in my 'spare time'. However, when you add my contributions to yours, then we add ours to others, look how FAR we've come!! 'WE', in this fight, is so much more of a presence than 'I'. How can you help a fellow CC warrior continue to 'duke it out'? Support each other, attend as many events TOGETHER as possible.
The ones I've met so far
When I starting researching the push for national standards, (2009) almost no one I knew was there to pitch in. I had a few willing to listen. Fast forward to 2014 and I've not only met many willing to pitch in, but many standing shoulder to shoulder with me. Of all the crap Common Core has stirred up, I'm thankful and grateful for the fine, level headed people I've met who are not afraid to be uncomfortable in this fight. People like Nicole, Andrea, Kim, Missy, Dave, Guy, Laurie, Lindalyn, and the list goes on. These folks have devoted so much of themselves to helping get the truth about Common Core into the hands and minds of others. Since the original article, I've met many MORE fine, level headed anti CC Warriors! Our group grows daily. Thank you!!!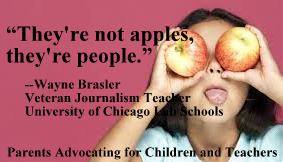 Are we there yet?
In a word, 'no', we're not. However, as long as we are there to continue to hammer away at the lies, work arm in arm with each other. WE can get there! We know our purpose: ridding our country of a nightmare that not only kills a love of learning, but harbors deeper, uglier roots. I leave you today with a link to a video that, I hope, will remind you who we're fighting for (all students). It features Whitney Neal, who at the time was with Freedom Works.