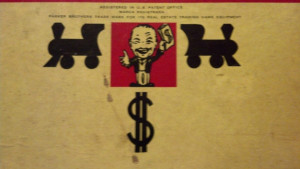 Since it's "Riddle Me This" Sunday, I have a set of notes which has been sitting by my laptop for at least 2 weeks and every time I look at it, I keep asking myself why technology would jump at the opportunity to align most of 'itself' to Common Core Standards. Especially when you consider the illegitimate base the Standards have.
"Google Ed Tools" webinar was held back on 9/18/14. What amazed me was you could hear the youth of the professional presenter's voice extolling the virtues of how great CCS is, because after all, 60% of the entire "Google Education Team" now has jobs which didn't exist before. Now, while this may be true…AND it may be true that most of our current students of today may have jobs not yet created, let's also remember there are plenty of jobs that will continue to be available which are timeless, yet vital, to our existence as humans.
In the above context, consider those of us older who have found ourselves with some of these 'new jobs'… How, with NO Common Core education, have we been able to succeed? The answer: I believe it's because we have been solid enough to do whatever/whenever. It's known by several characteristics like determination, teamwork, and on and on.. So, here's another riddle: Why, if technology is so bent on re-inventing jobs, are so many programs/officials pushing those 'Workforce' jobs that aren't so tech savvy?  The answer, of course to all these 'riddles' has to be MONEY. The goal, I believe, get everyone so hyped up and hang it all on one word, 'MAY'. There MAY be a job for you. There MAY be a education for you. One stark reality to balance these answers: Truth beats lies every time.
"Collaboration" is the new 'sexy':
I don't know about you, but I've heard this word, 'collaboration' tossed around so many times, I think it could be something x-rated. I mean seriously, watch a pro CCSS person use this word, watch their eyes, their tone of voice, observe their body language. I do declare, they all look and sound like someone dished them up a serving of the "Better than Sex" chocolate cake.
Now, here's a riddle: Why? Why would those so supportive of the Core treat this one word like something to be revered? Your answer: It's a marketing word to make you feel like you're missing out if you don't get in on 'it'.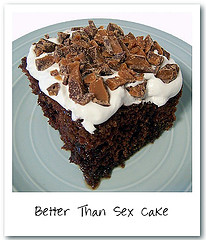 Technology removes barriers:
Yes, according to this webinar, if you want educational barriers removed, insert technology that has Common Core Standards embedded. Technology connects us, we discover more (hey, so does taking a walk outside and having a face to face conversation).
CCS embedded technology empowers us, connects our classrooms. It improves you while it equalizes the rest of the class. The trade off for all this new, improved learning? Hands on research is being abandoned. Any old way of learning or completing assignments is being discounted, discredited. Think of it as betraying your ancestors. Oh, Lynne, it's NOT that bad..Yes, reader, it is. When we discredit the older way of doing things, of discovering, we ARE doing exactly that..disrespecting, betraying, and being prideful enough to think anything old is worthless. Think I'm making this up? Listen to the rhetoric I heard, 'you are able to adopt a culture that's open, curious and collaborative.' "Google Apps for Education is learning in real time, really transforming and shows you what work world would look like." Oh…the real kicker..it's all 'FREE'! That's part of the selling of 'Google', "Four Pillars" of empowerment, the right tools, teamwork, affordable cost.
Learning is 'real time' (in and of itself)!  Want to know what the work world is like? Get a job, any job..from doing your chores to getting paid, if it's work, it's the working world! UGH!
Higher/Lower 'Google':
No matter if you're in a lower grade or a higher grade (meaning anywhere from Pre K to the work world), "Google Ed" has a application for your education (it literally will follow you from school to school to job). Of the "Core" education apps: Drive (creates, collaborates); Calendar (sharing); Gmail (keeps records, sorts records, helps you find records); Classroom (organize and save you time); Sites (classroom management). How it was all sold to you, the webinar attendee? "More time", 'we did the work for you'. "30 million students are impacted."
"Chrome Books", THE CCSS 'weapon' of choice:
Wildly 'popular' among schools is the Chrome Book. It's a data miner's reality, as well. Most schools accepting all the FREE technology call the "Chrome Book" the 'device of choice' because it can do so much. It's free, it's on-line, you can get lessons faster and share them with ease. It's a low cost item (wait, I thought you said it was 'free') as far as the updates/upkeep costs. Best of all it's "CCSS subjects, grades" on tablets with Google." Not to fear, if you don't have a "Chrome Book", any of the following devices can also be aligned/mined:
Nexus 7; Samsung Galaxy Tablet (4th edition); ASUS Transformer and the HPSlate 8 Pro.
As far as how the devices help data mining, three words: Pearson's Project RED. Want information on this (access my original article: http://ladyliberty1885.com/2014/07/24/guest-post-do-you-know-red/) Lady Liberty 1885 wrote a follow up and others have since written about the Project as well. In short, a massive data mining grasp to buy and sell your students information and be as intrusive into your home life as possible. Who's footing the bill for all those 'free computers', it isn't who you might think. Sure, the companies 'donate' some, but more times than not, schools buy them via a contract. The money is your taxpayer money! Those low cost upkeeps/updates…your tax money! Don't want your tax money used this way?! Speak up!
"Google Play", another weapon of choice:
This indoctrination filled weapon is on every Android and Smart Phone out there. It's also in the "Chrome Book". It's a one-stop-shop with K-12 books, apps, videos, and YouTube (yep, it's CCSS laden as well). Thousands of approved education applications are there..and all CCSS aligned. Not satisfied with 'thousands' to choose from? You can also 'rent' dozens of K-12 books (all from classical lit to modern textbooks). Houghton Mifflin, MacMillian, Harper Collins, ABDO, Lerner, Penguin, Andrews McMeal, Cengage are among the most noted publishers (but not all of the publishers). If you'd like to solve a puzzle, go look up each of these & see how quickly you can find the Pearson Publishing ties). Selling point for all the access to these 'great' books?! "It's easier without lugging all those books around!" Oh, you'll love this..the team presenting this webinar even shared that before Google came along, the traditional way of reading was passe and Microsoft's way was 'clunky'.
There was a 'Beta test school':
I will have to say, Google did have a few schools try the entire suite of programs out before marketing it to us, the unsuspecting consumer. One school in CA, in particular, was featured during the webinar. They chose to use the 'Google Ed' to improve their grammar. How was this achieved? The computer told the students what to do. The teacher was expressing how great the time saving was, how every student was thriving. Yet, as I listened to how she described their activities, it was apparent there was almost no teacher leadership involved!  She basically passed off her responsibility to lead/direct to have the students assume this role..THEN they got to assess themselves. This teacher went on to say about Google/CCSS, 'I believe due to CCSS' drive for tech skills, we have collaboration, we're getting ready for the SBAC. I love it!"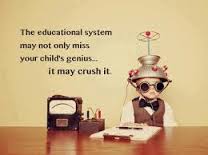 So, fellow anti Common Core citizens..what are we to do? Use this kind of information as a resource for writing letters to your school boards. Making phone calls to your principals. Attending a school board meeting? If there is a time for public comment, speak up! If you have to follow a process in order to have a time to speak up, complete it. Our students are too precious to have them assimilated in this fashion. You can help re-direct the decisions on how your tax dollars are spent.
You don't have to be an eloquent speaker, you don't have to be a gifted writer..you just have to care enough for the education of your community's children to make a difference between real education and a Common Core aligned agenda.