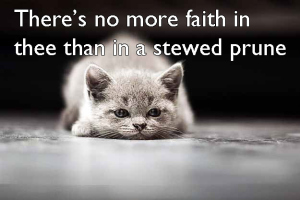 Happy Friday, Anti CCSS Warriors! The "Fib-o-Meter" for today is chock full of one of the biggest fibbers in modern education. So, without further delay..I present a short video featuring Secretary Arne Duncan and Urban Leguage's Marc Morial. The clip is about the 'virtues' of ESEA.
The Video:
As we've seen with most things concerning D.C., little transparency; the only description this video clip gives is that is was after a 'recent event in Washington'.
[youtube https://www.youtube.com/watch?v=AkxAW4zNFGA&w=560&h=315]
The Rhetoric:

Did you notice almost immediately the emphasis the Urban League's spokesman put on the word 'strong'? I did. What about the statement at 17 seconds describing ESEA's reason for being? "Accountability", you've got to be joking me! Followed by 'equity'. Educratic speak, folks!
What IS equity? We've been over this before, but, since it's relevant, let's look at 'equity' again. Webster's Dictionary says it could be as many as three different definitions. The first is 'fairness or justice in the way people are treated'. Fib-o-Meter's got 'em on this one. "Total Fallacy". There's NOTING fair or just about CCSS/CTE/CCR/ESEA/NCLB! (Common Core State Standards, Career Tech Education, College/Career Readiness, Elementary and Secondary Education Act, No Child Left Behind)
However, if you look at the next definition of 'equity' (which is basically the value of something of worth once it's been paid off and debts settled), Fib-o-Meter can still nail them with a "Total Fallacy"! How? Think about it. The massive debt financially is one thing when it comes to federal overreach in education, BUT, add in the P3 (public private partnership) aspect of the CCSS Machine and you've got an emotional debt that will NEVER be satisfied!
"This blueprint" was talked about about 28 seconds into the clip above. Yes, look at the architect! Sen. Lamar Alexander. If you're not sure who he is, here's some "Total Truth" about him. A former chairman of the National Govenor's Association (as in 1/2 owner of the copyright to CCSS), former U.S. Secretary of Education (as in the head of the department which gave us SBAC and PARCC), and former chairman of the committee for Health, Education,Labor, and Pensions(as in a part of the aligned workforce agenda). For more "Total Truth", visit this Congressional page, http://bioguide.congress.gov/scripts/biodisplay.pl?index=a000360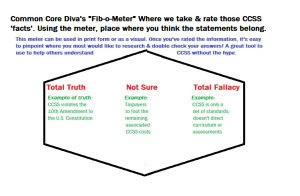 The Rhetoric Continues With….
At the 30 second mark, listen for the affirmation from the Urban League gentleman. Buzzword to listen for? "Aligned". We've known how Sec. Duncan embraces aligning folks, but it sure was a bit of a surprise to hear  the UL feels the same way. Why am I not totally surprised? Maybe it's just too much research. I've come to learn anytime any group or person entertains the U.S. Dept. of Ed, it usually means trouble.
Listen to Sec. Duncan at the 39 second mark for what he thinks the ESEA needs. (hint: fixing in a bipartisan way). That's a huge "Total Fallacy"!! What the proposed HR5 needs is a stick of dynamite! What the politicians need is a dose of anti CCSS warrior education solution: ENDING the federal overreach of government! That's a huge "Total Truth"!
Next, you'll hear the same old song of 'more early childhood ed', 'more resources for the poor'..blah, blah, blah. No, again, what we need is an END to federal overreach of the federal government. By the way, who's the 'we', it certainly can't be the U.S. Dept. of Ed, most of the tax money thrown their way has done nothing to improve education for decades! Boom! "Total Truth"! (*Note: a related resource and totally worth snagging is the Cato Institute's "Handbook to Congress" where in reveals just how abysmal the Dept. of Ed truly is. Access it at the following website: http://object.cato.org/sites/cato.org/files/serials/files/cato-handbook-policymakers/2003/9/hb108-28.pdf )
Ahh…Sec. Duncan can't go one day with the use of the phrase 'high standards' or the word 'assessment', can he? Listen to him near the 50 second mark. Notice he shares that assessments are so THEY can know if what they are doing is right. Where I come from, if you need to be reassured you're doing right by THAT many people (meaning those impacted by all the assessments), you most definitely shouldn't be up to whatever it is in the first place.
Also listen for the following:

How interested in early childhood education the UL is. Having things down 'pat' at 3, 4, or 5 years of age..what a "Total Fallacy" that thinking is. At 3 through 5 years of age, kids are nowhere near ready for 'pat'. They are ready for exploring, discovering, and for mercy's sake..playing! Isn't it interesting that neither of these gentlemen are licensed early childhood experts? Yet, they are forecasting what's best for them? UGH!
Be sure you catch all the creative ways the different groups of citizens are described in. Wow! Talk about political correctness. UGH!
For any of us to remember when we were in school and still recall what we learned is a far cry from today's educational drama. The "Total Truth" is modern outcome based education doesn't work! If you're a 'seasoned adult' as both the speakers appear to be, you know your teachers taught you for learning's sake NOT some agenda's bidding! UGH!
The combination of civil rights, opportunity, and excellence. You'll 'love' how they are to be factored in education. At 2:58, the 'be all, end all' of the entire educational upheaval: competing in the global economy. "Total Truth"! CCSS/CTE/CCR are not about educating students; they are for grooming workers. UGH!
"Education HAS to be the great equalizer." "Total Fallacy"!! No, it doesn't HAVE to be, it CAN be, but it is NOT mandatory! It certainly shouldn't even be discussed by anyone benefiting from the CCSS Machine. (about the 3:07 mark) Be sure you hear what follows, 'increased social mobility'. Somehow, Sec. Duncan, I believe we've got the social mobility part of life down without the U.S. Dept. of Ed's help, but then, I'm not the one stirring the pot of leverage either.
By 3:28 the guilt factor comes into play during this clip. It's the 'do it or die' fallacy, folks. "IF we DON'T act now, we'll be "losers" kind of attitude. UGH!
"Total Fallacy" that 'nothing ideological' is involved in the modern education mess of CCSS/CCR/CTE or any other crap connected to the CCSS Machine.
"We're fighting for our kids". Okay, Sec. Duncan, if we are to truly believe you are fighting for them, why are so many others fighting to SAVE them?! Another "Total Fallacy"!
What's almost as bad is the statement immediately following by Mr. Morial's mention of 'that partnership'. We'd need an illustrated encyclopedia to review how 'successful' all those partners in education have been. Let's remember it was a P3 partnership that saddled us with the CCSS Machine!
Oh, and let's not forget all this is everyone's responsibility. "Total Fallacy"! NO, our children are NOT everyone's responsibility. No, education is not the government's responsibility. Education is a privilege to be cherished and nurtured. A child is the parent or guardian's responsibility. It is the state's responsibility to protect the citizens AND it's the federal government's responsibility to see that things run smoothly.
Closing:
If you'd like to learn more about the Urban League's view of education, see: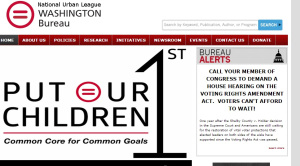 As far as Sec. Duncan's view of education, I think we've seen enough.