Warriors Against the Common Core State Standards Initiative: You've heard of all the on-line aligned courses and schools out there full of all the CCSS/CTE/CCR you can stand. Among them are Blackboard and Ascend Learning. You may know about Blackboard's alignment to the CCSS Machine and agenda, but do you know about Ascend's? Did you know they are the 'children' of the Providence Equity Partners, LLC??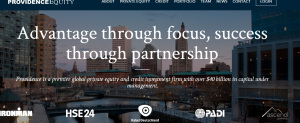 The Parent Company:
From Providence Equity Partners, LLC's "About Us" webpage, this group is not just about education. In fact, education isn't even their main business venture! Their goal for all the industries they are investing in is simply industry experts building companies that are not only exceptional, but endure as well. Here in lies the rub: business, as I've said before (and have many other Anti CCSS Warriors) has NO PLACE  in turning education into business!! As we've seen before, this type of interaction between education and business doesn't run education  properly, IT RUINS IT! Especially when you factor in the CCSS (Common Core State Standards), the CTE (Career Tech Education), the STEM (Science, Technology, Engineering, and Math), the STEaM (Science, Technology, Engineering, the Arts,and Math), and CCR (College and Career Readiness), or any other acronym the CCSS Machine throws is.
If you'd like to see for yourselves, the rest of the PEP (Providence Equity Partners, LLC) is 'about', see: http://www.provequity.com/about
As we've also seen from the corporations, businesses which think they belong in the classrooms across America (and the world), PEP is also practicing good community involvement. Included in this aspect is social issues. What else? The environment, health care, safety, labor, and government. How is a company and mindset like this, how do they consider themselves successful? When all the 'stakeholders' are satisfied! Acting under the guidance of the UN Principals for responsible investing. See their community involvement guidelines: providenceabout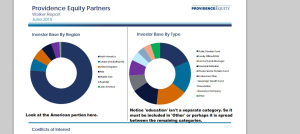 Ascend Learning, One of the "kids":
This portion of Providence is a 'private equity' one. It is also stated that it is the 'leading provider for on-line learning, especially in healthcare fields and other vocational based areas of work in America. To access the entire Ascend page, http://www.provequity.com/portfolio/ascend-learning
Ascend Learning is just one of the eight educational 'private equities' PEP holds the keys to. Here's a screen shot of all 8. In case you cannot access the screen shot, the eight 'kids' are: Archipelago Learning, Ascend Learning, Blackboard, EDMC, ITT, PADI, Twenty Eighty, and Vector Learning.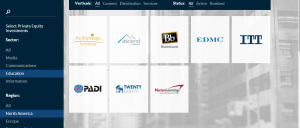 Ascend Learning is the main company for several health care based careers. To see each of the other companies Ascend Learning holds, visit: http://www.ascendlearning.com/companies/  Once there, you'll notice nursing, assessments, and much more. The proof of alignment to CTE (Career Technical Education) can be found in a press release from 2014. Here's an excerpt, "Ascend Learning, a leading provider of technology-based education solutions for healthcare and other vocational industries, today announced that Scott Hess has joined the company as vice president of Community Partnerships in the Career and Technical Education group. Hess will be responsible for helping state departments of education and school districts design, implement and assess career and technical education programs that ensure students are career- and college-ready. Hess also will oversee Ascend Learning's professional development and services delivery, and will establish community partnerships among school districts, community colleges, employers and non-profit organizations." To read the entire press release and see where Hess was 'plucked' from to work for Ascend, http://www.ascendlearning.com/news/hess-named-vp-of-community-partnerships-at-ascend-learning/
Another interesting 'tidbit' of information about Ascend Learning is directly from their website. It is the the fact that PhD staff are hired "who specialize in psychometrics and research foster and continuously improve rigorous assessments utilized to determine student outcomes and create new methods of learning."

Archipelago, another 'child' of PEP:
Archipelago was purchased by PLATO Learning back in 2012 and is now known as "Edmentum". Below is a screen shot of all their educational selections.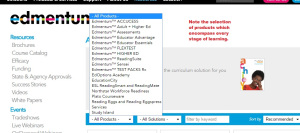 What evidence is there that Edmetum in CCSS aligned? What about CCR or CTE?  The company has an entire section available. Included will be the CCSS alignment proof, the Next Generation (state by state) Assessments, the Career Readiness proof, and the Career Technical Education proof. Access: http://www.edmentum.com/resources/white-papers
Directly from their website: "Edmentum offers a wide variety of innovative learning programs to empower 21st century teaching and learning."
What About the other PEP 'kids'?:
Vector Learning holds 2 other companies and is devoted to the construction and engineering career fields. Leading Vector is a board full of folks who are either tied to Ascend Learning or Harvard University (they partnered with Pearson Publishing to begin the "Pathways to Prosperity" movement that's slam full of CCSS/CTE/CCR and Workforce agenda). There's even one board member who sat on Microsoft's Partner Advisory Council!
See the board members: http://www.vectorlearning.com/about-us/board-members.aspx
To access any of Vector's 'white papers' you have to register with them first. Their CTE tie? McGraw Hill Publishing. Are there others, yes. Dupont is among them. Here's a pdf file from their "RedVector" e-learning brand. (be sure to scroll through and see what the data warehouse holds). See: redvector
Twenty Eighty is geared for nothing but Workforce. PEP has this kid overseeing 11 other companies. See: http://www.twentyeighty.com/our-companies/
EDMC (Education Management Corporation) belonging to PEP is extremely interesting. Especially when you consider their purchasing partner (Goldman Sachs)! In a March (2006) press release, it stated that EDMC "is among the largest providers of private post-secondary education in North America, based on student enrollment and revenue. EDMC has 72 primary campus locations in 24 states and two Canadian provinces. EDMC's education institutions offer a broad range of academic programs concentrated in the media arts, design, fashion, culinary arts, behavioral sciences, health sciences, education, information technology, legal studies and business fields, culminating in the award of associate's through doctoral degrees. EDMC has provided career-oriented education for over 40 years."  See the press release: http://www.prnewswire.com/news-releases/education-management-corporation-announces-agreement-to-be-acquired-by-providence-equity-partners-and-goldman-sachs-capital-partners-for-43-per-share-in-34-billion-transaction-55239807.html In a 2014 press release the CCSS tie was revealed, "The company is now privately held and two of its new board members announced Tuesday are John Danielson, chairman and managing director of the Chartwell Hamilton Group LLC, a New York-based educational consulting firm; and Johnathan Harber, the founder of Schoolnet Inc., a firm that develops online learning solutions and helps schools implement learning standards, including Common Core." See that release:
http://www.santacruzsentinel.com/business/20150414/for-profit-school-firm-education-management-restructures
As for the others, I think you can see that each one is somehow tied to the CCSS Machine in some way. No matter if it's "Common Core", the workforce, or career tech education, on-line learning, or data mining.. Providence Equity Partners has an investment in it. I'll be diving into the others I didn't cover here, sometime in the future.
Warriors? Isn't it time we boot business OUT of the classroom?!