For this Monday's anti CCSS article, I'm re-posting my 2 articles from the 2014 Halloween season. Why? We have a great opportunity to help our neighbors, influence our community leaders, and speak out against the illegally based education reform in creative ways. Both the 2014 Halloween themed articles have fun  ideas for unique ways to spread your anti CC message. Both have embedded links to help you find information to share.
Regardless if you participate in Halloween or not, there are fall festivals, costume parties, and many more social activities this time of year. We MUST use every opportunity to help share information our neighbors need to know. We know the CCSS Machine is spinning fallacies everyday. However, the many truths about CCSS and all that's connected to it, set us free. We want our students and teachers to be freed from CCSS and all it's accompanying parts, too! We don't want aligned communities, we want our Constitutionally protected freedoms to be what guides our local areas! We don't want businesses coming in and running education! We need our businesses to conduct business, not pretend to be educators! We demand the upper class 'snots' behind this all encompassing nation reform to back out of education. They, too, are pretending to be educators!!
For the creative ways you can help spread awareness:
https://www.commoncorediva.com/2014/10/04/sic-em-saturday-ccss-no-treat-for-anyone/
For some 'truth treat' information to include in your creative message:
https://www.commoncorediva.com/2014/10/31/fib-o-meter-friday-ccss-educations-trick-without-the-treat/
Just in time for 2015, here's a new creative idea that has been posted on a few anti CC Facebook groups. Use a medieval knight costume (can be worn by girls and boys), complete the costume with a sword (play one, of course), and a shield. However, on the shield you have a picture of the 7 headed hydra that some warriors use to depict the Common Core entity.
I'm showing you the NC specific hydra jpeg I created below. Use it as an example of how you can illustrate the truths about education in your state. If you've seen the  costume on Facebook, be sure to use that example as well.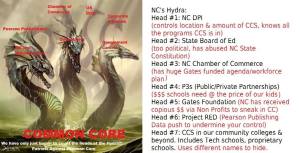 If knights aren't your 'thing' for a costume, here's another idea that's effective. Use dollar store cookie cutters and attach an anti CCSS message that goes from one side of the human shape to the other. It's your choice to bake cookies with messages on them too.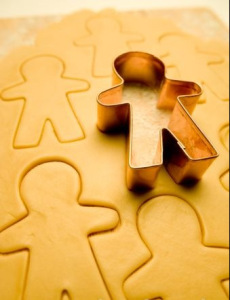 However you choose to fight the CCSS Machine is fine. Please be safe as you pass your treats/messages around. Be firm, yet graceful. Remember, we attract more flies with honey than vinegar.
Know that I value your contributions to the War Against the Core. Together, we can accomplish much.