Warriors Against Fed Ed, we've seen the influence of money in the modern education reform. We've seen our tax dollars used in ways to spur this reform on at a break-neck speed. It's also not new news that big business has spent a fortune pumping their money into the effort to re-shape education…and thus, re-shape our nation.
We also know that Common Core (in its old name OR under any of its re-brands) is part and parcel of EACH of our States. So, what happens when you: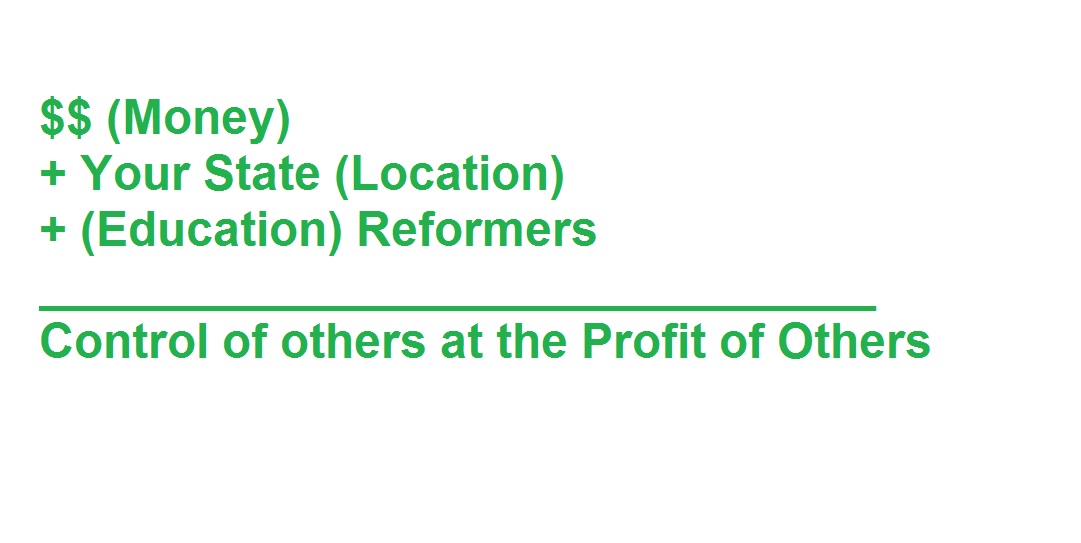 A Map Paints The Picture:
Forbes' State by State 2016 List also gives you clues as to who and what groups help run your State. As we've learned he/she who holds the purse strings more than likely interferes in education/workforce in your backyard. (*Note: you can access a full size map like the one below on Forbes' website.)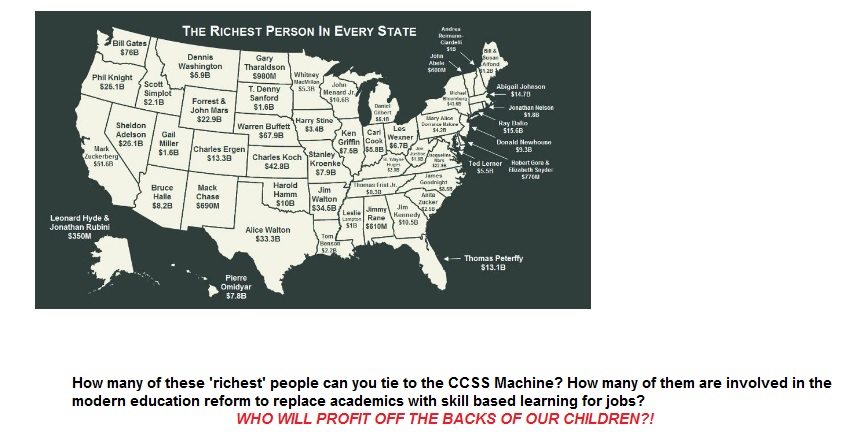 I urge you to look at the List. Some of the education reformers will be super easy to spot. For example, Bill Gates in Washington.
Others will be obvious to only a few folks. For example, you've heard of SAS, Inc.'s involvement in data mining for the CCSS Machine, but would you know the name of the owner? It's James Goodnight and he's from NC.
Then, there are other rich citizens who've created foundations by which to conduct their reform agenda, especially in education. For example, Vermont's John Abele has the Argosy Foundation which funds the FIRST (For Inspiration and Recognition of Science and Technology) Competitions in schools. You'll find STEM and CCSS being promoted without abandon in these activities. Look below, Warriors. Agenda..right in plain sight and dressed as fun.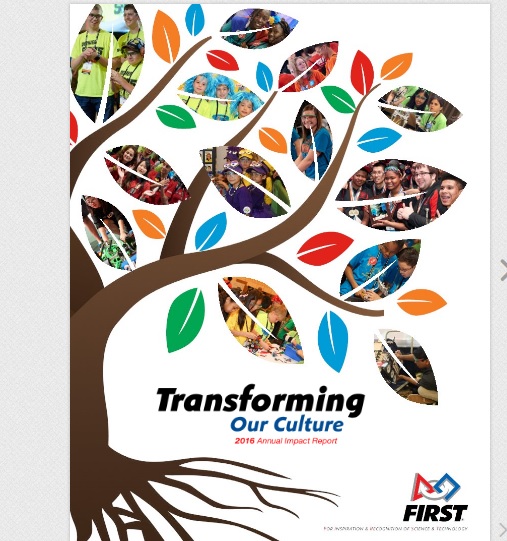 Warriors, these men are far from the only ones in the CCSS Machine. Argosy isn't the only Foundation, either.
Below, find my list of the people and their organizations I think are the ones we should really look into. It will expand what I've revealed for you above. Are these, people ALSO helping the education reform agenda?!
NM: Marbob Energy/Mack Energy and the Chase Foundation (ties to Mack C Chase)
NH: JAB Holding, Inc (global and ties to Andrea Reimann-Ciarcelli)
ME: Dexter Shoes/Berkshire Hathaway (Bill and Susan Alfond who are tied to Warren Buffett)
UT: Salt Lake City Community College's Board Chair, Gail Mitchell (also ties to Toyota and NBA)
SD: Sandford Harmony's education program by T. Denny Sandford. (also ties to global credit)
RI: Providence Equity Partners (ties to Jonathan Nelson and for-profit Education Management)
SC: InterTech Corp (ties to Anita Zucker and her heavy Charleston Chamber of Commerce activity)
PA: Campbell's Soups (ties to Amery alice D. Malone, global food markets)
OH: Victoria's Secret and others (ties to Les Wexner and family; especially the Columbus Partnership's grasp on the economy)
IL: Citadel Hedge Fund (ties to Ken Griffin, global trade)
HI: Ebay/PayPal (ties to Pierre Omidyan and his Network)
MO: Stanley Kronenke (ties to NFL/UK Soccer and Wal-Mart)
AZ: Discount Tire Co. (ties to Bruce Halle and his Halle Foundation's focus on higher education)
TN: Hospital Corp. of America (ties to Thomas Frist and family; global and political connections)
NJ: Advance Publications (ties to Donald Newhouse and connects to Time-Warner Cable. T-W was recently re-branded as Spectrum. T-W is also in the CCSS Machine.)
CO: DISH Network (ties to Charles Ergen and LightSquared)
MA: Fidelity Mutual Funds (ties to Abigail Johnson and global trade)
CT: Bridgewater Associates Hedge Funds/Dalio Foundation (ties to Ray Dalio). Dalio pumps big bucks into CT's public education as well as participates in global grant giving.
WY: Mars, Inc (think Mars Candy/Pedigree pet food, etc.) ties to the Mars Family. I published an article about their association with the Sustainability/STEM/CCSS goals.
NV: Sands Casino (ties to the owner, Sheldon Adelson who is said to bankroll the GOP)
*Given that CCSS is NOT a one-political party issue, we should bear in mind our Congress is GOP majority.
TX and AR: Wal-Mart (ties to the remaining Walton family members). Wal-Mart openly has backed the CCSS Machine for years.
As we've learned, these educrats and reformers have been stragetically placed in each and every State in America. IF you didn't see the State you live in, do not assume it is without it's ties. They ARE there.
We also know they reach beyond our borders and encompass the globe. After all, the CCSS goal is united to the UNESCO's design for "Education for All".  Resource for EfA Goals.

Related: Also, back in 2016, I layed out the "Pied Pipers" in our States.  A chilling Forbes article was also featured in my research. If you missed it, I urge you to read it.
2017's Global Richest:
For consistency, I'll stick with Forbes' list here. Among the global 'leaders', Warriors, you'll find Buffet, Koch, Gates, and Zuckerburg (with others) from the USA. But, you'll see Australia, China, Vietnam, and many other nations. As we know, some are easy to connect to the global education reform. Others, will not be as evident. However, look at what makes their big bucks. Digitally based trading means data mining. Manufacturing means jobs/economy. You can easily trace money trails, as we've learned by the phrase 'follow the money'.
*Note: back in 2014 Education Dive published an article discussing how these mega-buck-laden-people were shaping education. Was it USA specific? Or, even then, were the global roots showing? You decide.
SEL Will Combine HARD and SMART:
Warriors, by now, we should recognize another global shift in education, SEL (Social Emotional Learning). It's ripe in Common Core, it's increasing in content, largely due to ESSA (Every Student Succeeds Act) becoming law, AND it isn't going away. SEL is also deeply rooted in the UNESCO's Sustainability Development Goals and in the USA's SCANS Report (1990s). Look below: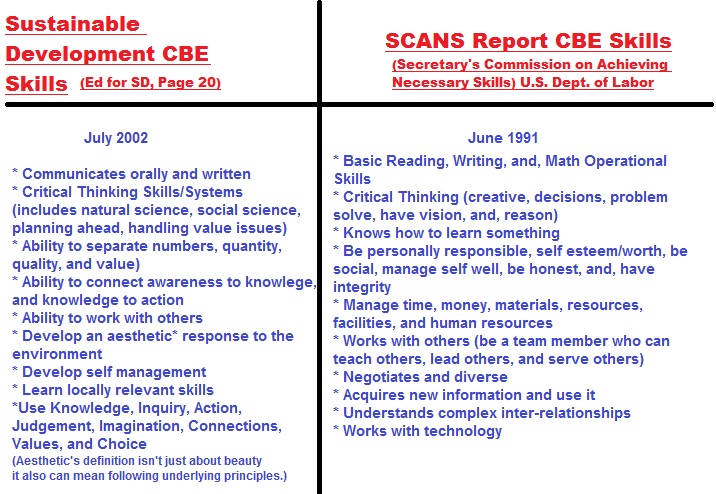 Closing:
Warriors, I hope you'll join me in the next article where I'll pick up the trail connecting SEL to SMART Goals and HARD Goals. It's quite a revealing piece.
For now, take what you've learned from here. Look deeply in your State's coffers. Are any of these CCSS Machine players there? If so, expose it!! If you have any anti CCSS/fed ed, or Public Private Partnership information connecting any of these people/groups, please share it here, if you like. We have everything to gain in protecting our students when we cut the purse strings.