Anti Fed Ed Warriors, just a few days ago, I posted an article where I told you I'd be going more in depth about charter schools. That article revealed how charter schools are being used as tools to indoctrinate our students with CTE (Career Tech Education) and STEM (Science, Technology, Engineering, and Math).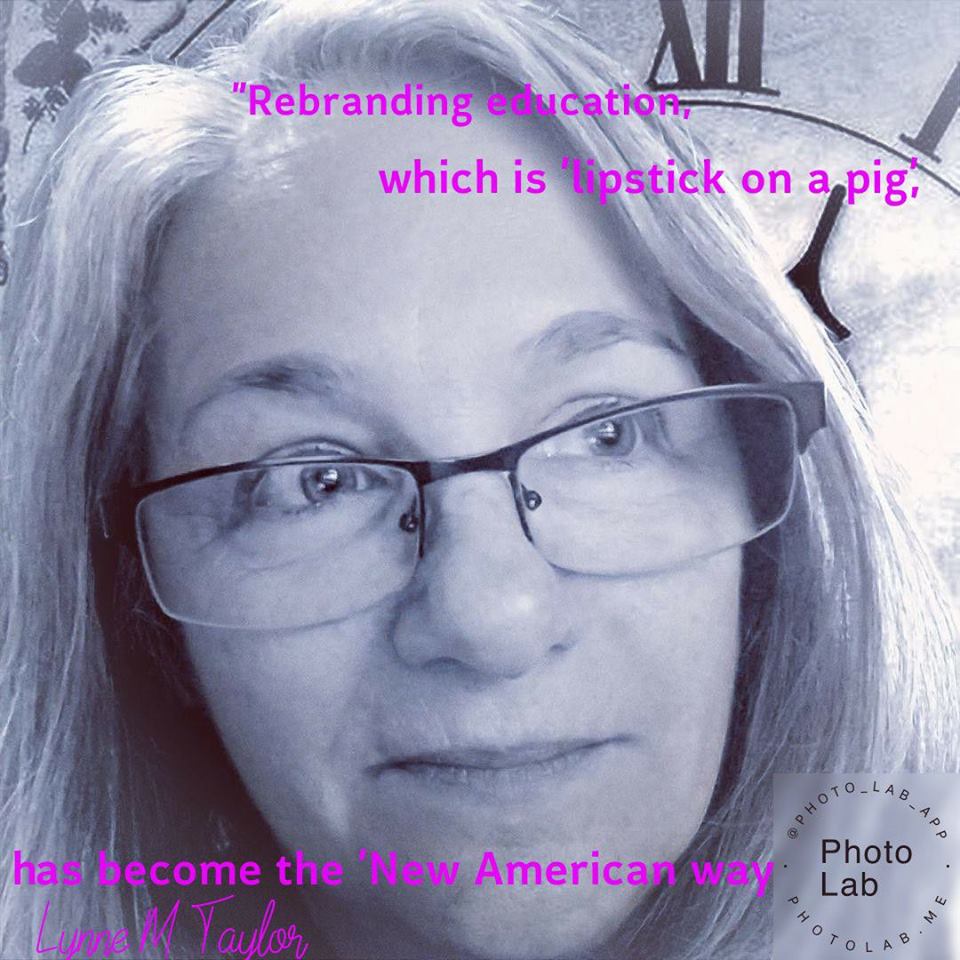 However, before I get to the more in-depth information about charters, I want to plant this thought in your minds. Let this thought stick with you for the rest of the traditional summer break. Let it ruminate in your heart and then act upon whatever conclusion you come to.

         Why are our schools becoming the fastest growing franchise in America?!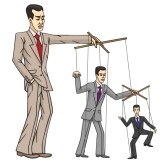 If you were to compare fast food franchise growth to how quickly our schools are becoming franchises, you would realize we've been lied to. You would be angry. You'd want to take your children back home.
Have I Lost My Fries?!
Warriors, before you think I'm a few fries short of a full order, I really hope you can understand my contrast. If you've been to one fast food restaurant, you know that no matter where you go, the food will be the same, the layout will more than likely be the same, the prices will be very similar, too. You also know the food has a taste which is the same, so this means the same suppliers and preparation of the food will be the same everywhere else. The only, and I do mean ONLY difference is the location of each fast food restaurant.
Now, flip this to education, especially in the 'ESSA Era' or the Every Student Succeeds Act Era. You've heard me state it hear and on every radio interview and social media post I can, that due to ESSA's mandate for ALL education to be aligned to the same standards (post-secondary readiness as laid out by WIOA, Workforce Innovation and Opportunity Act), that no school choice is safe.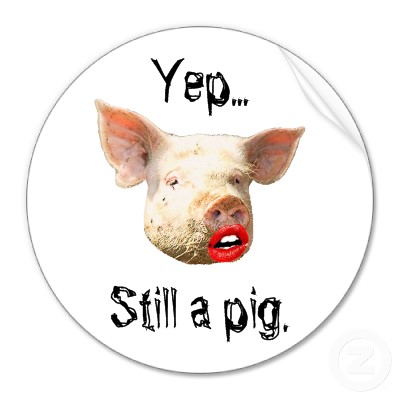 Every State is a franchise location of the ESSA law. With ESSA law comes ESSA mandates. These mandates include charter schools, both public and private.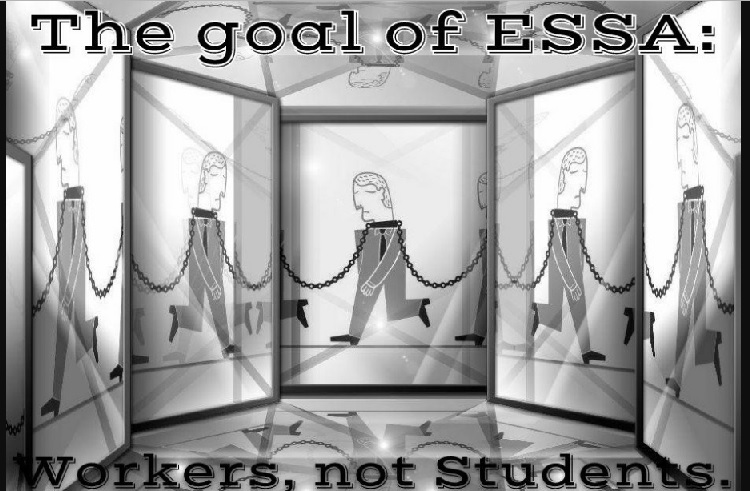 The Charter School "Hearing":
Warriors, as I told you in my previous article, the recent (June 13th) Education and Workforce Committee (U.S. House of Representatives) was all about how powerful charter schools in the US are.
Once again, here's the link to the archived 'hearing'. Now, why do I have hearing in quotes. Well, if you listen to the entire archive you'll hear the meeting called a 'hearing', a 'conversation', and other descriptions. (*Note: the Ed/Workforce Press Release called the meeting a 'discussion'.) 
Much like the previous article featuring this archive, I'm not going to tell you every blow by blow comment. BUT you do need to see the notes I took and am sharing below.
As you know, Rep. Virginia Foxx heads up the Ed/Workforce Committee. She has stated several times that 'ALL education is Career Tech Education', so to see her heading up a hearing on charter schools was interesting, to say the least.
From Foxx's Opening Statement, she pointed to the overplayed 'zip code' and how it needs to suggest more 'school choice'. She pointed out how ESSA was/is to maintain and EXPAND charter schools of all kinds. Also mentioned were the 'student outcomes' and how charters are a type of savior or lifeline for our students. How? Their 'lifelong love of learning' will be more secure.
Strange, all this sentiment coming from the Congress member who has proclaimed ALL education is CTE and that because of that, it's all workforce development!
However, weigh into this that almost every Congress member supportive of ESSA has said they were holding out for ESSA to be implemented EXACTLY as written. Maybe NOW we can see why they'd hold that 'opinion'. One thing's for certain, by being SO supportive of all the CCSS Machine alignment in education, the Congress members are revealing their true allegiance is not to America or to her citizens. It's more toward globalization.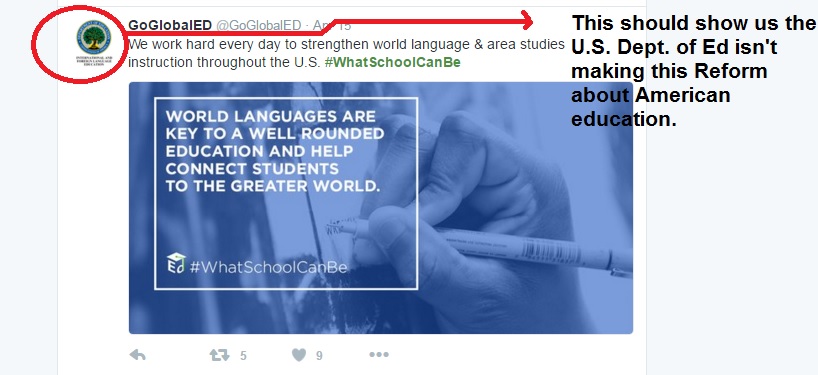 From Co-Chair Rep. Scott (VA) and his opening comments: charters will 'fix' dismal public education. There needs to be an increase in federal funding across the nation (in every community)  for more charters (that's already an ESSA mandate). About the 39:29 minute mark, you'll hear Scott be the first (among many others at the hearing) who told us their job isn't representing the citizens (their voters) but 'policy-making'.
No Congress members job is to establish or make policy, their jobs are to create legislation to become law as per the will of the people.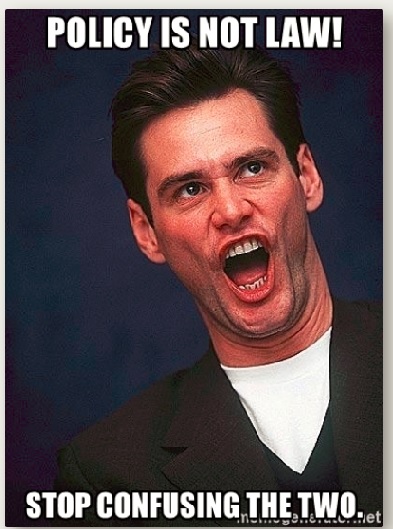 You'll also hear Rep. Scott mis-peak about America's role. (40:31). He's the first of many to make this same error. Warriors, we are NOT a democracy, we ARE a Constitutional republic!  (I guess the fact Congress members cannot distinguish between democracy and republic should alarm us all). What should concern us as well, is that Rep. Scott (and others) believe that public schools, including public charters are the 'bedrock of our democracy'. Scott goes on to thank Sec. of Education DeVos for giving us a 'good glimpse at the free market public education system'.
Near the 44:55 time mark, ESSA will strengthen all charters regulations and accountability. Shortly after this, Scott told us all that 'we now have more choices than ever before', then added that America's looking at choice from around the world. (No, America should be looking to the parents, the students, the teachers, the taxpayers.)
Rep. Scott did state that 'the more flexible the school system, the more strength is needed for policy'. Any 'choice devoid of strong policy will not work'.
Enter the "Witnesses":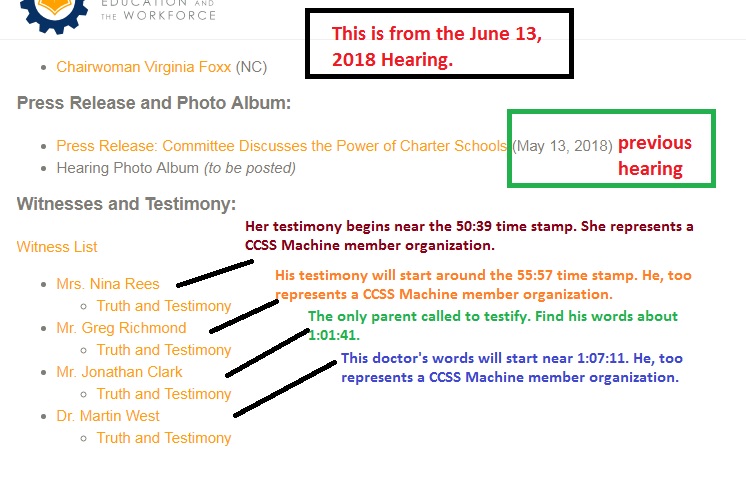 Rees is with the National Alliance for Public Charter Schools (my previous article details how the NAPCS is tied to the CCSS Machine).
Richmond is with the National Association of Charter School Authorizers. Among the NACSA Board members, you'll find NM's former State Superintendent Skandera (A huge CCSS/CTE disciple). Among the Advisory Board? Nina Rees and representatives from the Gates Foundation, the Walton Family Foundation and others. From their IRS 990 form, I found what appears to be a tie to the U.S. Dept. of Ed's National Charter School Resource Center (also featured in the previous article as a funder for the NAPCS.) You'll also find an NC based organization called "Public Impact, LLC" among the NACSA's 5 top most compensated contractors. (*Note: Public Impact, LLC cites an AIR-Brookings study, so we know they are a CCSS Machine member group, too.)
Warriors, you'll find the Gates Foundation gave a $2 million grant to the NACSA in 2017.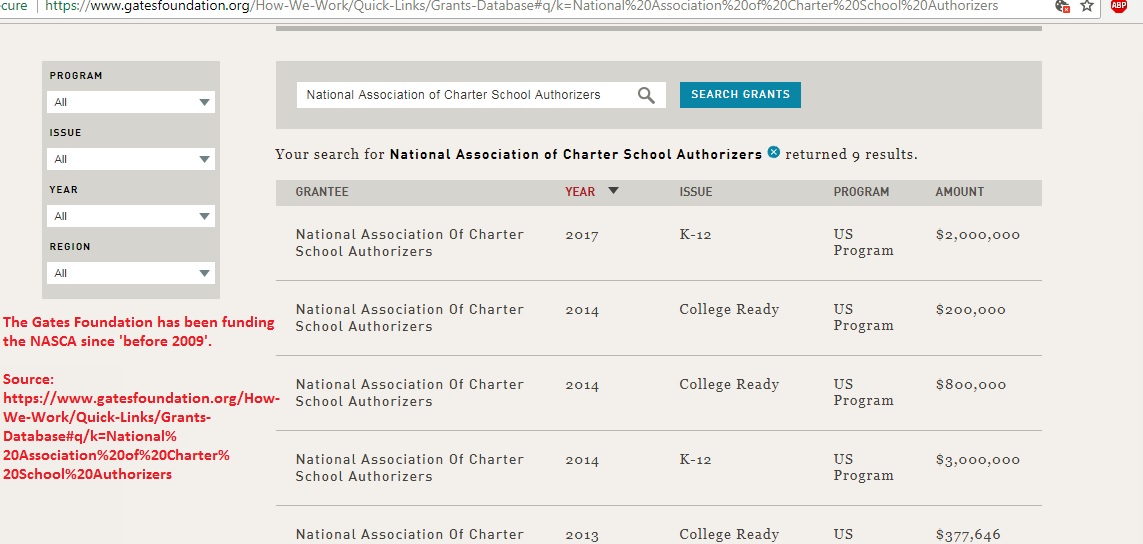 (*Note: the U.S. Dept. of Ed's National Charter School Resource Center is funneled through another group called Safal Partners. Safal is a TX based education management consulting firm. If you'd like to see their Charter School Closure guide, find it here. Be sure to look at those presenting information and what States they are from.)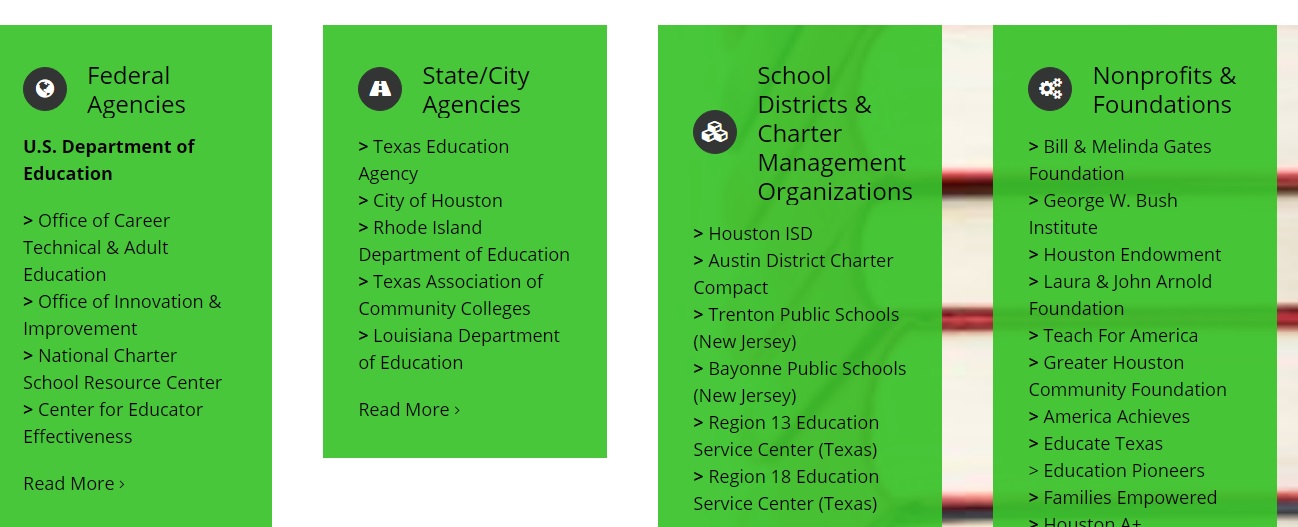 (Source)
Dr. West is with Harvard University as well as the editor-in-chief for "Education Next".
(*Note: I have scores of articles on Harvard's alignment to the CCSS Machine, especially in the global and student data raping topics.)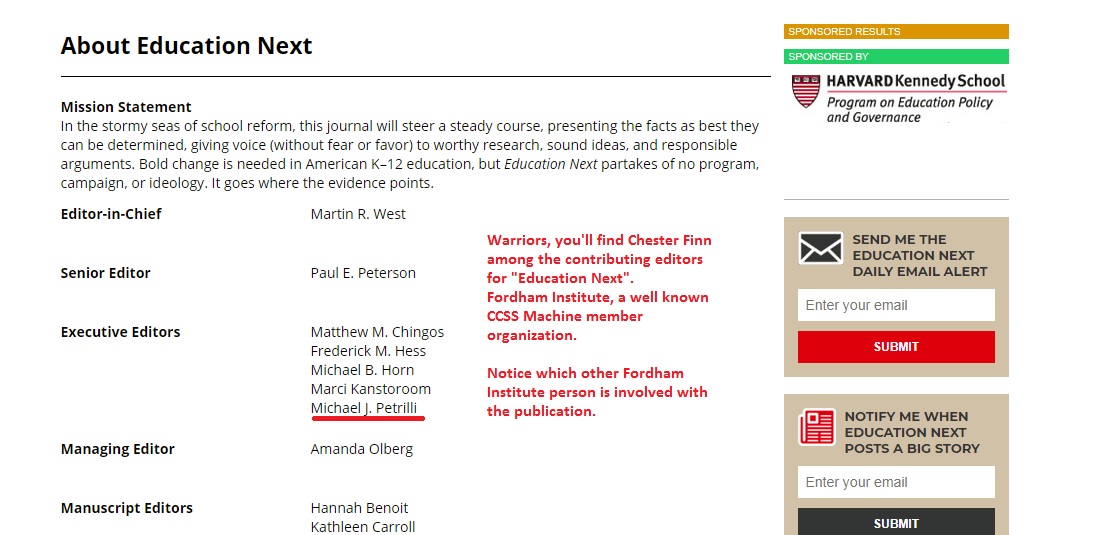 To see Finn's ties to Fordham, look for bullet point #1.
Warriors, go back and listen/watch the hearing. You'll hear plenty of CCSS Machine rhetoric. However, the final and BIGGEST revelation spoken during this dog and pony show (aka 'hearing') came from Mr. Richmond. You'll find it near the 1:14:17 time mark.
Rep. Guthrie (KY) was asking him a question about the charter school process. Richmond's response was 'every charter is a public school in every State'. He went on to say there are federal charter school grant programs which State apply for help.
Richmond purposefully made no effort to distinguish between public and private charter schools. Why? Because, per ESSA, ALL education is to be the same (aka a 'franchise').
I repeat, 'every charter is a public school in every State'.
Closing:
Warriors, I urge you, listen, watch, then act to remove your children from ANY of the taxpayer funded schools and programs. With the looming news of the U.S. Depts of Ed and Labor to possibly merge, it's dire to act NOW!
We already know that ESSA's mandate for education isn't academic prowess, it's workforce training. This merger will complete that..for charters, traditional schools, private schools, homeschools, and, at every age level. So higher education and trade schools will be no better.
If you're wondering why I chose the word 'franchise' for this article, the word is a synonym for 'charter'. Go back to my original thought I wanted you to ponder over.
Do you see?!
You may feel hopeless, but don't, there are more citizens than politicians, so let's work together to protect our students.