Ah, a new week begins. On this RMT Sunday (Riddle Me This), let's look at who's minding the education 'store' in your state. In other words, how well do you know your state level of education; state level department of public instruction. Answer this, if you can: Does you state have separate departments, branches, etc. for non public education (such as private schools, homeschools, etc.)? Or, is everything educational based in your state under one authority?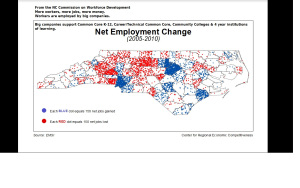 Do You Know?
Do you know how powerful your state level education authorities are? For the answer, look to your state constitutions. Laid out in them are the parameters for how the state education decisions are made. Yes, it requires digging into 'dull' law books. Yes, you need a dictionary at times to decipher the vernacular. However, consider WHY you are investigating all this. a) because the education train wreck, Common Core, is happening day in and day out in our schools. b) because of the train wreck, our kids are being harmed. c) these kids can be young or adult, but they are still OUR kids; d) Common Core mocks the U.S. Constitution, the legal system, your vote, and your tax dollars.
I live in NC. Not being a lawyer or a politician, I never expected to become an activist. So, when the educational system began its march to the droning messages behind Common Core, I got nosy. I discovered most of the statutes that backed the decisions made. For example, to help back up not only education as it is here, but to build that workforce and boost that global economy, we have Workforce legislation:  GS_115C-64.15 Education and Workforce Innovation Commission This document not only creates yet another government entity, but assigns it to be housed in the Governor's Office. The Commission has many members from the educational system that is statewide, such as the NC Dept. of Public Instruction, NC State Board of Education, the NC College System and the NC Community College System among others. The Commission gets money to make decisions that drive the entire mission: an education and  workforce program. Great, the Commission to oversee the Education & Workforce initiative has been put into place.
So our next question: Just WHAT is the Education & Workforce program??
Here's the NC State Statute link: (http://www.ncga.state.nc.us/EnactedLegislation/Statutes/HTML/BySection/Chapter_115C/GS_115C-64.16.html) In layman's terms, here's what the Program is supposed to do: 1) lead students to become 'college & career ready'; 2) have schools compete against each other for funds; 3) partnerships with other schools and/or corporate businesses must be formed; 4) aligned pathways to employment; 5) align K-12 and post secondary education; 6) use technology as a leverage tool; 7) promote 'career clusters'. You should read the legislation, it has many other parameters built in. A question I pose to you: Does any of this sound familiar? Think back to some of the federal parameters Race to the Top imposed on the states themselves.
Not the Only One Watching:
From the NC Chamber of Commerce's website (http://ncchamber.net/issue-advocacy/education/):
"The North Carolina Chamber is focused on ensuring North Carolina's education and workforce development systems are effective, agile, accountable and continually produce a competitive, world-class workforce.
Effective public schools (K-12) that help prepare students for 21st-century jobs and help produce a globally competitive workforce
A strong community college system that works with public schools and the higher education system to develop and prepare a world-class, globally competitive workforce
A world-class university system that is demand-driven, engaged in the success of North Carolina businesses and leads in innovation and transformation."
Related to all this:
"Our Kids Won't Wait: They Need World Class Schools Today":
This was a 1 year study published back in 2011 that was led by businesses, educators and the state government of NC. (see the entire report here: http://d2lvn0a00hwoiz.cloudfront.net/wp-content/uploads/2013/05/StudyGroup_final.pdf) I'll give you the biggest takeaways  in the order they were laid out: 1) by 2018 uniform framework established and alignment throughout education via state leadership with some local input; 2) by 2020, 80% of NC teachers will come from the top 1/3 of each graduating college class and be trained to teach by a NC accredited university; 3) by 2016, those studying to become majors in teaching will have more rigorous requirements. Administrative level and teaching training for at-risk youth will be required as well; 4) by 2016, NC will have comprehensive staff development/assessment for a continuous 'self sustaining pool of school leaders'; 5) establish and accelerate regional leadership academies by 2017-18 (originally funded by Race/Top, now NC Gen. Assembly's job to fund); 6) by 2012-13, use technology to fill current staff development voids (will ramp up considerably in coming years); 7) by 2016, rewarding those teachers and schools with better scores by giving them better flexibility and more money; 8) by 2018, 100% of NC students identified as 'at-risk' will be in Smart Start and/or More at Four and by 2020, the graduation rate will be at 90% (Smart Start is a model of the 21st Century Community Learning Centers and More at Four is Common Core aligned Pre-K); 9) by 2017, elementary and middle school students in 'dropout factories' will receive a longer school day. By 2020, all NC public schools will increase to a 190 day calendar by control of the NC State Board of Ed); 10) Adopt policies enabling schools to cope with less money, push for digital technology and increase education/workforce training. Laid out in the report & one of the best ways to pull all this off? NC New Schools (by the way, Gates Foundation has given NC New Schools over $15 million in funding since before 2009). Another way this is to be accomplished? Teach for America (another Common Core/Gates Foundation funded group). Somewhat related, the federal level is proud of NC's efforts. (see: http://www.ed.gov/blog/tag/nclb/)
GED makeover:
Lastly, let's say I didn't make it in the public school system and I have gone the GED route. (GED stands for General Education Diploma among other names). Well, in NC (you'll need to check your state), ours received a makeover. Not only a new name, but a Common Core Standards alignment!! Old name officially was: NC State Board of Community Colleges General Educational Development Diploma. New name: NC State Board of Community Colleges High School Equivalency Diploma. This name change happened Feb. 2014.  (see the attached PDF: gednamechangenc
Why the change? Pearson Publishing (a huge Common Core Standards supporter, profiteer) now owns the GED (the branch of Pearson Publishing known as "Pearson VUE" owns the assessment). As owner, the company has the copyright. If you've studied CC enough, you'll know how protective those involved are over the copyrights. What this means for those taking the GED? In a word: trouble.
Wrapping it all up:
So, back to the Riddle of the day, how well do you know who's minding education in your state? Gather a like minded group who's helping you fight Common Core Standards and look into this. How big is the State Board of Ed? Do they practice transparency or do they keep things to themselves? Who's in charge of the community colleges (in NC our community college advocate is a representative for the Gates Foundation and to date has received Gates funding since 2008 or 2009)? Are the same people being appointed or voted into power in your state? Is there any citizen recourse available? Who's in charge of the more traditional colleges and universities? Work together to cross every 't' and  dot every 'i' in your search. Know where the money is, yes..however, know who holds the money in your state. Also know, the true power of each state is not its Governor (who is to simply enact legislation) nor is it the state level Congresses (their job is to make the legislation), BUT it's the people of each state! Our job is to express our will, our ideas or suggestions to the local and state levels governments who THEN, create legislation BASED on OUR will.