"Want to implement a seamless pre-K through college educational pathway? Drive education and training off business needs? Address skills gaps? Package workforce board and community college offerings to help businesses hire "right-fit" employees?"


The above quote is from a workforce collaboration between the NC Dept. of Public Instruction, private corporations and NC Community Colleges. "Key partnerships" is what #Align4NCWorks, the strategically designed initiative, can give, you the student, as well as you, the business. The apparent goals?? "Alignment", "Engagement", and "Responsiveness". What does that look like in plain English?  Let's look at one of the featured Community Colleges, Caldwell Community College located in Hudson, NC (not too far from the Blue Ridge Mountains of Western NC). This particular #Align4NCWorks encompasses middle school through community college. Why?  A 'seamless transition in education'. Here's the link to the 2 page handout that was given during one of the Workforce Learning Summits: http://www.nccommunitycolleges.edu/sites/default/files/a4ncw/caldwell_proven_partnerships_that_work_handout.pdf
What's noteworthy about the PDF? Two things, Career & College Promise and NC New Schools Project. See if you can guess which one has received Gates Foundation funding and which one is Common Core Standards aligned?! (We'll get to C & CP, NC New Schools in a bit)
August 2o, 2014:
"At a historic joint meeting between the Commission on Workforce Development and the Education Cabinet that focused on the new NCWorks system, NC Community College System President Scott Ralls offered examples from Align4NCWorks Summits of ways local partners are already working together to meet the needs of businesses, students and job seekers. The meeting on August 20 rebranded the Commission as the "NCWorks Commission" and involved active participation by Governor McCrory and the state's top leaders in workforce development, education and economic development. As Commerce, the Public Schools, the Community Colleges and other state and local partners work to implement NCWorks, innovations from the Summits will inform State action and offer ideas for communities to adapt to their needs." Dept. of Public Instruction. NC Community Colleges are connected to the Dept. of Public Instruction via the "Career and Technical Education" (see this graphic below) Here's the document prepared to highlight the joint effort: http://www.ncpublicschools.org/docs/cte/curriculum/clusters/nc-career-clusters-guide.pdf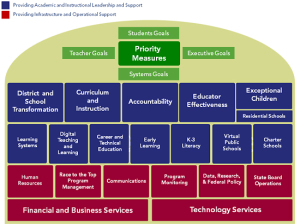 The Chamber of Commerce wants your students for their 'talent supply'
What you should know that's revealing about this? Commerce in the state of NC, just as in most US States is all about businesses and economy. Most of the time, one organization is their common bond…Chambers of Commerce. In case you didn't know it, the NC Chamber of Commerce is so supportive of the Common Core Standards, they formed their own CC Coalition, send out a very suggestive communication (as in negative reaction) to any legislature who didn't stick up for Common Core earlier this year when our state was in the early stages of trying to pass 'repeal' legislation. For a much more in-depth look at all this, I'm linking the previously published post from Lady Liberty 1885's June 2014 blog: (http://ladyliberty1885.com/2014/06/05/chamber-watch-nc-chamber-of-commerce-fear-mongers-on-hb1061/)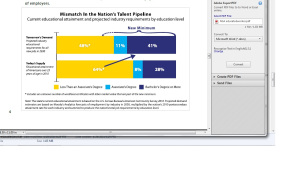 Career & College Promise and NC New Schools Project
More Common Core Standards, just without the name. How? NC New Schools (http://ncnewschools.org/uploads/resources/resource-the-third-way-bridging-the-divide-between-preparation-for-college-and-career.pdf) Yet another document stressing the need for trained workers to impact the global economy. More skills gap pleas for help. Career & College Promise (from 2012,  "Success NC". You really need to see who funded this, too. http://www.successnc.org/initiatives/common-core-alignment) A bit more current: http://www.successnc.org/initiatives/career-college-promise-0
Sic 'Em!
Saturday's posts wouldn't be complete without some action steps, so here's what we CAN do to stop the aligned workforce Common Core Standards machine:
Live in NC? Attend any one of the remaining Workforce Learning Summits! The remaining dates are between 9/24 and 10/15. Each begins at 8 am and ends at 12 noon. Complete schedule: http://www.nccommunitycolleges.edu/workforce-learning-summits. Live outside NC? See what your state is up to in these areas. I'm sure NC isn't alone in their 'streamlined talent supply' efforts.
Go armed with Common Core fact sheets! Don't know where to find one? For those followers NOT in NC, Truth in American Education has a FREE Stop Common Core Tool Kit: http://truthinamericaneducation.com/action-center/tool-kit/ For those followers in NC, Stop Common Core in NC has a great FREE fact sheet: http://stopcommoncorenc.org/common-core-toolkit/common-core-fact-sheet/
Go to the local schools, chambers of commerce and communicate your concerns!
Fight the overreach of public private partnerships in education. Schools should be institutions reserved for learning, NOT businesses to be run like companies. (Business Round Table, the US Chamber of Commerce and several other business groups are pushing CCS alignment) Give education back to the parents, the local school boards and let Wall Street, Main Street and all the cronies get back to their business.
One last resource to help in this fight against P3s (public private partnerships) College/career readiness is FAKE! See: http://restoregedfairness.org/latest-news/31-career-and-college-ready-is-fake