I love research. I always have and will continue to love it…especially when it leads me to so many off the beaten path locations where Common Core and Career Pathways intersect. Frankly, any place CC and post high school intersect. Why? Because we've been fed the line so often of how CC is only K-12! 'Cow chips and bull feathers'!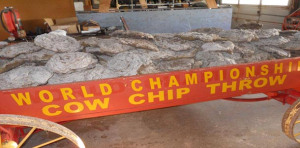 First stop, Work Force, 3 One:
If you've not heard of this particular program, it's okay. As we have learned in researching the CCSS, we have come to know  there are SO many MORE programs, initiatives, agendas, and departments involved in it, that almost daily, we're finding something new.
This particular project (as I'll call it) is from, the Dept. of Labor. However, like all the other Career Pathway, CTE (Career Tech Education), or Workforce programs, etc., they are also tied to the U. S. Dept. of Education using Common Core as their tool of choice.  Recently, I shared much of my research with you on this very subject.
So why "Workforce 3 One" ? Let's see if we can find out. Here's a snippet from their website,
"Workforce3 One, sponsored by the U.S. Department of Labor/Employment and Training Administration (ETA), is an on-line interactive communications and learning platform designed to build the capacity of the Workforce Investment System. Members include the public workforce system and its strategic partners, such as employers, Federal agencies, community- and faith-based organizations, and educators. Workforce³One supplements other technical assistance provided by the Employment and Training Administration's national and regional staff to build the capacity of the workforce investment system to successfully meet the employment needs of America's workforce and employers." (see the rest: https://www.workforce3one.org/page/about).
Much like any of the connectors to CCSS, there's a back story. This 'WF3One' is no different. In fact, it's roots come from a Workforce Strategy Center's  "Building a Higher Skilled Workforce: Results and Implications from the BridgeConnect National Study".
Support for the Study came from the Joyce Foundation, back in November 2010.
If you aren't aware, bridge programs, as defined by the Study, "Bridge programs are a 21st-century idea for helping prepare low-skilled individuals for jobs that require more education. Known by many names—integrated education and training, contextualized learning, embedded skills—bridge programs assist students in obtaining academic, employability, and technical skills they need to enter and succeed in postsecondary education and training and the labor market".  The goal? Assisting the student in career track employment, employability, or postsecondary pursuits.
Supporting all this for at least a decade (remember, this was published as 'new' information back in 2010) were:  Lumina Foundation for Education, Bill and Melinda Gates Foundation, Annie E. Casey Foundation, the Ford Foundation, the Joyce Foundation, Charles Stewart Mott Foundation from the private sector. From the U.S. Federal level, setting policies,  U.S. Dept. of Ed, U.S. Dept. of Labor. From the state policy setting level, IL, TX, WI, WA, and others (not identified) were also key in moving this along.
Nine paths contained in more than any one of the 16 Career Clusters featured in 'Common Career Technical Core' (known as "CTE" for short) are named in the Study. For a refresher, those 16 Career Clusters are Agriculture (Food and Natural Resources), Architecture and Construction, Arts (including A/V Tech and Communications), Business Management and Administration, Education and Training, Finance, Government and Public Administration, Health Science, Hospitality and Tourism, Human Services, Information Tech, Law (Public Safety, Corrections and Security included), Manufacturing, Marketing, STEM (Science, Technology and Math), Transportation (includes Distribution and Logistics). Of the states participating, they reported community colleges and high schools were the biggest partners in helping create the bridges. The largest funding source, federal funds under the "Adult Education" (included Family Literacy, community colleges as well as K-12 schools).
To see the rest of the Study (bridge_connect_report_2010-11)
Next Stop, "Career Ladder" or "Competency Pyramid"?
Workforce 3 One is SO complete they have on-line tools for you to use to build your career..of course it will be aligned. The first one is the 'CP' or Competency Pyramid. The biggest portion of the pyramid is reserved for those things you'll need to succeed in your school journey (which may involve several) or work and will require you to complete each of the 3 portions: personal effectiveness, academic and workplace competencies. The next set of levels, contains 2 portions of competencies: industry sector and industry-wide. Near the top contains 4 portions: occupational specific knowledge, occupational tech, occupational specific and management. To see how to 'customize' your pyramid, visit: http://www.careeronestop.org/CompetencyModel/careerpathway/CPWGenInstructions.aspx
What if you prefer the ladder? Well, that tool bases itself off your pyramid. It details for you the differing jobs available to you in your cluster of career choice. Then, how viable the job will be (as in will always be needed, etc.), how much you'll earn at said job, how many years or levels of schooling you'll need. I've given you the link for the Healthcare Cluster (as that is the one field tying Affordable Health Care, Workforce, Common Core, and STEM together in a nice big bundle).
 http://www.careeronestop.org/CompetencyModel/careerpathway/ReviewCareerPathways/LongtermHealthCare_CPW.pdf
GED is the next stop:
If you've not heard it before now, know that the GED has been aligned to the Common Core Standards as of 2014. Read about it from my fellow anti CCSS buddy, Lady Liberty1885,  who posted the announcement back in July 2014.
http://stopcommoncorenc.org/common-core-aligned-ged/
The title of this study which is below, "Beyond the GED: Promising Models for Moving  High School Dropouts to College" (published 2014, funded by another set of CCSS supporters, American Council on Education and MetLife Insurance (if you didn't know "Snoopy's" Company was into CCSS, here's a link to my September 2014 article for Prevent Common Core's website: http://preventcommoncore.com/?p=1154))"
Named in this study are more bridge projects, as well as the attempt to align Adult Ed to CCSS.
I previously wrote about the community colleges aligning to CCSS, so any adult (remember, 22 or older) attending will be introduced to CC there.
However, it appears more Adult Ed aligning is still in the works (see page ES-6). Courses will be aligned to career tracks, as we well know by now. Where this study is a bit different is it also discusses those concurring credit bearing classes or courses all kinds of students take. OH, I've failed to mention that in my research based opinion, the title of the study is very presumptuous. NOT every student who takes the GED is a high school dropout. To suggest such is a sign of misinformation. There is so much in this report, you'll need to read it for yourselves. Just know you'll see MORE rigor, MORE streamlining, MORE aligning of outcome based education, and finally, MORE college/career readiness!
Next on the journey, P21:
This entity, Partnership for 21st Century Skills is a busy one. Recently, it's been popping up almost everywhere I search high and low. Their contributing study for Workforce 3 One is called "21st Century Readiness for Every Child: A Policymaker's Guide".  policymakersguide_final
Now, as best as I can tell this report was published in 2010. The rhetoric is ripe with suggestive language eluding to CCSS, but doesn't name it outright. The cow chips picture from above would fit here nicely, because the level of fertilizer in this report is extremely worthy. Almost from the first word to the last one, the same worn out buzzwords we've heard about how we must compete globally, how we need to improve critical thinking and on and on. Be sure you check out the list of Partners:
To name a few well known offenders: Pearson, Scholastic, Crayola, Lego, Walt Disney, Dell.
Last stop, Carnegie Corporation of NY!
Yes, those of us familiar with CC know, sooner or later this company will surface. Here's their contribution to helping align Workforce to Common Core. "Opportunity by Design: New High School Models for Student Success" First words, I kid you not, are about not only Common Core, but Next Generation Science Standards! (see: http://carnegie.org/fileadmin/Media/Programs/Opportunity_by_design/Opportunity_By_Design_FINAL.pdf) If you live in NY or NC, your state is featured as a success model for early college schools, of course, CC aligned. "The Common Core and Next Generation Science
Standards offer school systems an historic opportunity to reshape themselves to support innovative school designs and replace today's outmoded, industrial-model secondary schools." It is further stated that the Standards (both CC and Next Gen) are catalysts for change. This report even uses the 'pipeline' reference for students. UGH! If you know anyone who needs more cow chips, load up with this one.
Need a makeover? This report has 10 suggested guidelines designed to makeover schools. I won't mention all of them, so be sure you read the Report. You wouldn't want to miss these guidelines: "Be porous and connected", a fancy way to say community learning centers. "Develops and deploys collective strengths", sorry, this sounds more like I'm in the military. You'll see the usual buzz CC phrases here as well.
So, did we ever discover why the strange title for Workforce? I didn't see a 'smoking fire', did you? Well, while we won't find what the 3 One means from above, there's a WF 3 One You Tube channel, full of all kinds of information. Here's one way the 'ease of use' for job seeker and employer are sold..all with no mention or hint of Common Core.
As always, have a lead, tip, hint or suggestion, leave a comment (as long as it is civil).
Have a story to share? I can help!