First off, Happy Halloween to those who have fun with it. Common Core, has many times over, been called the 'trick of education'. It's also been called 'no treat for students'. As studying it, you know it's a pain more horrible than a pack of zombies coming after you.
So, since it's Halloween, we'll be doing the Fib-o-Meter a bit differently. Today, all links are 'Totally True'!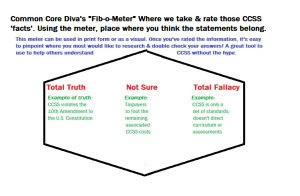 First up, from 2013, Terrance Moore's "Trick or Treat" article: 
http://townhall.com/columnists/terrencemoore/2013/10/31/trick-or-treat-the-common-core-is-knocking-at-your-door-n1733700/page/full
Ask yourself after you read it, how much has changed?
Next, "Teachers Pay Teachers" has this CC aligned Halloween English assignment:
Ask yourself, when you were in school and it was Halloween, did you write boring opinion papers in 2nd grade or did you have fun collecting candy? I know the LAST thing my 2nd grade teacher would of wanted was a class of 7 year old students giving supportive reasons for why we liked dressing up and getting candy, especially if it were chocolate.
'CCSS.ELA-Literacy.W.3.1 Write opinion pieces on topics or texts, supporting a point of view with reasons.
CCSS.ELA-Literacy.W.3.2 Write informative/explanatory texts to examine a topic and convey ideas and information clearly.
CCSS.ELA-Literacy.W.3.3 Write narratives to develop real or imagined experiences or events using effective technique, descriptive details, and clear event sequences.
[The check list and teacher grading sheet are directly aligned with the wording of 3rd grade standards, but can easily be adapted for 2nd or 4th grade.]'
Pictures, visual treats; they warn us of the tricks CCS delivers!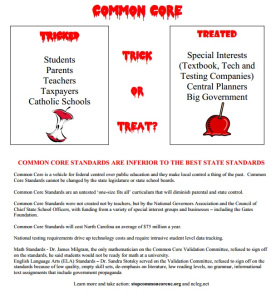 This one's from Washington State: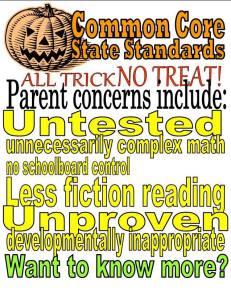 I'm sure you'll appreciate this one from 'Liberty Caucus'. Like the empty calories and poor health we gain from fast food, so Common Core does to our students.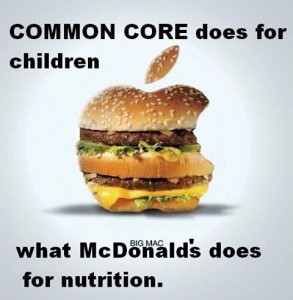 For all those who home educate and found your curricula choices CCSS aligned (remember, we were told CCSS only impacted public schools, however, we know different!)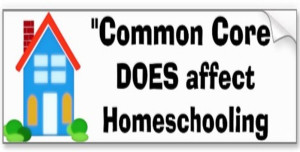 One of my favorite images!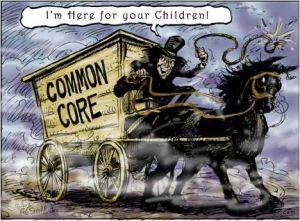 As I leave you this 31st of October, remember..all those lies we've been told. Take a break, have some fun and tomorrow, we
Carry on my warriors friends!