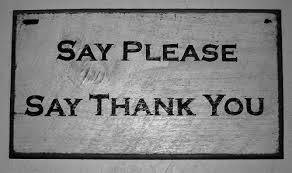 Recently, I wrote about Social and Emotional Learning and how 'Common Core' is incorporating the style. If you remember, it's more about the 'greater good of a collective group' than it is about 'being the best you, you can be'. So, why the shift? It appears to be to better accommodate the 'global citizen' mindset so rampant in the Common Core Standards.
Behavior Standards:
The American School Counselors Association has produced an all-in-one pdf for helping the school counselors to get the schools ready for not only college-and-career readiness, but now adding to that, social and emotional readiness. See (www.http://schoolcounselor.org/asca/media/asca/home/MindsetsBehaviors.pdf)
Here are what the school employees are to encourage daily in all students:
'1. Belief in development of whole self, including a healthy balance of mental, social/emotional and physical well-being
2. Self-confidence in ability to succeed
3. Sense of belonging in the school environment
4. Understanding that postsecondary education and life-long learning are necessary for long-term career success
5. Belief in using abilities to their fullest to achieve high-quality results and outcomes
6. Positive attitude toward work and learning'
Why this is important to know:
"ASCA Mindsets & Behaviors" align with specific standards from the 'Common Core State Standards' through connections at the competency level. This alignment allows school counselors the opportunity to help students these college-and-career-readiness standards in collaboration with academic content taught in core areas in the classroom."
By following these, the counselors, themselves are modeling alignment. If you are a school counselor in a non CCSS state,  you can model the alignments anyway.
So, what are the 'behavior standards'?
They are broken into 3 categories, academic; social; and self-management. For all 3, the students WILL 'demonstrate the following standards' (I've not included all of them, so be sure to access the document):
critical thinking skills in making decisions; identifying long-term and short-term academic, career,  and social-emotional goals; participate in enrichment and/or extra curricular activities; assume responsibility; demonstrate ability to overcome barriers in learning; demonstrate empathy; be socially responsible
Do you spy the 'grit' in there? It's embedded, alright. Every one of the 'self-management' category is designed to instill it.
The pdf gives you another page of the ASCA to access if you want to see the grade appropriate levels of competency that aligns with the Behavioral Standards.  To use the general search, try a character trait. For example, I chose 'maturity' for my search. My results? Ten different 'competencies' of tasks or skills. When I typed in 'love', I didn't get one result. If you want to use the advance search, click the blue tab and it will give you many options to choose from. For example, Under 'grade level', I selected 3rd-5th; then by 'mindset filter', #4 from the list above about post secondary education being a part of my life. The results I got back were summarizing texts and various media about the importance of attending college and listening to a speaker present points for attending college and giving supportive reasoning as to the validity of each point. Try it for yourselves and see what you can get.
http://www.schoolcounselor.org/school-counselors-members/about-asca/mindsets-behaviors/search-for-competency.aspx?searchtext=&searchmode=anyword&domainfilter=&searchfilter=1;&mindsetstandards=&behaviorstandards=&behaviorstandardsselfmanagementskills=&behaviorstandardssocialskills=&englishlanguagefilter=&filterenglishlanguageartssubstandards=&mathstandards=0;
Who the ASCA Foundation is:
It's a 501(c)3 non profit group. They receive both private and corporate funds to encourage the profession of school counseling. Sounds okay, so far. But then, they have so much aligned to CCSS. But wait, there's more! An ASCA "National Model" that data driven!!!
"Use of data  is to measure the results of the program as well as to promote systemic change within the school system so every student graduates 'college-and-career ready'."
See the rest of the 'Executive Summary' on the "National Model":
http://www.ascanationalmodel.org/Ascanationalmodel/media/ANM-templates/ANMExecSumm.pdf
ASCA is a member of the "National Alliance of Pupil Services Organizations (NAPSO) is a coalition of national professional organizations whose members provide
a variety of school-based prevention and intervention services to assist students in becoming effective learners and productive citizens.
NAPSO organizations represent over a million members, including school counselors, school nurses, psychologists, school psychologists,
social workers and school social workers; occupational, physical, and creative arts therapists; and speech-language pathologists, audiologists,
students, parents, and pupil services administrators. NAPSO promotes interdisciplinary practice and cooperation and advocates for
ensuring access to quality pupil services for all students."
*Note: I've included a related link to NAPSO, as they sent a letter to the White House back in 2008 to the Transition Team concerning the ESEA re-authorization.
http://otrans.3cdn.net/e1f2028adcf24fbcf5_ysm6b93in.pdf 
(another note: if you click on the NAPSO website link, you'll be directed to a plastic surgery blog)
As far as a dedicated website for NAPSO, there isn't one. Every time I thought I had it, it was back to the plastic surgeon's blog. However, I did find this from a mental health website:
National Alliance of Pupil Service Organizations
c/o Myrna Mandlawitz , School Social Work Association of America (SSWAA)
2800 Quebec Street NW, #218 ,Washington, DC 20008
SSWAA, School Social Work Association of America:
(http://www.sswaa.org/?page=655) This group, along with the ASCA (see above) and he National Association of School Psychologists (NASP) support many different school administration roles, including the counselors. If you click on the "Coalitions and Partners" page, it's there you'll find the same contact lady's name from NAPSO here for SSWAA..and she's a member of the Committee for Education Funding's Executive Committee. This Committee's purpose is to INCREASE federal education investments overall. Members of it include many pre-K to graduate school people. It's also here that I found NAPSO is supported by the NEA, the ATF, the National PTA, and others. (see: http://www.sswaa.org/?page=249)
Related:
CEF, Committee for Education Funding (http://cef.org/) was founded in 1969 and is America's largest education coalition.
(http://cef.org/who-we-are/member-organizations/) This is link is for 80 groups who belong to the Committee. See how many CCSS supporters there are! Some of them pop out (aka College Board, Council of Chief State School Officers, AIR which is a known data miner, ASCD which is funded by Gates Foundation to create CC teacher materials)
*Note: I'll be tackling their massive budget in another post. It'll be full of twists and turns in the CCSS laden mess.
For fun:
Secretary Duncan's letter
(http://www2.ed.gov/policy/elsec/guid/secletter/140630.html)
From June 2014, the U.S. Dept. of Ed's Duncan sent a letter to key people about school counselors and their jobs. While vital to each institution they serve, counselors are to continue their jobs in ensuring students are 'college-and-career ready' in order to meet the President's 2020 Goal.
Actions to take:
No Saturday would be complete with out some suggestions for actions you can take from here. a) get to know the other social and emotional components from the SSWAA. There's much to sift through. b) see how much aligns to the CCSS Behavior Standards. c) talk to your school's counselor about what data is being tracked and opt out, if you feel it is needed. d) look over the 80 groups on the CEF and make a visual map if you need to of how interconnected they are to CCSS. e) leave room on your visual so when we delve into the budget in the next few days, you can add to it. This will make an excellent tool in your anti CCSS arsenal. Go get 'em, team!