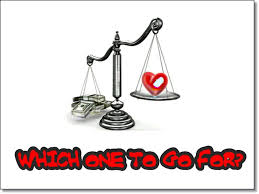 It is Thursday, anti CCSS Warriors! A look at the latest in the alignment efforts by the CCSS Machine toward our post-secondary students. Career Pathways, Career Tech Education, STEM, College and Career Readiness, the Adult CCS Standards, Workforce Readiness, WIOA, and more!
A Bit of Background:
If you have followed my research long, you know the main reason I got in this War Against the Core was seeking answers. What did I question? After learning the push for national education standards (which encompassed a global agenda) was coming for our elementary and secondary students, I knew, from what I read, the push would also reach BEYOND those students and on into post-secondary education.
Since 2009, my quest for those answers have uncovered SO many things. Most I have shared with you repeatedly. However, in an effort to reach my new followers and to offer up for, you, long time followers, I am including my two latest resources.
The first is a video which can give you a basic starting point for information while giving you some very timely (therefore relevant) topics you won't hear elsewhere.
The Video:
At the request of the B & L Network, I was asked to make a hour long post-secondary documentary. B & L Network has made a concerted effort to join anti CCSS Warriors from across the nation to share ANY education news we are NOT getting anywhere else. Their purpose? To protect, to inform, to unite our voices,and to stand up for the students.
To access the video:
http://livestream.com/accounts/16731436/events/5087198
Notes: first, the documentary is homemade. Secondly, any images you see MAY appear backwards. As I learn more about how to make this documentaries, hopefully this will be a one-time problem. So why would I put out a less than professional video? No matter HOW home made, the information is the star. The facts, the documents are the gold mine we all need to fight this federally/P3(Public Partnerships) led overreach. The CCSS Machine is after EVERY citizen, not just traditional K-12 children.
The Audio:
If you have not followed my research very long, you may not know that I am frequently requested to participate in interviews across the nation. Almost weekly, I am a guest or participant with the Women on Wall. This dedicated group of citizens hosts weekly, free conference calls. Last night, I was the featured guest. Our discussion was all about the HEA (Higher Education Act) and some of the latest actions being made to re-authorize it to complete the streamlined education reform.
To access the archived interview: https://soundcloud.com/alice-linahan/women-on-the-wall-lynne-taylor-higher-education-prometrics
Notes: Be sure to expand the comments section, where you will find 16 different related articles from my previously published research. While you may not have time to read them all, please look at their subject matter statements. Many of these 16 will have embedded links, pdf documents you can download, and more. IF you do NOT do anything else, watch the CSPAN link also provided. Higher Education is facing a total makeover from what is taught to how these graduates are assessed!!
So, Where is the 'Romance'?
Warriors, I would hope that after listening, watching, and gleaning important facts, you would have absolutely no love loss for what the CCSS Machine is doing in post-secondary education.
Consider this comment made recently by a pro CCSS/modern education reform expert:
"Parents still have a romantic idea about college." This expert went on to say that for years parents have promoted the idea of going off to college with their kids and are largely responsible for selling the dream. But guess what? Education market strategists have honed in on this and purposefully created a 'feel-good-looks-good-gotta-have-these-amenities-I-cannot-get-at-home' environments.
Warriors, we MUST kill any romantic notions. Please do NOT misunderstand me, I am NOT in total agreement with this pro CCSS expert, but he DOES raise a point we should act on IMMEDIATELY! We need to fight just as hard for our post-secondary students and educators as we are those who are younger.
Remember, this aligned education reform is meant for ANY age student and means to create life-long learners who are in constant need of being educated in the pro CCSS/CTE/STEM/CCR/CSAS/WIOA ways.
(CCSS: Common Core State Standards; CTE: Career Tech Education; STEM: Science, Technology, Engineering, and Math; CCR: College and Career Readiness; CSAS: Challenging State Academic Standards; WIOA: Workforce Innovation and Opportunity Act)
Also remember, the re-authorization of the HEA is the LAST link in the chain of education which has NOT been 100% CCSS Machine 'blessed'.
Solutions?
1) Learn all you can NOW!
2) Share this with any parent, regardless of where their students attend K-12 schools
3) If you are in an anti CCSS Group, take these resources, divide them up, learn what you can, then meet again to discuss HOW in your area you can fight these efforts!
4) Start looking at what groups are shaping education policy. Do they have lobbyists influencing legislators?
5) Know your legislators and their involvement in Higher Education, both state-wide and federally. INFORM them!
6) Use social media as a tool to help inform EVERYONE!
7) Download the latest anti CCSS app for your tablet or smart phones:
 http://h.theapp.mobi/index.php?app=bearslordnet
(If you want to know who created this FREE app, visit: https://www.itsaboutthechild.com/#.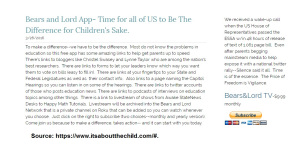 8) Be aware that the NEA (National Educators Association) is kicking off an ESSA (Every Student Succeeds Act) friendly campaign in your schools (K-12) on April 3, 2016. IF we DO NOT beat them to the punch with the truth in our schools, we will miss a golden opportunity to put enough reality (fact based) to counter the falsehoods those schools will hear.