Warriors Against the Core; Federal Overreach in Education, and all those in between:
Here are just some of the educational 'selective' federal level hearings upcoming:

U.S. Senate's HELP Committee, 9/21/16, 9:30 am (EDT). Top agenda item? CTE (Career Tech Education). Their most recent CTE bill is S3271, "Workforce Advance Act". When you visit the link (below) notice, there's a blank space where the Bill number usually is. They could have a brand new CTE Bill, but the one I know is a 'hot button' right now is, S3271. Why? It's the companion Bill to the HR5587, which the House just passed last week (405-5 vote).
Link for hearing: http://www.help.senate.gov/hearings/s_-career-and-technical-education-act-of-2016-s-2873-echo-act-s-2932-protecting-patient-access-to-emergency-medications-act-of-2016-and-nominations
If you missed my article detailing BOTH these 'toxic twins', the Congress has selective chosen to play deaf over, https://www.commoncorediva.com/2016/08/09/congress-loves-cte/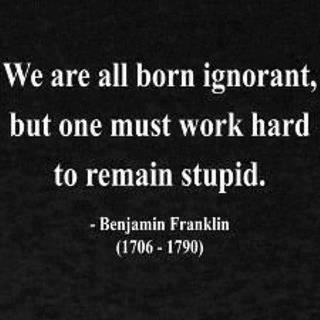 U.S. House of Representative's Ed and Workforce Committee, 9/21/16, 10:00 am (EDT). Top agenda item? "Supplanting  ESSA (Every Student Succeeds Act) via a regulatory fiat." In layman's terms, 'make it so' regulations for ESSA where LEAs and Title 3 funding."
What in the world is Title 3 funding? What does the 'supplanting' have to do with ESSA's regulations?!
Title 3 funding: http://www2.ed.gov/programs/iduestitle3a/index.html (*Note: basically money from the federal government, given to States to improve educational institutions. Includes leadership development, etc.)
Also notice, this is a direct tie to post-secondary education. HEA (Higher Education Act) is SUPPOSED to be the law which handles all post-secondary education, yet ESSA is jammed with ties to post-secondary education and the HEA!
Legal definitions for 'fiat': http://legal-dictionary.thefreedictionary.com/fiat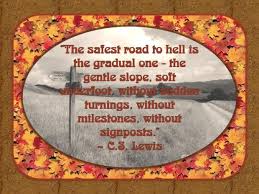 That ESSA "Safe Road to Hell" is the 'supplanting'! Remember, Warriors, we've heard selective phrases from many of the Congressional members sold out to the CCSS Machine tell us, that because of the Law, states can choose what to do. A choice set of selective comments has centered on the 'supplements' by the Feds to 'assist' the States in ESSA. The 'supplanting' (aka 'incentives' we saw in RttT) are supposedly at an end and will be NO MORE!
Link to the U.S. Dept. of Ed's Supplant Document (where you'll see that the Ed is stating States are asking what and how to use Title 3): 
http://www2.ed.gov/programs/sfgp/supplefinalattach2.pdf
(*Note: look at the number of funding uses tied to assessments!)

Link to listen in on the Supplant Hearing:
http://edworkforce.house.gov/calendar/eventsingle.aspx?EventID=401015
******************************************************************
Over on the U.S. Parent Call to Action Facebook page, both of these Hearings have been set up as 'events' to attend. You can use this to invite other Warriors, if you like.
Very brief descriptions and the links are there. We can use the Parent Call as an updating information platform. We will need Warriors to choose which of the two hearings to attend, since both are basically the SAME time.
Link: https://www.facebook.com/CommonCoreDiva.CallToAction1/events
You can also use Twitter to report what you hear. For example, when I want to get news out that's in need of attention, these are my top 'go-to' handles.
@StopFedEd/#StopFedEd/@WOWTX/@TruthInAmEd/#StopESSA/
You can also send Tweets using these to protest the CTE Bills: #StopHR5587/#StopS3271
If you'd rather follow the HELP/EdWorkforce Hearings on Twitter and respond with protests there:
@SenateHELP and @EdWorkforce
*************************************************************
We need to 'divide and conquer', so please stay in communication with all of us, so we are purposed, not scattered in our efforts this week.
None of us can be at all these places at the same time. Not one of us can collect all that's said or done during these Hearings.
D.C. is great about picking and choosing the educational sound bites, let's beat them at their own 'game'.
Warriors, there's NO time to loose. Wednesday will be here before we know it. We MUST be ready!