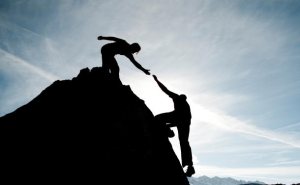 Greetings to you, the dedicated Warriors against the Common Core. The news this weekend is meant to be of an aid to you in your state's battle. Here in NC, not only are we beginning ANOTHER school year of the illegally based Standards, but we find ourselves surrounded by media reports designed to tell us how great CCSS is. Preposterous!
This is why fighting the Common Core is SO important. REMEMBER, there's more credible evidence AGAINST Common Core and the CCSS Machine than there is to SUPPORT them! Use this evidence…daily..repeatedly..and with conviction!
From this past week, the media files where I was honored to be asked to speak out.:
First, Wednesday's Negdog Radio Show, the "Back to School, CCSS Style".
http://www.blogtalkradio.com/negdog-radio/2015/08/12/negdog-radio-war-vs-the-core-wednesday-episode-214
This information reveals what parents can do when taking the kids back to their schools using CCSS. It reveals what parents need to ask IF they aren't sure if the school uses CCSS. The information also discusses faith-based and homeschooling parents 'need to consider' information. There's much more packed into the 2 hour interview which you can use NOW in your states.
(*Note: Each week (unless otherwise scheduled), this 2 hour live call in radio broadcast is available to anyone devoted to fighting Common Core. Your host is a concerned citizen who's fairly new to the fight against CCSS, but not new to standing up for America. Listeners of the show are encouraged to call in with their questions about Common Core. Each radio show is archived so you can access the information at anytime. To phone in 347-843-4165. Broadcast time is usually 9:30 am to 11:30 am each Wednesday morning.)
Second, The Women on the Wall National Phone Conference's broadcast of "21st Century Learning Community Schools".
https://soundcloud.com/alice-linahan/women-on-the-wall-conference-call-21st-century-learning-community-schools
This information includes '21st Century Community Learning Centers' updates; the digital push of the CCSS Machine to dehumanize our education system; a quick bit of history about the the Common Core State Standards Initiative (which is responsible for ALL the CCSS related arms/legs in education); how the 'Sanctuary Cities' are playing into undermining education; how data mining is a massive profit maker for the CCSS Machine. In this almost 2 hour discussion there's plenty more information you can use NOW in your states.

(*Note: each Wednesday evening (unless otherwise scheduled), the Women host a national phone in conference call. Each call is archived. The call occurs 8:30 pm (Central Daylight Time). For those of us in the Eastern Daylight Time Zone, that will be 9:30 pm; for Mountain Daylight Time, 7:30 pm; for Pacific Daylight Time, 6:30 pm. Phone in number: 302-202-1110, conference code is 702165.)
In Case You Missed It:
This past Thursday, I released a primer of sorts to most of the acronyms we anti CCSS Warriors use. It's important to share again because we have new Warriors with us. Warriors who are on a crash course to understand MORE about Common Core. This article is an effort to help them 'decode' all those trendy shortened names.
https://www.commoncorediva.com/2015/08/13/tech-thursday-decoding-the-core/

Coming Up This Week:
I'll be looking in depth to some of the amendments currently in committee for the federal level re-authorization of the ESEA (Elementary and Secondary Education Act); I'll be digging into NC's push of the CCSS Machine into post-secondary education; Then, I'll be up to others kinds of anti Common Core activism as well. As always, I will do my utmost to be relevant and thorough.