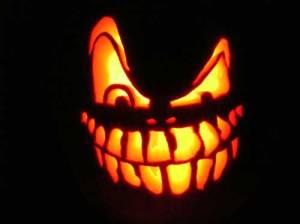 On this last weekend in October 2015, many of us are using the fall festivals, Halloween parties to help raise awareness toward the damages CCSS, CTE, and all the other 'alphabet soup' acronyms we find the CCSS Machine (my name for the CCSSI, or the Common Core State Standards Initiative) where anything connected to CCSS was plotted, planned, and being executed.
We all know what damages we are seeing in our teachers, our students. We've seen how our principals, school counselors, school board members, and other educational staff members are being 'consumed' with CCSS Machine indoctrination. Some are succumbing to the Initiative, others are NOT. We've been horrified by our state leaders and federal representatives (who were elected to serve us) when they've also, given in to the 'fodder of ruin' and continued to create programs and legislation to continue the 'cycle of pain' in our schools.  We've also felt our anger at all this injustice rise. We've shouted, we've cursed, we've fought hard, and stood in the way  to protect others from this 'tide of doom'. So, as one of my fellow anti CCSS warriors has asked (in a way to encourage others to press on)….WHY BOTHER?
We bother because no human being on the face of this planet should have to endure the mental and physical abuse we are seeing in our schools..regardless of preschool, elementary, middle school, high school, or post-secondary schools of all types. The CCSS Machine is grinding away in a plethora of ways. We bother because we know what is good, right, and true ISN'T possible in an illegally based education reform. We fight on, against the all consuming agenda behind the ghouls in our schools, because massive change for the future of our nation is upon us..and IT IS NOT to see our beloved country carry on as it has, but rather to shape it into some hollow image of globalism. We bother because, we, the people, were not consented, our tax dollars used against  our desires and wishes. We bother because the trust we've placed in those to lead us, speak for us, and act for us, have abused that sacred privilege without hesitation. We bother because those few brave souls who've spoken up, who've exercised courage deserve to have our companionship.
We have become activists, speakers, authors, and more importantly, we've become champions to those we seek to protect. That reason alone, my fellow anti CCSS Warriors, is paramount to wiping the CCSS ghoulish intent off the map. We find ourselves on the cusp of another new month. Depending on which state you live in, is to how many other months you've battled the CCSS Machine. However, the fact is we know that every single day ANY student is exposed to ANY part of the CCSS Machine is one day too many!
Tools to Help Take Down the  Ghouls:
Below are the best tools I've found to fight the CCSS Ghouls in D.C.,
1) https://www.commoncorediva.com/2015/10/29/tech-thursday-stemccss-push-making-it-american/
Why this is a set of tools in one article: I've shown you in this article how a bill not really connected to education, is being crafted to INCLUDE CCSS/CTE/CCR (Common Core State Standards/Career Tech Education/College, Career Ready) in it. We've seen this tactic used repeatedly in D.C. Let's let them know that the anti CCSS Warriors will not tolerate or support this dirty move any more!
2) https://www.commoncorediva.com/2015/10/27/ftf-measure-twice-cut-once/
Why this is a tool to use: It shows you how the private side of the P3s (public, private partnerships) is setting our students up for one way of education is becoming the normal in America, rather than the freedom of choice we've known for so long.
3) https://www.commoncorediva.com/2015/10/26/monday-musings-the-ccss-are-you-kidding-me-files/
This article is an eye opener for the hype the CCSS Machine produces on a daily basis. We know the hype is from other sources as well. Use this as an example of looking at those other sources and then SHARE it with others.
Closing:
Know that I will continue to find these CCSS Ghouls where they hide. I'll expose what plans they intend to unleash in education and SHARE it as far and as wide as I can. No matter the cost, I will NOT stand to see the CCSS Machine take down America, her citizens, or her freedoms. I'm honored you are fighting with me against ANYTHING connected to the CCSS Initiative.