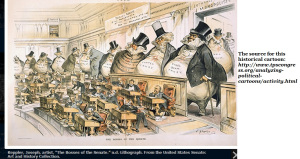 Much has been written lately about the S1787 (Senate Bill 1787) which is to continue to implementation/support of the 'Community Schools' overhaul.  This means, the neighborhood schools you know as they are NOW will be laced with the Common Core Initiative (meaning it will be not just the Standards being embedded,  but ALL the other resources identified as part of the agenda BEHIND all this alignment. In practical terms, this means: one one stop community place where everyone will go for everything they need government wise. It's a social justice makeover for your towns. The biggest insult to us as citizens? This is all done in the name of education reform!
Don't believe what I'm saying?! There are many credible pieces of evidence available to prove out my statement. (for example, Charlotte Iserbyt's resource: http://abcsofdumbdown.blogspot.com/2015/03/21st-century-schools.html) Try Anita Hoge's resource, http://abcsofdumbdown.blogspot.com/2014/06/the-school-of-hub.html
This screen shot is from Mrs. Hoge's article and is a copy of an actual document!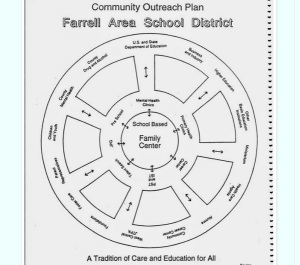 If you missed my "Weekend News" posted yesterday, the "Women on the Wall" Conference Call went into this subject of 21st Century Community Learning Centers to some degree. The subject also was discussed on the "Negdog Radio" interview. Here's the link to both:
https://www.commoncorediva.com/2015/08/16/weekend-news-anti-common-core-media-files/
To access my previously published expose of the "Community Schools", see:
https://www.commoncorediva.com/2015/06/19/fom-a-new-ccs-coalition-for-community-schools/
What I've Found About S1787:
Not to repeat the excellent in-depth writing of those who've targeted this particular bill, (links will be posted below) I wanted to share with you what I found. All of the bills (S1787 and the others mentioned are amendments to the re-authorization of the ESEA (Elementary and Secondary Education Act of 1965).
1) The Bill is 'in Committee' (This means it is being looked over by the HELP Committee (Health, Education, Labor, and, Pensions Committee). In case you aren't familiar with HELP, the committee was key to the passage of the Senate's re-authorization of the ESEA (Elementary and Secondary Act of 1965) known as "Every Child Achieves Act".
2) Related in some way to S1787, are currently 6, 260 OTHER bills! (This means that there are many angles to pulling together education reform from a federal level and there's obviously mulitple bills to cover those overreaches.) Among the related bills? BOTH the "Student Success Act" (HR 5) and the "Every Child Achieves Act" (S1177).
3) Directly related is the "Promise Neighborhoods Act of 2015", H2882 written and sponsored by Rep. Payne of NJ. The Senate has their version (same name) sponsored by Sen. Murphy (CT). Payne's version has 20 co-sponsors; Murphy's has 5. Payne's version is currently in the House's Education and Workforce Committee; Murphy's is in the HELP committee's hands. What the alarm should be about either of these: a) they are updated versions of previously introduced legislation from past sessions of Congress b) they support a federal program ALREADY in place. (See: http://www2.ed.gov/programs/promiseneighborhoods/index.html) According to the U.S. Dept. of Ed's "Promise Neighborhoods" page, the following is already in place:
"Promise Neighborhoods, established under the legislative authority of the Fund for the Improvement of Education Program (FIE), provides funding to support eligible entities, including (1) nonprofit organizations, which may include faith-based nonprofit organizations, (2) institutions of higher education, and (3) Indian tribes. The vision of the program is that all children and youth growing up in Promise Neighborhoods have access to great schools and strong systems of family and community support that will prepare them to attain an excellent education and successfully transition to college and a career. The purpose of Promise Neighborhoods is to significantly improve the educational and developmental outcomes of children and youth in our most distressed communities, and to transform those communities by a) Identifying and increasing the capacity of eligible entities that are focused on achieving results for children and youth throughout an entire neighborhood;  b) Building a complete continuum of cradle-to-career solutions of both educational programs and family and community supports, with great schools at the center; c) Integrating programs and breaking down agency "silos" so that solutions are implemented effectively and efficiently across agencies; d) Developing the local infrastructure of systems and resources needed to sustain and scale up proven, effective solutions across the broader region beyond the initial neighborhood; and, e) Learning about the overall impact of the Promise Neighborhoods program and about the relationship between particular strategies in Promise Neighborhoods and student outcomes, including through a rigorous evaluation of the program."
4) Another directly related bill to the "Community Schools" overhaul is S412 "Schools Utilizing Comprehensive and Community Engagement for Success" by Sen. Mikulski (MD) This bill has one co-sponsor and is the the HELP's hands as well. It's  based off the "Judy Centers" success Maryland has experienced. Here's an excerpt from the bill, "Integrated services and comprehensive supports, such as before school, after school, and summer activities, family engagement, health and mental services, and other services and supports, are necessary components of effective, school-based efforts to dramatically affect dropout prevention rates, increase graduation rates, and improve student achievement. In one national study, 98 percent of students receiving such services and supports stayed in school, 89 percent had fewer suspensions, and 85 percent of such students who were eligible high-school seniors graduated. Through the Judith P. Hoyer Centers, or Judy Centers, the State of Maryland has operated an integrated services and comprehensive supports model geared towards young children, and their families, and have seen remarkable increases in school readiness among children who enter kindergarten having attended a Judy Center."
To learn more about "Judy Centers" (be sure you note the Kindergarten Assessment), see:
http://www.judycenter.com/
5) H718, "Supporting Community Schools Act of 2015", sponsored by Rep. Honda (CA) is also directly related to the all the communal alignment efforts. It's a 'recycled' bill (meaning it has shown up in previous Congressional sessions), it has 7 and is being reviewed by the  Early Childhood, Elementary and Secondary Education Committee. This is a sub-committee of the House's Education and Workforce Committee.  What we need to know about this one is laid out in the "Congressional Findings". (in other words, what they've deemed as worthy of creating legislation for) The excerpt:
"The community school model effectively leverages multiple education funding streams, which results in greater resources for a school. Community schools increase and sustain capacity through diversified financial support and leverage, on average, 3 dollars from private and other sources for every 1 dollar of State funding provided to the schools. According to Secretary of Education Arne Duncan, for every dollar spent on community schools, the United States is getting back 5, 6, or 7 dollars from the business community, nonprofit organizations, social service agencies, and State and Federal governments.  According to Linda Darling-Hammond, the Charles DuCommon Professor of Education at Stanford University, community schools, which make local schools the hub of education and health services for children and families, have proven to be highly successful and are cost effective and replicable. Community schools are a force for development and stability that strengthens families and communities, and such schools offer childcare and early learning, family literacy and job-training, tutoring and enrichment before and after school, and on-site health clinics."
Are There More Like These?
Absolutely! I'll be looking into some of the others over the next week or so. What we, the opposed to the overhauling of our communities via the collective mindset of the CCSS Machine (or the Common Core State Standards Initiative), need to do is contact Congress BEFORE they head back to D.C. Why?! When these leaders are at home, they are more accessible. It is easier to gain an audience with them.
As you can see, each of these bills is laced time and time again with some of the same folks we've seen responsible for the educational nightmare we're in; we've seen reform from the public-private partnerships now being supported by legislation which could become the law of the land; we see the same agenda points of rigor, assessments, college and career readiness, and more from these few bills above. While the statistics show some of these are facing a slight chance of passage, ANY of these bills could be easily promoted IF we do nothing.
Access to the articles about S1787:
https://whatiscommoncore.wordpress.com/
http://curmudgucation.blogspot.com/2015/07/christies-education-truth-gap.html