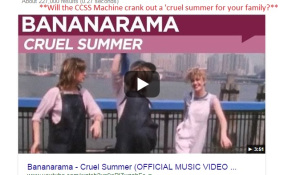 Ahh, summer approaches. While you may have plans of relaxing fun, the CCSS Machine has a fully 'locked and loaded' menu of intentional alignment to illegally crafted Standards. Would you know where to spot them?
CCSS, Summer Style:
Type in "CCSS Summer" as a search option. If your results are anything like mine, almost 500,000 results will appear. One such group is "Student Achievement Partners, Inc.". They are hosting  summer courses around the country. They partner with your local schools, so you may not always see "SAP", you may see "Achieve the Core", or some other innocuous name.
"SAP, Inc." was  founded by David Coleman, Jason Zimba, and Susan Pimentel. They are a non-profit group. From their website, www.achievethecore.org, "Student Achievement Partners, Inc. was founded by David Coleman, Susan Pimentel and Jason Zimba, lead writers of the Common Core State Standards. We are a non-profit organization with one purpose: to help all students and teachers see their hard work lead to greater student achievement." (the preceding excerpt is from their http://achievethecore.org/about-us page.) I urge you, as an action step to read the entire 'About Us' page. You'll see how the group is careful to point our where their money comes from (or not), who's on the governing board, and more. (*Note: be sure to expand the 'see more' option near the bottom of the page.) As far as funding, I bet as a studied anti CCSS warrior you can guess at least one of the partners funding this group. That's right, the Gates Foundation!! See their huge grant to the SAP suckers (sorry, couldn't resist that jab). http://www.gatesfoundation.org/How-We-Work/Quick-Links/Grants-Database/Grants/2012/06/OPP1061551

So how does "SAP, Inc." wind up in your school if they don't receive taxpayer money? Easy, they get invited by your community. One "Become a Core Advocate" page of SAP's, you find out that "Core Advocates live and work all across the country, in 46 states. As of 2014, Core Advocates in 13 states have also launched their own local networks, which are teacher-led and focused on addressing Common Core needs specific to their states: Arizona, California, Colorado, Florida, Kentucky, Louisiana, Nevada, New Jersey, New York, North Carolina, Ohio, Washington state and Washington, DC."  You can read more about the networking, agenda driven advocates:
http://achievethecore.org/page/1026/core-advocate-national-page 
Below is a screen shot of 2 of the other  SAP, Inc. partners responsible for helping CCSS aligned resources (be sure to see what summer 'fun' they have planned).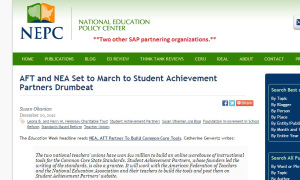 There are all kinds of CCSS Summer groups, programs, and resources out there. This is just ONE group with a monumental grasp on the nation. Action step: Look behind that summer program or class BEFORE you sign up!!
I could spend all day pointing out other CCSS Summer plans, but I want point out other CCSS Machine plans for the other illegally based portions of Common Core. Why do I say illegally based? Each one of the following categories is based off the CCSS in some way. Knowing CCSS was illegally crafted and thrust upon us, it is reasoned the rest of the associated arms of education reform are as well.
A "CTE" Summer?:
Could your family be facing a Career Tech Education filled summer as well? You bet!! I was able to find a 2006 Association of Career and Technical Education's plan for redesigning high school. However, their approach targets the teachers first. How so? Summer conferences and workshops! Here's the 're-design' plan: Reinventing_American_High_School So how will you know if your state is hosting a summer conference? Here's the ACTE Arizona's 2015 Summer Conference page as an example. Action step: AZ isn't alone, on my quick search I found that CT, PA, AL, TX, GA, and many others are also hosting summer career tech education conferences. If you can attend, do so!! If not, access the documents connected to the Conferences!
AZ's page:
https://login.acteaz.org/registrations/view-areas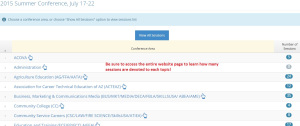 STEM Summers:
Yes, by far and away, my pointing out that STEM is part of the CCSS Machine has gotten me the most heated criticism. However, the factual documents I've shared throughout my writing have proven otherwise. STEM is the agenda behind CCSS! If you'd like the document which proves this, please contact me. But let's keep focused on the summer ahead.
STEM summer camps, on-line classes, and even public library programs will be everywhere AND hosted by any number of organizations. Action step: before you sign your family up, look behind the scenes of the program. Here's just one of the thousands of STEM summer resources: http://www.stemsummerexperience.com/ Based near where I live this popular (and that's part of the problem..STEM camps are geared to promote fun while building invisible chains to agenda). Watch the promotional video and see if you can spot the invisible agenda item:
[youtube https://www.youtube.com/watch?v=a4I5fI1IqiA&w=560&h=315]
Another example, this time from a city wide approach (meaning public funds are used AND more than likely private funds as well) from NY. See: http://ny.chalkbeat.org/2015/05/07/city-offers-new-stem-summer-program-to-hundreds-of-students/#.VU4b0vlViko
Here's another example, this time from the local community college/university approach.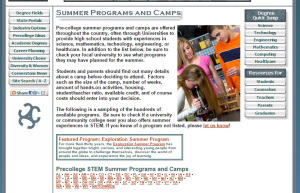 Next Generation Science Standards:
Like it's cousin, CTE, NGSS will be focusing on the teachers this summer. In July 2015, take your pick, 'sunny' CA or 'happening' NJ. Here's how it's being promoted, "Join NSTA for one of two first-ever summer institutes to help science educators and leaders implement the NGSS. Each event kicks off with a special keynote address from Barbara Morgan, former NASA Astronaut and Distinguished Educator in Residence at Boise State University, then continues with an engaging series of sessions given by NGSSexperts and differentiated for two grade bands: elementary and secondary."  CA's agenda: http://www.nsta.org/docs/2015SummerInstituteAgendaAnaheim.pdf
NJ's agenda: http://www.nsta.org/docs/2015SummerInstituteAgendaAtlanticCity.pdf
Action step: If you're not sue how CCSS and NGSS are intertwined, read the Eagle Forum's article: http://www.eagleforum.org/publications/educate/july13/next-generation-science-standards-common-core-incognito.html
Action step: If you want the actual appendix that lays out for you the direction connections:
AppendixM-ConnectionsToTheCCSSForLiteracy

STEM to STEaM Summers: 
You may or may not be familiar with the newest movement from the CCSS Machine. It's called "STEM to STEaM". The "STEaM" part stands for 'Science, Technology, Engineering, Arts, and Math". I've not written much about this to date. Not because I haven't researched it, but because it was do to be published in a national magazine. However, the publisher has since changed its mind and declined my article. Not to fear..it will appear here! You'll hopefully be amazed to the point of action when you find out all I've uncovered. However, let's keep this on the upcoming summer.
The official website, STEM to STEaM's opening line is a classic rhetoric filled statement we've seen in much of the CCSS Machine's propaganda..the U.S. economy. Read it for yourselves, "In this climate of economic uncertainty, America is once again turning to innovation as the way to ensure a prosperous future." Website: http://stemtosteam.org/
As far as this summer, look for all kinds of 'fun' from all angles: public AND private (just like STEM).
Here's an example from East Carolina University: http://www.ecu.edu/cs-cfac/soad/STEM-STEAM.cfm Which part of the University is hosting this? Why the College of Fine Arts and Communication! The selling point, a community outreach. Another collegiate example? The University of TX at Dallas. See: http://www.utdallas.edu/atec/steam/

Another example: A private Christian school's summer STEaM/STEM camp. This school is located in CA. Look at the way in which the camp is sold to the parents. From the 7 to 12 year old's camp, "Science, Technology, Engineering, Art, and Math will be used to solve the daily individual, partner, and group challenges.  The essence of STEAM/STEM is problem-based learning for 21st century students." From 5 to 10 year old's camp: "Science, Technology, Engineering, Art, and Math will be used to solve the daily individual, partner, and group challenges.  The essence of STEAM/STEM is problem-based learning for 21st century students.  Aspiring scientists and engineers plan, build and test their designs, and then improve them until they are successful."
For the older camp, see: https://www.tccs.org/event-registration/index.php?option=com_vikevents&task=viewevent&itid=90&Itemid=676 For the younger camp, see:
https://www.tccs.org/event-registration/index.php?option=com_vikevents&task=viewevent&itid=81&Itemid=676