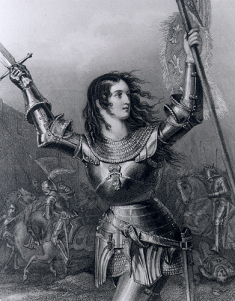 For this edition of Weekend News, I thought we should take an updated look at the 'FREE' College Movement run by the Federal Government, not local control. All anti-CCSS/CTE (Common Core State Standards/Career Tech Education) and federally led education Warriors should be aware of this push to transform America, from the inside out!
The Back Story:

The last time I wrote to you about Heads Up America, it was Sept. 2015. Has much changed with the movement? Since Arne Duncan's departure from the U.S. Dept. of Education, has Dr. John King picked up the torch or extinguished it? After all, 'free college' is a hot political issue right now. We will find out what the absolute latest is in a bit, in the meantime…
Main points from the previously published  article include:
1) The cradle to career agenda portions of the CCSS Machine extend everywhere, in every State.
2) White House, top-down control and promotion.
3) Our community colleges used as the connector for all to a workforce based education.
4) Many U.S. Dept. of Labor grants; Programs for Higher Education from the U.S. Dept. of Education are 'married' to complete the cradle to career tracks.
5) Many well known supportive CCSS Machine members and groups are identified, as well as the documents to back it all up. If you need a true connect the dots from K-12 and Higher Education, this is it!
See: https://www.commoncorediva.com/2015/09/12/weekend-news-heads-up-higher-ed-cte-update/
The Vital Questions for 2016 and Beyond:
Now that you have the history of why I have written about the above at least twice, you may have plenty of questions, just like I do. Where is all this going? Will Dr. King continue the U.S. Dept. of Education's marriage with the U.S. Dept. of Labor in cradle to career education? We have seen how the candidates (on every level of government) are claiming education solutions, but do they truly get just HOW embedded in America the transformation has progressed and is continuing to point to MORE alignment?
So, let's start with the Heads Up! Movement and see what new plans have been laid out or, are being proposed.
1) From early Feb. 2016, the screen shot below introducing the Gateway Promise Program in WI and based on the Governor of TN's plan.

2) More incentives for States to encourage P3s (public private partnerships)! Also announced in early Feb. 2016, this will support and align with the language in the ESSA (Every Student Succeeds Act) where P3s are not only encouraged, the relationships are now law. See the screen shot below: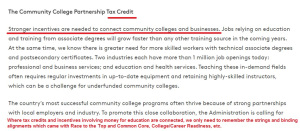 To access the entire press release explaining the monetary incentives for the States:
http://headsupamerica.us/press/strengthening-partnerships-between-businesses-and-community-colleges-grow-middle-class

3) Making no bones about the connections between Common Core, College and Career Readiness and a streamlined education, is the Mission Statement for Heads Up. Here is their statement, "We want to spread the message, far and wide. We'll do that by leveraging the power of a robust, cross-sector engagement strategy throughout the campaign. A National Advisory Board has been convened to work closely with seven key sector-based Leadership Committees, together advocating for free community college, as well as degree and certificate completion for responsible students. The College Promise Campaign will mobilize an influential, diverse, broad–based and growing network to educate the public, elected officials, community and state stakeholders and the media on the benefits of the College Promise, emphasizing high-quality community college education. Leaders from four-year institutions and the business community will have multiple opportunities to participate and extend the impact of the College Promise beyond community colleges to ensure a high-performing pipeline of college and career-ready students flowing from K-12 through higher education." The National Board appears to be the same today, as it did when I last wrote about the Heads Up. (see point #5 in the Back Story paragraph) To see who is among this National Board:
 http://headsupamerica.us/collegepromise
Related Articles:  ESSA and HEA's union:

College Promise in the upcoming (FY 2017) Federal Education Budget Requests:
https://www.commoncorediva.com/2016/02/13/big-bucks-for-post-secondary-ed/ (*Note: you will find other CCSS Machine members and organization revealed here.)
So, what has Dr. King said or done to carry the torch for all this? Here is an excerpt from his prepared speech from March 2016, "So while it's true that college remains the greatest driver of socioeconomic mobility in America, it's also true that if we don't find ways to keep a college degree within reach for middle- and lower-class families, our institutions of higher education could end up having the opposite effect – they could become a barrier, not a bridge, to greater prosperity." To see his entire speech,
http://www.ed.gov/news/speeches/ensuring-higher-education-all (*Note, notice his use of the 'caste system' in his speech.You will also need to see, how once again, the State of TN is heralded as a model. Take into consideration this is the State which is represented by Sen. Lamar Alexander, who championed the ESSA's passage, the confirmation of Dr. King,  as well working on the upcoming re-authorization of the  HEA.)
Dr. King also conducted a national tour about colleges and alignment 'sold as' opportunity. See: http://www.ed.gov/news/media-advisories/us-acting-education-secretary-john-king-announces-opportunity-across-america-tour
Dr. King's prepared speech on CTE (Career Tech Education, or as I have uncovered, the adult arm of the CCSS, which begins in middle schools and extends to high schools, dual enrollment classes, early college promise programs, and higher education.) Here is an excerpt, "I can't think of a better venue to talk about the rapidly evolving field of CTE – Career and Technical Education. We've come a long way from what we used to refer to as vocational education. Today, every job that leads to a secure future requires critical thinking, problem solving and creativity, as well as some postsecondary education or training. The best CTE programs help students prepare for this future once they graduate from high school. Today's CTE is about the future you can't prepare for with just a textbook. It's about learning how to build your own business, from an idea to a prototype and beyond. It's about creating new tools to solve everyday problems. It's about applying practical skills to tackle major challenges, like global warming or public health crises. One thing is clear—it's not your grandfather's "shop class." " To read the rest of his speech,
http://www.ed.gov/news/speeches/prepared-remarks-acting-us-secretary-education-john-b-king-jr
Related resources, "Made in America" and 'Computer Science for All', are two more White House Initiatives that will embed and align our nation to MORE federal control in education and joins the union between CCSS and the Depts. of Education/Labor.
My articles about both:
a) Made in America: https://www.commoncorediva.com/2015/10/29/tech-thursday-stemccss-push-making-it-american/
b) Computer Science for All: https://www.commoncorediva.com/2016/02/11/fed-ed-2017-are-you-ready/
Closing:
As our nation continues to face the upcoming elections in November 2016, we should take the above information and use it to question our candidates about what is being laid out in our States to support this. Are the candidates on board with this national overreach? Do they know about it? Will they purpose to NOT join in? Remember, the groundwork to get to this point has taken many years, much money, and is purposing us to become globally educated, employed, and aligned; not American educated, employed, or free!