Anti Fed Ed Warriors, we well know the 'fed ed' wouldn't exist as it does right now, if it weren't for the global education agenda. Just last week, while writing for the Patriot Institute, I came across the World Education, Inc. website.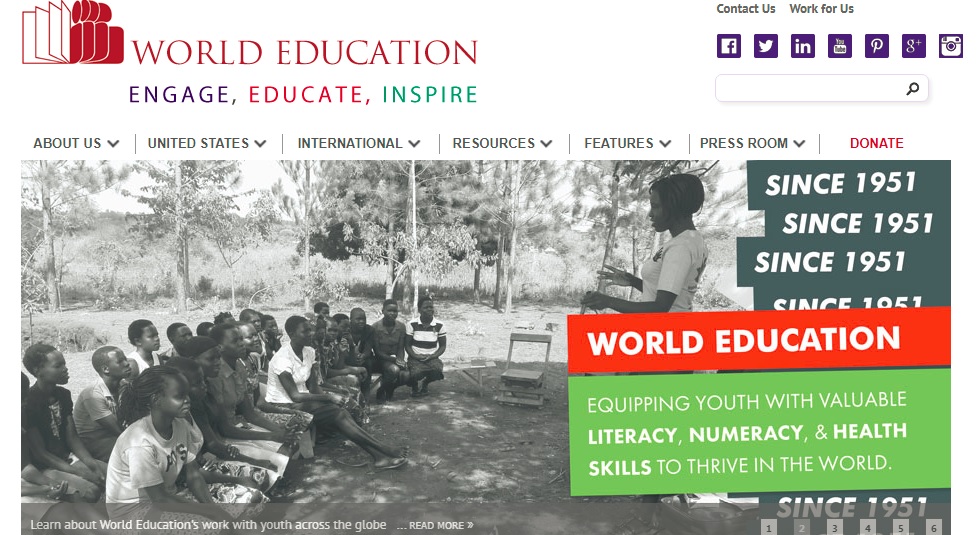 Warriors, the list of groups funding this corporation is a massive one. So many of the CCSS Machine members. We'll look closer at the World Education, Inc. in a bit. First, let's use a game show perspective.
It's not enough that many of these members have ganged up on America, no, it's like the CCSS Machine is playing us for all it can. Like a sick and twisted game show. Instead of American education being treated like a winner with lots of wonderful prizes, education has been reduced to a wheel of disaster.
Why would I use a wheel? Look below: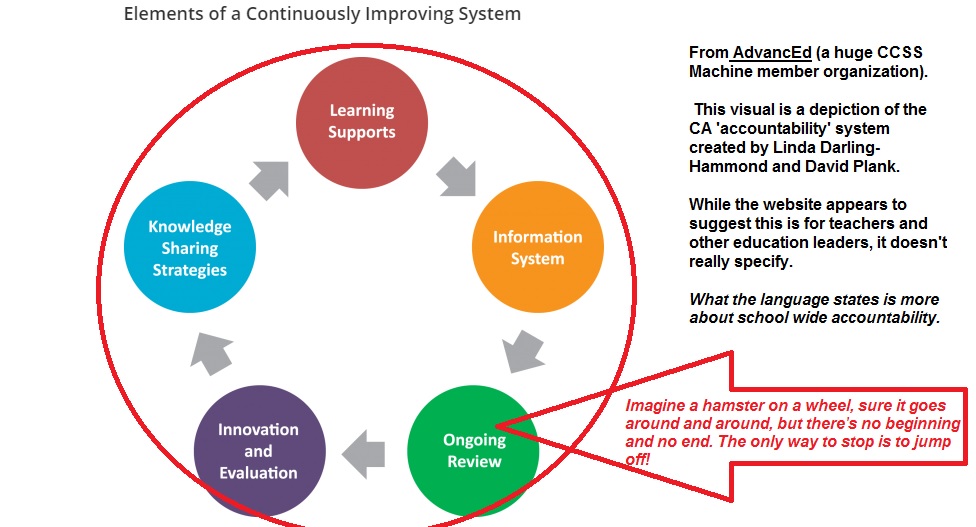 Warriors, this type of wheel includes everyone involved in education, not just students.
Below, is one wheel for teachers only: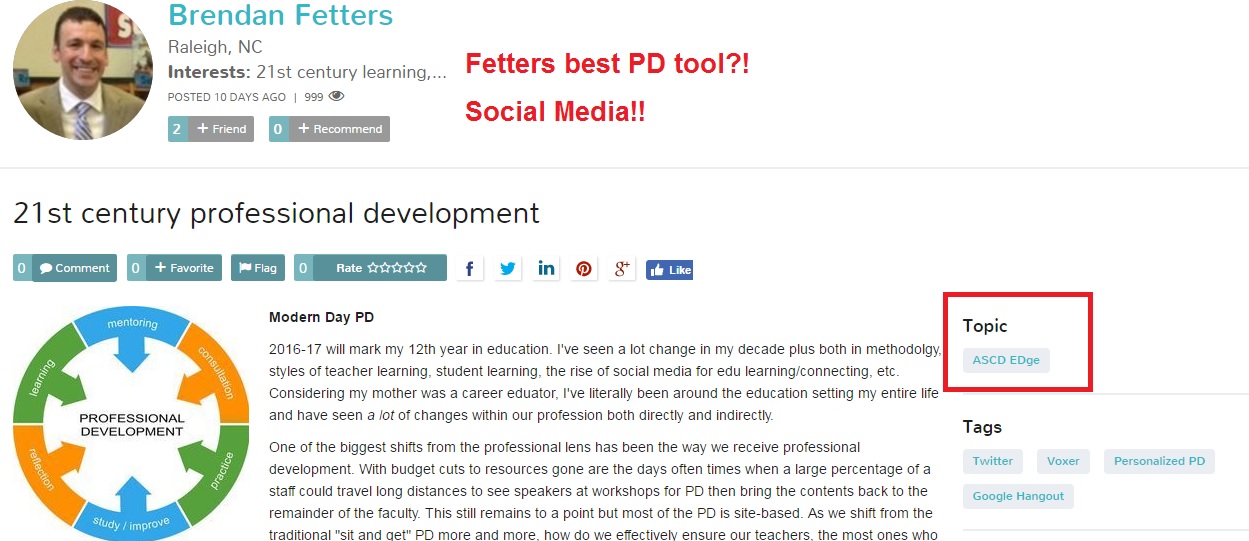 Here's another depiction of the disasters in education, thanks to ESSA (Every Student Succeeds Act). As you can see, no education choice will be a winner in escaping the overreaches.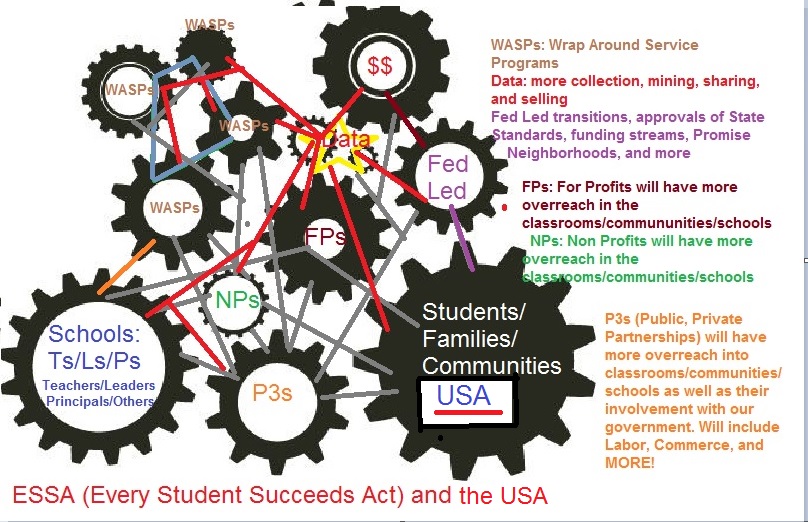 Do you see Warriors? A wheel represents no beginning and no end. It goes around and around.
Think about some of the other images you've seen connecting the CCSS Machine to education. Chunks, clusters, pipelines, and, straight arrows.
World Education, Inc.:
Warriors, in the first screen shot, you may notice the 'since 1951' phrase. From their website, this excerpt, "Founded in 1951 to meet the needs of the educationally disadvantaged, World Education has worked in over 50 countries in Asia, Africa, and Latin America, as well as in the United States. Working in concert with private, public, and nongovernmental organizations, World Education initiatives support effective local management and promote partnerships between local organizations."

Here's a YouTube video about the corporation. Below is a screen shot from the 2016 Annual Report: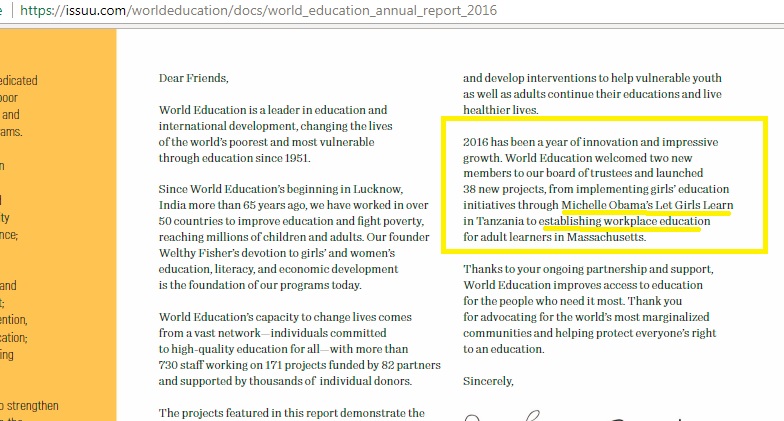 What else is in the Annual Report? Teacher Professional Development in the US; funding from CCSS Machine members (The U.S. Dept. of Ed, The U.S. Dept. of Labor, UNICEF, the UN Foundation, and the AIR, American Institutes for Research); and the Board members with their organization's name. CCSS Machine members Harvard University and MIT are among those represented.
From the World Education, Inc.'s archives, the Bill and Melinda Gates Foundation's 'contributions':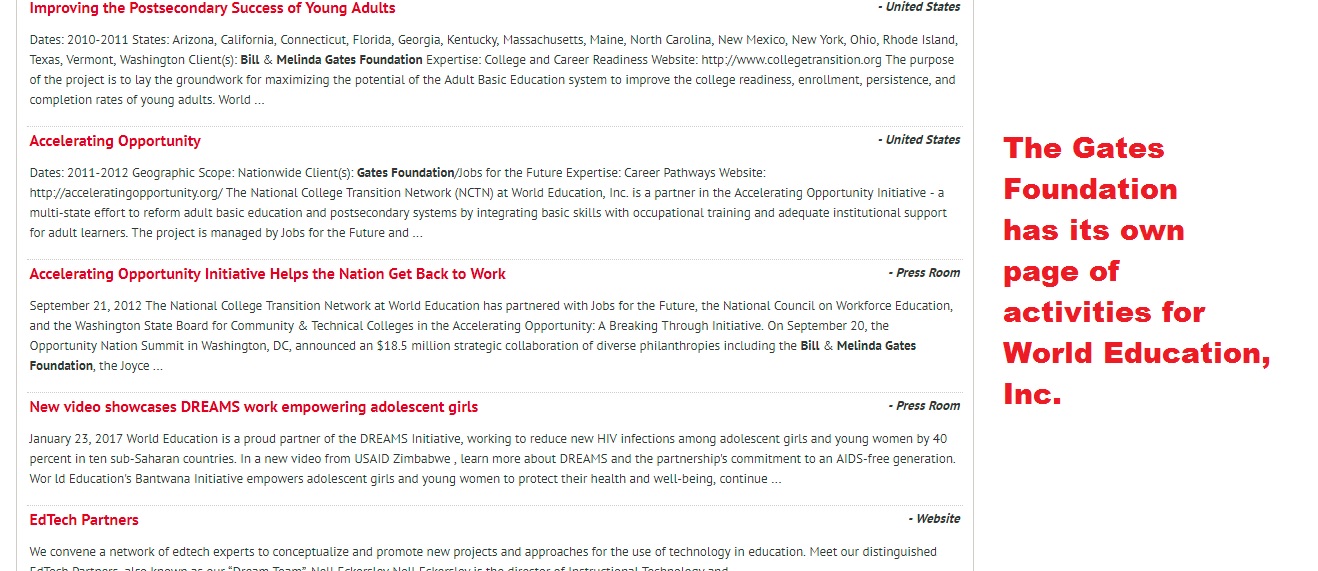 Currently, there are 5 World Education initiatives in the U.S.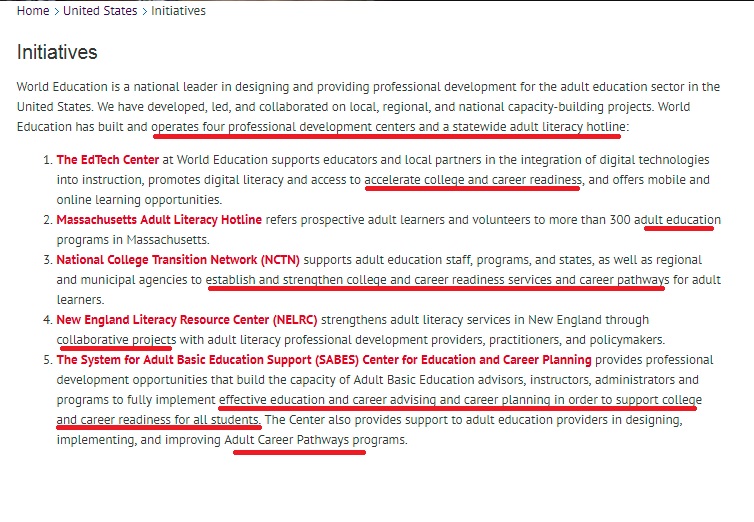 Supporting these in the U.S. are 39 College and Universities and/or their Systems, 18 Corporations (including the GED Testing Service from Pearson), 12 Foundations (see below), 37 U.S. Government agencies (including the U.S. Dept. of Ed's CTE, Career Tech Education, Office), 82 Non-profit groups (includes quite a few well known CCSS Machine member groups), and, 4 Union and/or Workforce Development Boards.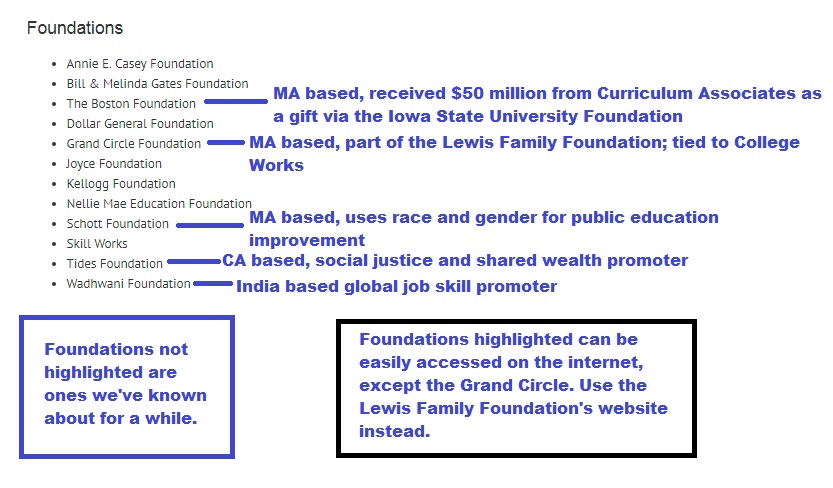 Warriors, in a week or so, the World Education, Inc. is having a Conference for workforce based education. One of the key note speakers? A 2009 Obama nominee for the U.S. Dept. of Education as the Under Secretary. She now leads the College Promise Program. Dr. Martha Kanter. Her bio can be found here. When I first wrote about the College Promise Campaign, the same logo you see below was used in a "Heads Up" Project. The overall goal for the College Promise: free community college for all.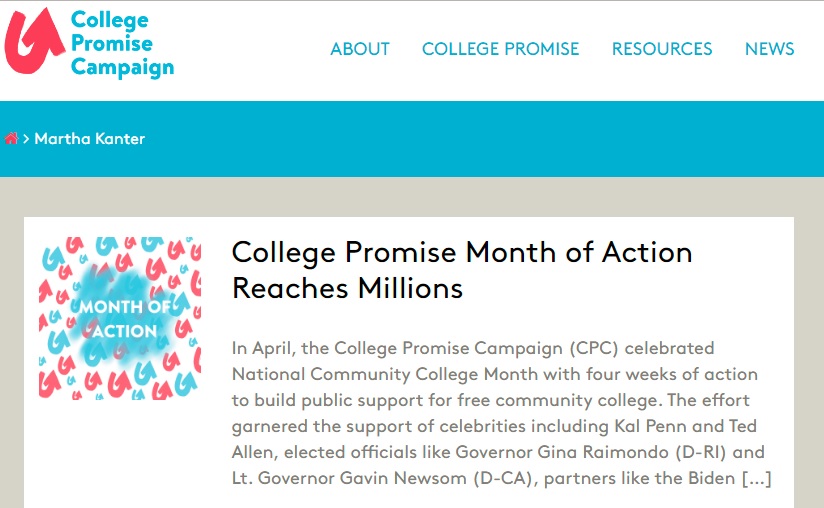 The World Education, Inc. has a monthly newsletter called the "Change Agent". The current issue is all about Career Pathways. I've written several articles about the Career Pathways.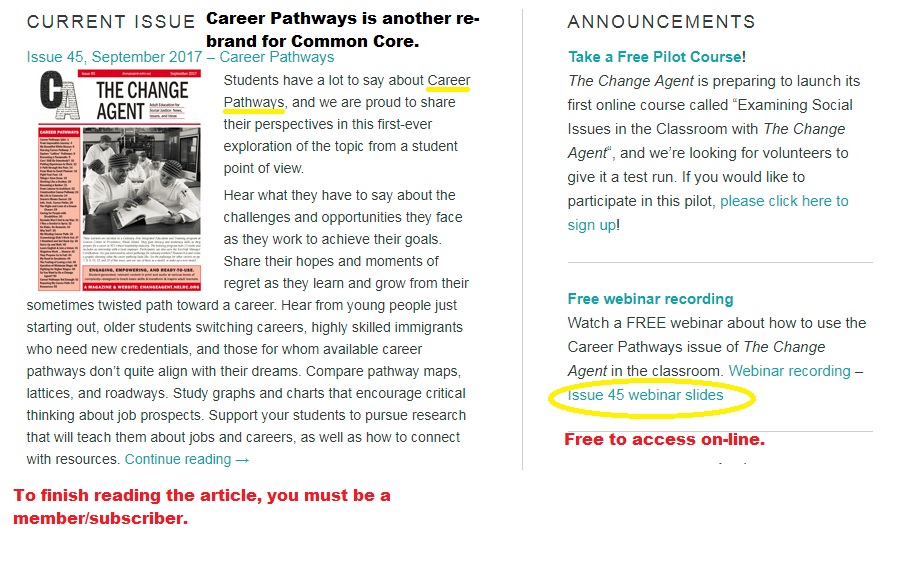 To access the free webinar slides, go here.
The World Education, Inc. is trying so hard to sell its work as 'expert'. When you take into consideration all the ties to the CCSS Machine, it's not expertise they have, it's alignment!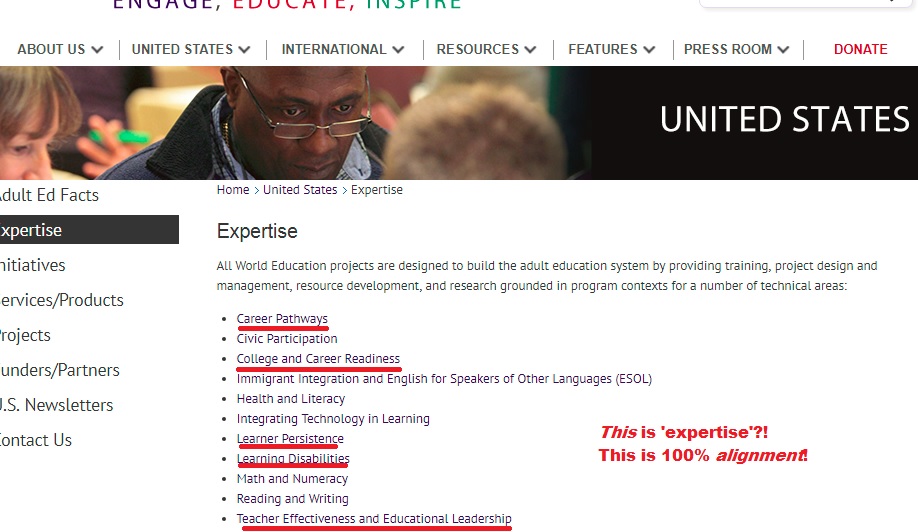 Closing:
Warriors, please know that when I share things like this, I am not blaming those involved in education who are fighting by our sides. I AM blaming the CCSS Machine for its continued game of ruining America's education system. I AM speaking up and highlighting what the CCSS Machine is doing so we can be as informed as possible.
We cannot fight a war if we do not know all the opponents.
I'd personally like to see education become a winning ticket for everyone! Personally, I'd love to see the CCSS Machine destroyed.