Anti Fed Ed Warriors, we've seen time and time again, how our Congressional elected leaders (you know, they like to be called 'representatives' or 'senators') are NOT leading America to remain a free and independent, prosperous country. You know them as Congress members.
Somewhere down the Congressional line of creating legislation, it was cast aside that ANY legislation (proposed or turned into law) which was repugnant (unpleasant and distasteful) to the U.S. Constitution, was/is to be considered null and void!
Warriors, this doesn't even cover all the bills and laws which are, in fact, in complete violation of the U.S. Constitution!! Especially in education!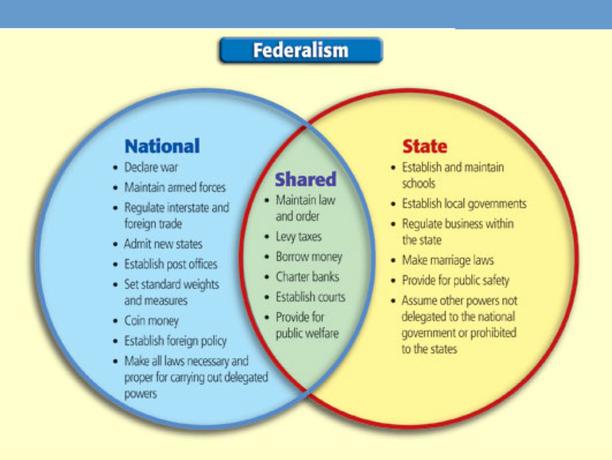 As a result, Congress abandoned We the People and has combined education (which isn't their responsibility) with labor and health care.
While today's officials certainly overreach into these main federal agencies (ed/labor/health care), there are a host of others overreaching as well.
Also, Congress has not reined in ONE President yet, who has overreached into education! If they had, I truly believe our country would be much freer, much more prosperous, and, certainly within the U.S. Constitution and the Law of the Land.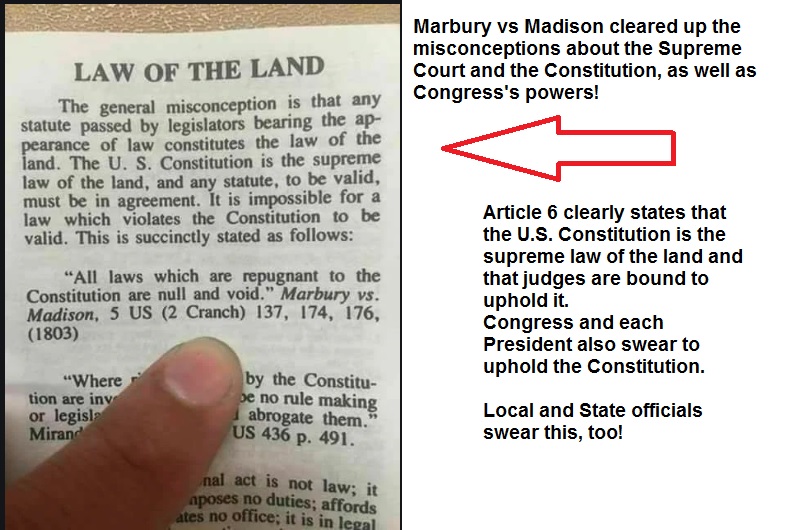 (*Note: If you've not heard of Marbury vs Madison, this short video does an excellent job explaining how the U.S. Constitution is even more authoritative than ANY elected or appointed official or judge, even the Supreme Court!)
So, my advice? Don't call them 'leaders'! The path Congress IS leading us down, is the one to 'global homogenized servitude'.
Congress is NOT as powerful as they think they are, when actively carrying out MANY repugnant and illegal bills/laws. If we MUST call these violators anything, I suggest 'official'. 
Any President or Presidential hopeful who continues to support the blending of education to labor, health care, STEM (Science, Technology, Engineering, and, Math); which TOTALLY United Nations; is in violation of repugnant and illegal activities.
Warriors, I think it's past time to remind these officials that our country is in dire need of a reboot!
Back to the U.S. Constitution, back to separation of powers between federal and State. Back to the power of the citizens to decide for themselves how best to live life, pursue happiness, provide for themselves, and to educate based on the FAMILY's values, not government prescribed 'outcomes'.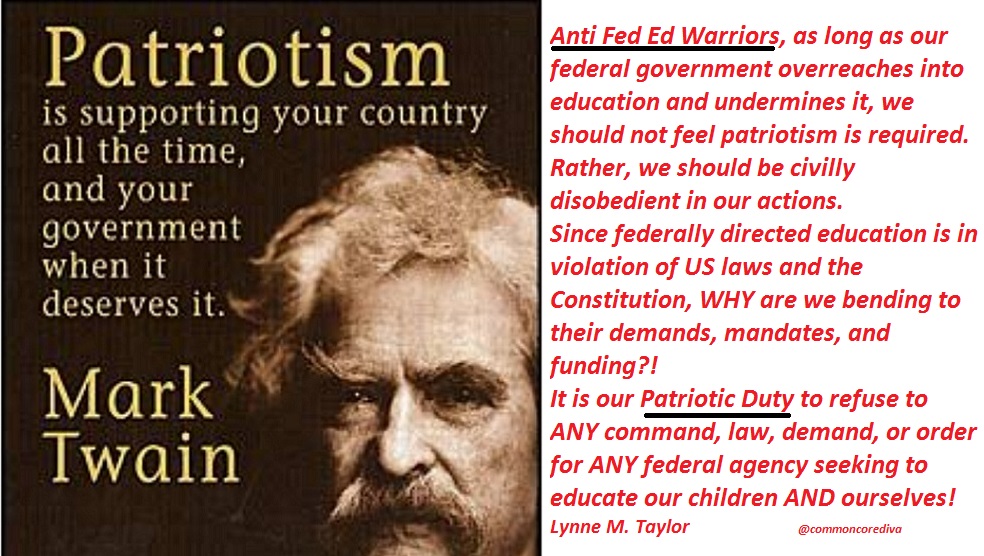 The 116th Congressional Repugnant Bills:

Warriors, 3 bills from Congress have been passed from one chamber to another since I first wrote about them.
One is HR 753 (Global Electoral Exchange Act). When I first told you about this bill, it was April 2019. This bill passed over the the Senate in May 2019. It was first introduced in January of 2019. Presidential hopeful Castro's brother is the original sponsor.
HR 753 will allow a globalization of our election process! It will put the U.S. Dept. of State in charge of a global electoral exchange program where countries can come to America (and we can travel to theirs) to learn 'best practices' from each other.
How does HR 753 impact education? Well, the U.S. State Dept. is a full fledged CCSS Machine member devoted to embedding as many UN agenda items into America as possible. Then, there are any and all kinds of groups associated with education which can participate in the 'best practices' for elections. Finally, civics as a subject will be a channel for change. HR 753 also amends our US Tax Codes.
I'm sharing the HR 753 list of Congressional actions. The original bill text can be found in the April article. However, you may wish to see the updated version.
HR 1359, Digital GAP Act is the second one which has had recent activity. It passed the entire House on 5/21/19. It's in the Senate's Committee on Foreign Relations. If you'd like to read the 116th's version (not much different than it's former version), go here.
Now, when I first wrote about this one, it was known as HR 600 from the 115th Congress.  The entire title of the bill is Digital Global Access Policy Act.  The global access is a hellacious overreach into our lives. The evidence has already been given that student data goes global, this simply expands that. Below is an image from the 2018 article.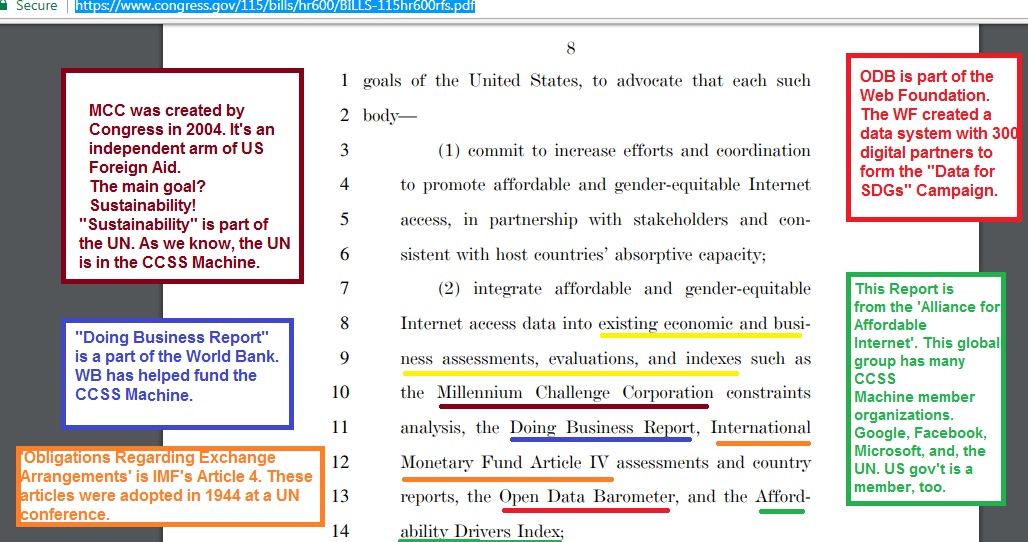 The true nature of HR 1359 is digital economy. As in the data badge type where your social credit score can dictate your life. As in the type of bitcoin, social impact tool your data becomes. As in the type of data trail to control your education and where you work.
Warriors, Congress believes by opening 'Pandora's internet access' we'll somehow lift folks out of poverty and boost the global economy!
Third, and last to have an update is S 406, The Federal Rotational Cyber Workforce Program. It passed the Senate on 7/25/19 and is in the House's Oversight and Reform Committee.
Back in April 2019, I wrote 2 articles showing how this bill was (and still is) being fast tracked. If ever there was a time to apply the repugnant and illegal grabs against our Constitution, it's S 406. This creates a task force based off a 2015 US law creating human capital (that's We the People) systems. It will unite AI (Artificial Intelligence) and 5G into every portion of our lives, especially education via 'coding' (which is part of STEM).
S 406 also embeds more UN agenda into our American laws.
Warriors, if you'll remember, 'coding' is a big portion of ESSA (Every Student Succeeds Act), as well as HEA (Higher Education Act), and, WIOA (Workforce Innovation and Opportunity Act).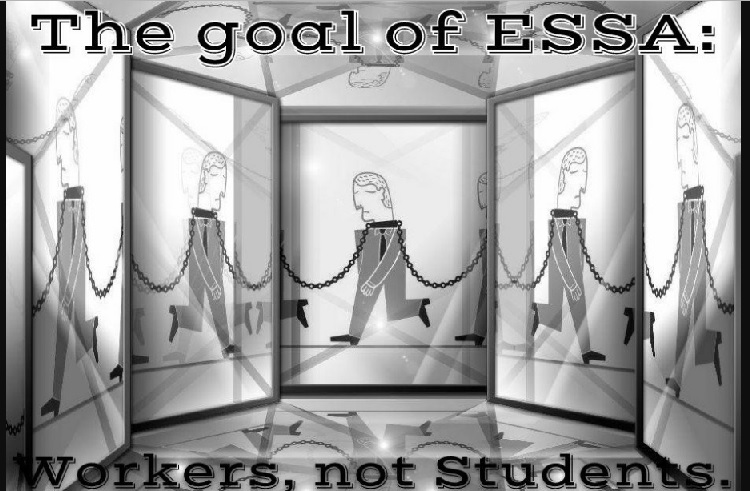 Closing:
Warriors, in my next article, I'll go over more repugnant and illegal legislation those officials have been churning out while burning up their copies of the very document they swore to uphold and protect.
How dare we let them continue. How dare we get behind and support some of these same officials who are leading us straight to ruin.