Anti Fed Ed Warriors, there's not been a whole lot of updates on 'in-home' visits (mandate of ESSA, Every Student Succeeds Act), or the list of actions by those 25 States where parents can be found guilty of 'failure to educate' (aka: educational neglect/abuse) as a result of one of those in-home visits.
So, what' a researcher/activist/Warrior to do when the U.S. federal government announces yet another way for States to receive funds based on the OUTCOMES of certain home visits?!
Spread the news!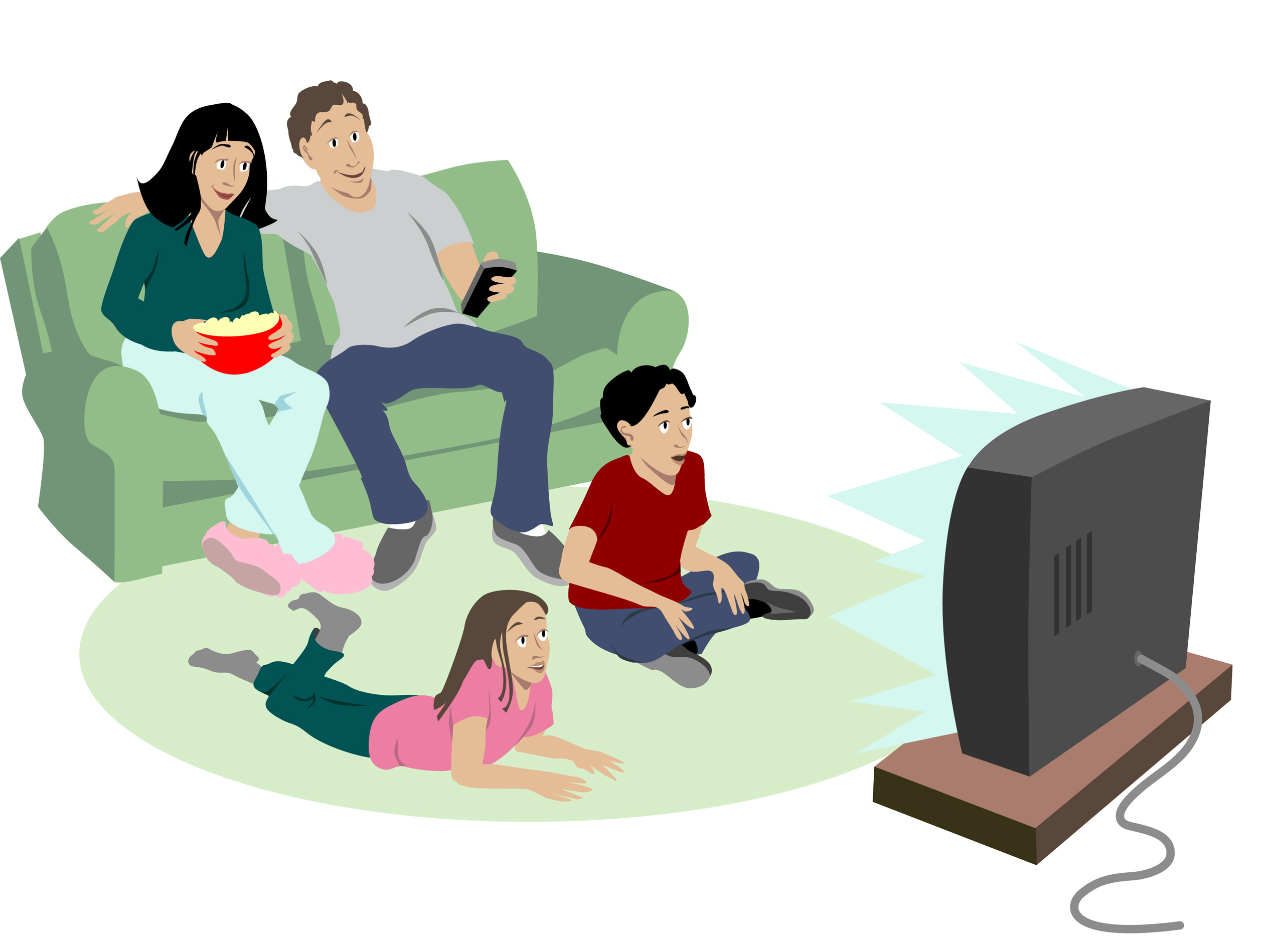 'Outcome' Based Homes:
Warriors, the Center for Medicaid and CHIP (Children's Health Insurance Program) has just released its new updates to the data gathering systems used for in-home visits as laid out by the 21st Century Cures Act. Here's an excerpt from the email press release:

"Centers for Medicare & Medicaid Services (CMS) released an Informational Bulletin describing refinements made to the existing certification process as they apply to Electronic Visit Verification (EVV) systems used for all Medicaid personal care services and home health services requiring an in-home visit by a provider."
What providers are included? What 'outcomes' are mandated? (*Note: ANYTIME the government uses the word 'outcome' it means a predetermined result THE GOVERNMENT demands, not your personal choice or freedom to determine how you live!)
Info Bulletin: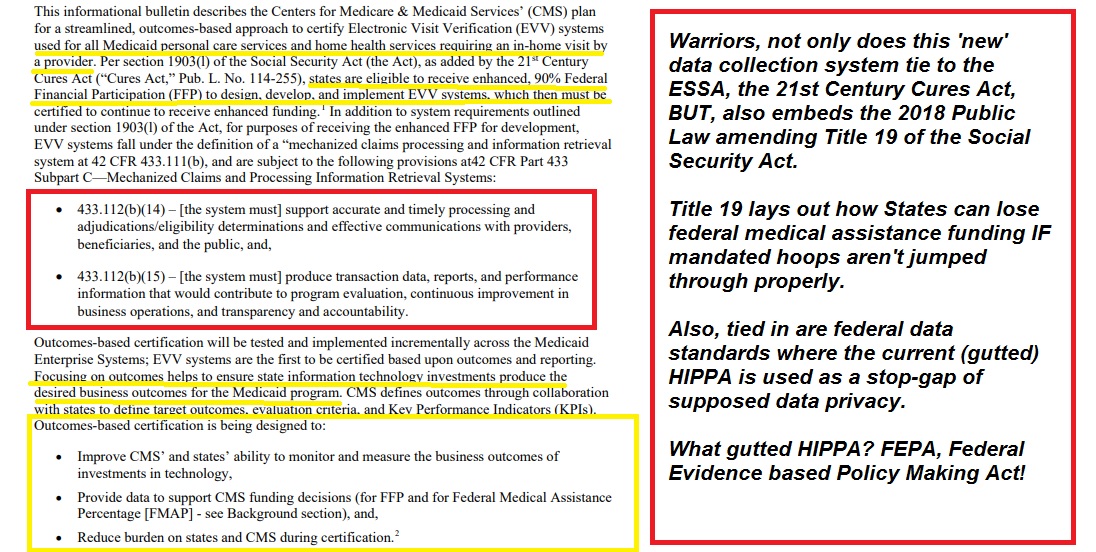 (Source, added emphasis is mine)
From the 21st Century Cures Act (referenced in the CMS bulletin):
'Providers' are defined as 'under a State plan of the 21st Century Cures Act or a waiver of the Act)'.
'Outcomes' are defined as 'consult with agencies and entities that provide personal care services, home health care services, or both under the State plan (or under a waiver of the plan).'
Parameters of the outcomes MUST:
1)Be minimally burdensome (for whom?);
2) Use 'best practices' (decided by what group?);
3) Fall under HIPPA;
4) Involve all 'stakeholders' (including parents and  family members) as determined by the State (under the guidance of the Secretary of Health and Human Services); and,
5) That all giving the personal care and/are home health services are trained by the State under the guidance of the Sec. of HHS.
(*Note: you can find these and much more in the 21st Century Cures Act. I found the above information in Title 12 (XII), Section 12006 "Medicaid Mental Health Coverage". Pages 130 STAT 1275- 130 STAT 1278.)
To access the Public Law amending the 21st Century Cures Act and embedded in the updated data system from CMS, go here.
To see the supposed data standards being used to justify the recent update from CMS, that's explained here. 
As usual, Warriors, the U.S. Dept. of HHS has covered its backside about all this. What do I mean? If you read THEIR version of the updates, the process is 'voluntary' for the States and is watered down to sound like no big deal. HOWEVER, from a Constitutionally based viewpoint, ALL of this is in violation!! Let's also remember, the funds used for Medicare/Medicaid are OUR taxes.
The U.S. Constitution NEVER laid out health care, especially mental health as a federally run program! The U.S. Constitution DOES protect us on in-home visits, though.
Where?? The Fourth Amendment protects us from undue search/seizure of our homes. If you've not seen or heard of the 1970s case Review where this was applied to public assistance funded services, you should see how one citizen was successful in fighting back using her right to privacy AND the Fourth Amendment!
The entire Review cites James vs Goldberg for in home visits as searches!! It is a fascinating document to read when you realize WE the People DO have Power over the federal government IF and WHEN we exercise it.  (*Note: The Review has several other footnoted laws which can be used by the People, for the People.)

What About Educational Abuse?
Warriors, 'educational neglect' or 'abuse' has been on the federal radar for some time. In the early 1990s, some policy changes were made, but the justification for other child abuse reforms (also beginning in the early 90s) are the results of the U.S. Advisory Board for Child Abuse and Neglect. It is upon THOSE results, more modern federal health laws (and even educational ones) have inserted 'educational neglect' or abuse as a chargeable offense. How does this play into home visits? These laws are written so that while a State sanctioned official is in our homes, our activities are under watch. 
From a 2014 National Academies of Science publication (a US gov't entity) stated this juggernaut:
"Federal and state laws define what constitutes the abuse and neglect of children.
They also designate those who must report suspected child abuse and neglect, or make all citizens with reason to suspect abuse and neglect mandated reporters." This is followed a bit later on in the publication, by this 'confession':
"Some policy changes appear never to be questioned, even in the absence of evidence to support their wisdom. These changes include instituting or broadening the scope of mandated reporting of suspected child abuse and neglect."
Warriors, the majority of federal cited in this 2014 document all tie back to the U.S. Dept. of Health and Human Services. We know that in ESSA, this particular Dept. was given the LARGEST power increase of ANY federal agency which exists. Including the U.S. Dept.of Education.
From the U.S. Advisory Board for Child Abuse and Neglect (1995) Report: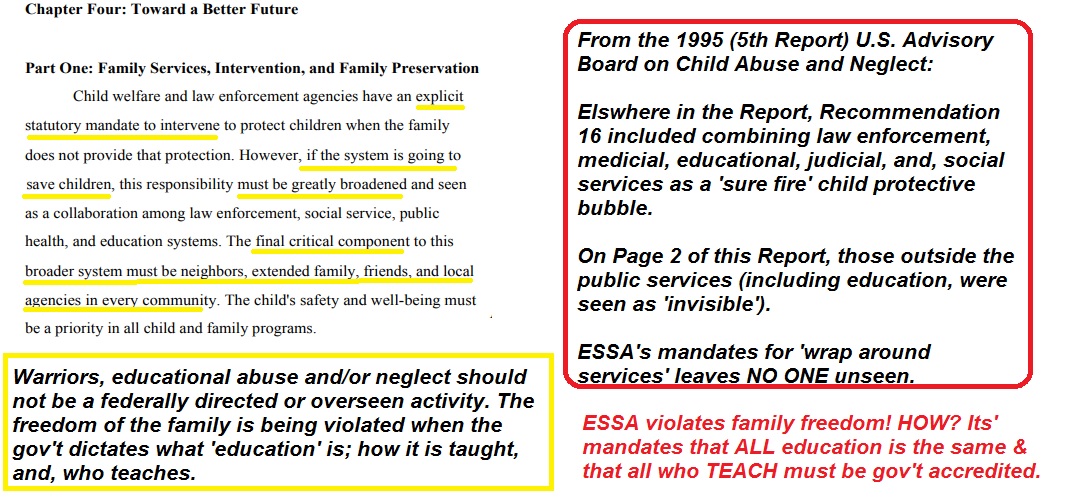 Warriors, it is this type of foundation upon which ESSA's mandates were created. Mandates which dictate what our students should learn and who teaches them. NOT, We the People!
ICYMI: Here is the link to my original article about ESSA's expanded definition of 'at risk' students (which now include homeschoolers in order to control them), 'failure to educate (aka: educational abuse/neglect), and more.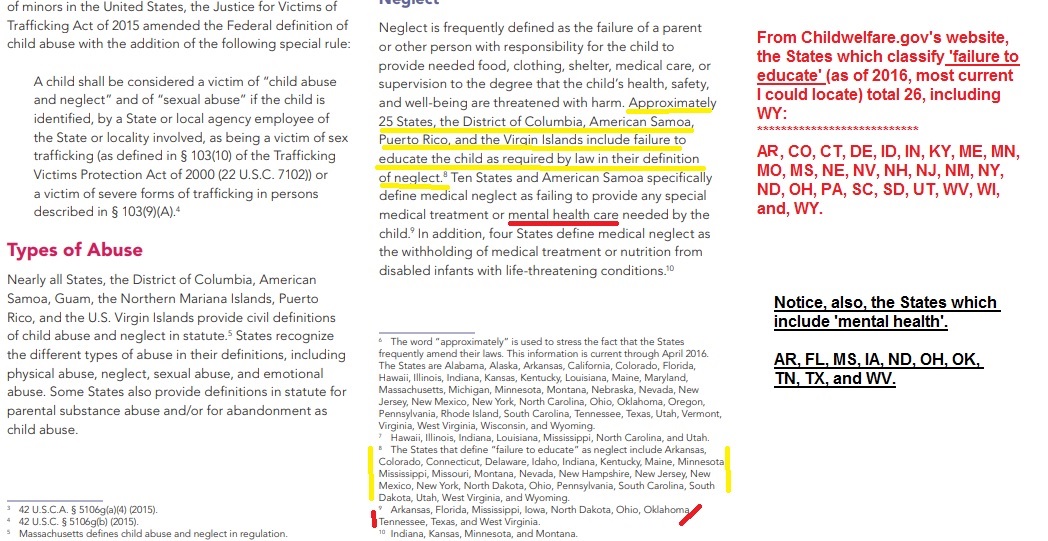 Closing:
Warriors, we MUST not wait to take back the federal government's power it has stolen from us! If we wait too long, we'll have no families left. Remember, most of the stolen power centers on our health (especially mental status) passed off in the name of 'education'. We cannot allow any more government assigned 'outcomes' to define us!