Thanks to an avid supporter of my blog, I recently received a tip that the profit making, CCSS writer, David Coleman was a guest at a CAPE event. What's CAPE? CAPE stands for the Council for American Private Education. Website: http://www.capenet.org/states.html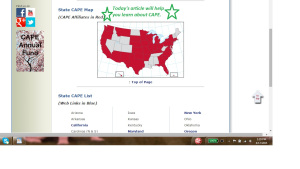 CAPE was founded in 1971 by 8 different private school related groups to ensure there was a unified voice for private schools. Fast forward to " Today CAPE is comprised of 18 national organizations serving private elementary and secondary schools." CAPE is considered to be the prominent voice for private schools across the nation. It also has close ties with federal funds. We know federal funding usually means strings are attached..especially in education. Those 18 member organizations? Here they are: Augudath Israel of America, American Montessori Society, Association Montessori International-USA, Association of Christian Schools International, Association of Christian Teachers and Schools, Association of Waldorf Schools N.A., Christian Schools International, Council on Educational Standards and Accountability, Evangelical Lutheran Church of America, Friends Council on Education, Lutheran Church, MO Synod, National Association of Episcopal Schools, National Association of Independent Schools, National Catholic Educational Association, National Christian School Association, Oral Roberts University Educational Fellowship, Seventh Day Adventists Board of Education, United States Conference of Catholic Bishops, and WI Evangelical Lutheran Schools.
Before I had a blog of my own, I did some guest writing on LadyLiberty1885′ s blog. It just so happens that at least 3 of the organizations above are ones I exposed as having Common Core ties. Which ones? American Association of Christian Schools, National Christian School Association, and the National Association of Independent Schools. See: http://ladyliberty1885.com/2014/07/07/guest-post-common-core-in-charters-private-homeschools/
I also have been able to uncover Catholic Church Support for CCSS. See 'Sara's Story', https://www.commoncorediva.com/2014/11/15/sic-em-saturday-when-your-faith-based-school-uses-ccss-assessments/
 Here's a screen shot you'll want to see: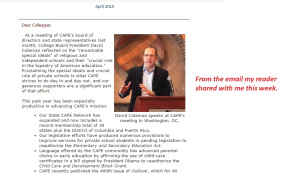 CAPE appears to really be on the preschool development grant 'bus'. This archived pdf of their in house publication features not only their support for more preK, but the re-authorizing of ESEA. See: http://www.capenet.org/pdf/Outlook394.pdf  This next pdf is where CAPE expresses support for expanded school choice. As we've seen and learned from other anti CCSS experts, the school choice arguement has shown that once CCSS in thoroughly embedded, there will be NO choice. See: http://www.capenet.org/pdf/Outlook374.pdf The smoking gun for me in all these publications: look at who the CAPE writers keep citing as their resources! All pro CCSS groups.
CAPE is fully supportive of not only the re-authorization of ESEA, but the HEA (Higher Education Act) as well. In case you didn't see my earlier article about why the HEA is a bad bill (much like the ESEA's newer version), here's the link: https://www.commoncorediva.com/2015/03/26/tech-thursday-more-on-the-hea-higher-ed-act/
All CAPE schools awarded the Blue Ribbon status of  the U.S. Dept of Ed's Blue Ribbon School Program will have an application to fill out. One component for each of the CAPE schools that is on the private school application? Assessments. The funny thing about those assessments is IF they are CCSS aligned, then by process of need, you've have to have CCSS aligned curricula or lessons somewhere. See the CAPE U.S. Dept of Ed Blue Ribbon Application Verification : http://www.capenet.org/brs.html#verification
See the U.S. Dept. of Ed's Blue Ribbon application (where both public and private school parameters are laid out): http://www2.ed.gov/programs/nclbbrs/2015/2015-application.pdf
Since there are so many CAPE Blue Ribbon Schools, let's look a bit more closely at one as as an example to discover just how CCSS aligned they are (or aren't). Using the CAPE website, I was able to find the 2014 Blue Ribbon Schools.
Since I live in NC, I chose to see how many Blue Ribbon Schools there were. Less than 1 dozen, and all public schools. So, in seeking out a private school near me, I found a Roman Catholic private school in SC.
It serves K-8th grade. According to its website, "curriculum based on NCTM and State Standards". The site does go on to say it uses Singapore Math, 2010 edition. *NOTE: Depending on what publication year of Singapore Math you use determines if it's CCSS aligned or not. When my private school students were using the curricula, it was most definitely NOT CCSS. SM, sadly has gone over to the CCSS side. All that said, however, consider this: the 5th grade sample math lesson I accessed from McDougal Littell .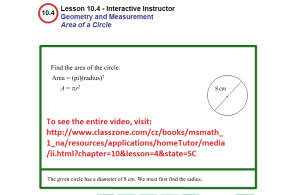 If you don't know of McDougal Littell, that's okay. You are about to find out. McDougal Littell is part of Houghton Mifflin Harcourt Publishing. When I searched for McDougal Littell, it redirected me to Holt McDougal. I clicked there are was taken to Hougton Mifflin Harcourt. (follow the CCSS trail: http://www.mcdougallittell.com/ml/ from there you can go to HMH) HMH is a huge CCSS profit making company. Once you access their site, be sure to see the Singapore Math section.
Getting back to the McDougal Littell sample for 5th grade, the website did say it was a NCTM 2000 Standard. (see: http://www.classzone.com/cz/books/msmath_1_na/resources/applications/homeTutor/media/standardmenu.html?state=SC) However, that leads us to a question:  Just when did NCTM Math go over to the CCSS?
From one of my very first articles, here's an excerpt that can help us answer the question: "1989– Nat'l Council of Math Teachers (NCMT) create standards as do the American Assoc. for Advancement of Science (AAAS); 1993– benchmarks for science literacy created (Project 2061); 1994– Goals 2000 joined science & math with the "Improve America Schools Act", ESEA was re-established; 1995– NCMT determines need to examine standards periodically, thus creating the first piece of the foundation for 21st Century goals."
From the NCTM's own website, here's their executive summary of those 2000 Math Standards: http://www.nctm.org/uploadedFiles/Standards_and_Positions/PSSM_ExecutiveSummary.pdf
Next, be sure to read the NCTM's position paper on CCSS: http://www.nctm.org/ccssmposition/
Then follow that up with the 2013 letter from the NCTM president urging the continued support of CCSS. See: www.nctm.org/News-and-Calendar/Messages-from-the-President/Archive/Linda-M_-Gojak/Stay-the-Course_-Supporting-Success-with-the-Common-Core-State-Standards/
The Language Arts of This Example School:
  Well, that was just the math for our private example school. So, is the LA also CCSS aligned? Yes. This school uses the "Superkids Reading Program". Here's the link to the Superkids CCSS ELA alignment:
http://www.superkidsreading.org/superkids-reading-program/common-core.php
The Rowland Reading Foundation publishes "Superkids". So who is Rowland? It's a non profit, according to its website. (No, Gates Foundation database returned a 'no entry by that name' response.) Here are the funding sources they list: "• Investing in Innovation (i3) • Race to the Top (RTTT) • School Improvement Grants • Title I, Part A • Title II, Part A: Teacher & Principal Training • Title III, Part A: English Language Acquisition • Title V, Part A: Charter School Programs • Individuals with Disabilities Act (IDEA), Part B • State-specific funding sources • Private and corporate funding sources" What's odd is that you are invited to learn more about the grants they receive, yet when you access the link they provide, you get a 'page does not exist' response. You know me, I'll keep looking! Federal funds can be accessed: http://www.superkidsreading.org/grants/federal-funds.php
State funds: http://www.superkidsreading.org/grants/state-funds.php
Private funds: http://www.superkidsreading.org/grants/private-funds.php
Click to enlarge the State funding requirements for "Superkids":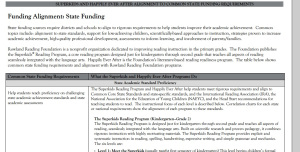 Lastly:
Here's CAPE's promo video, listen up for the educratic buzzwords we know to be CCSS, without ever using the phrase "CCSS":
[youtube https://www.youtube.com/watch?v=JeUpjrthuHI&w=560&h=315]
Your action (sic' 'em) steps to take away from all of the above:
1) start digging into those private schools
2) make some noise about what you find
3) help dispel the rumor that CCSS doesn't impact those outside the public classroom
4) hold your private school leaders accountable!