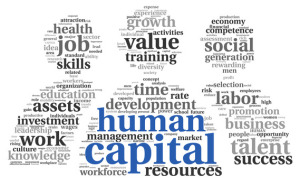 Well, Anti CCSS Warriors, Labor Day Weekend 2015 is behind us. Yet the Common Core State Standards and its Initiative (which includes CCSS, Career Technical Education, College and Career Readiness, Aligned Apprenticeships, STEM, and SO much more) continues to grind away at our students…of ALL ages. How does an upcoming UN General Assembly play into all this? Let's find out today! Then, catch me tomorrow morning on my weekly guest radio appearance as we discuss this and more about 'human capital'!
First, the Upcoming Assembly:
The United Nations (UN) is getting set in to have its General Assembly. When is it? September 15, 2015. Where will it be held? In New York City, New York. How will education, especially geared to become 'human capital', be involved? Read on, my fellow Warriors!
Secondly, the "Human Capital" Agenda:
What is the definition of 'human capital'? Well, that depends on which resource you use. For example, I'm using the "World Economic Forum" descriptions as evidence. Why the WEF? I chose this one as it uses the UNESCO/WHO/ILO (United Nations Educational Scientific and Cultural Organization/World Health Organization/International Labor Organization) and other international groups' pillars for 'human capital'! While I'll share the entire report's link with you, here's an excerpt which will explain the pillars of being 'human capital'.
"The Four Pillars are:  The Index a) The Education pillar contains indicators relating to quantitative and qualitative aspects of education across primary, secondary and tertiary levels and contains information on both the present workforce as well as the future workforce.  b) The Health and Wellness pillar contains indicators relating to a population's physical and mental well– being, from childhood to adulthood. c) The Workforce and Employment pillar is designed to quantify the experience, talent, knowledge and training in a country's working–age population. d) The Enabling Environment pillar captures the legal framework, infrastructure and other factors that enable returns on human capital."
The Report will go on to share with you that in all, there are 51 indicators of measuring humans as 'capital'. In Pillar A, there are 12; in Pillar B, there are 14; in Pillar C, you'll find 16; and in the last Pillar, D, there are 9. Below is a screen shot of Pillar A (they refer to it as "Pillar One").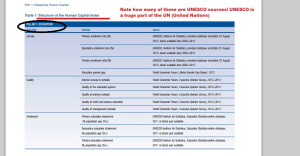 Also featured in this report are all the 'sub-categories' used to measure citizens. Among them: their private data, their talents, and, their well-being. Get the entire report:
WEF_HumanCapitalReport_2013 (Please note, this report is from 2013, but the information is still very important to those of us in the War Against the Core. It is also over 500 pages.)

Human Capital via OCED (Organization for Economic Co-Operation and Development) and the UN:
Back in 2009, there are was a meeting hosted by OCED. A big topic, which was receiving much attention, was 'human capital'. The entire pdf presentation is included in this article for you, but, I've got a screen shot you need to see.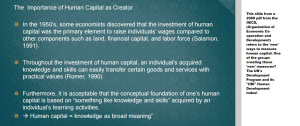 One of the ways to measure 'human capital' revealed in this pdf presentation was the PISA assessments. (PISA stands for Program for International Student Assessment). The Warriors at "What Is Common Core" have an article which I'm including the link to. Questions 33 are 34 concern the PISA and CCSS. See: https://whatiscommoncore.wordpress.com/tag/pisa/  Then contrast that with the OCED's CCSS and PISA report. See: http://www.oecd.org/pisa/keyfindings/PISA2012-US-CHAP4.pdf
Once you read their 'rhetoric', be sure to balance it with the real truth about PISA and CCSS! See my fellow anti CCSS Warrior, LadyLiberty1885's scorcher about Pearson Publishing's ties to the PISA. Access: http://ladyliberty1885.com/2015/03/04/pearson-is-everywhere-pisa-2018/
Get the 2009 OCED pdf presentation: OECD2009
Back to the Upcoming UN General Assembly:
So, my fellow Anti CCSS Warriors, what will the 2015 UN General Assembly hold for education? Well, aside from the above, the Assembly will consider 2 resolutions which will definitely have MORE aligned education/human capital components! One resolution contains the MDGs from the UN (Millennium Development Goals). Of those goals, at least 2 will further the UN's push for 'global education'. One goal will target the youngest learners; another goal will use educational lessons to further the social justice surrounding gender issues. To see all the MDGs: http://www.un.org/millenniumgoals/
To see the Resolutions for adopting more MDG/educational/human capital programs, visit:
http://www.un.org/en/ga/search/view_doc.asp?symbol=A/res/69/244
http://www.un.org/en/ga/search/view_doc.asp?symbol=A/res/65/1
To see the entire UN General Assembly schedule: http://www.un.org/en/ga/info/meetings/69schedule.shtml
To join the radio broadcast in the morning (Wednesday, 9:30 am), call the BlogTalk Radio Network's "Negdog Radio" at 347-843-4165. Questions are welcome! Please remember, due to the appearances on both the morning radio show and my usual participation in the Women on the Wall conference call, I will not be posting a Wednesday article. Be sure that on Thursday, you'll get a new article of anti CCSS information! (Women on the Wall's free phone number is 302-202-1110, conference code: 702165.