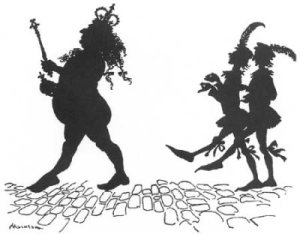 In today's 'From the File Tuesday', I will show you, the anti CCSS Warriors, those against federal overreach into their homes, and others where in the ESSA the impacts will be felt, how they will take place, and why you should tell everyone you know that ESSA will ensnare every student from birth to career!
First, A Bit of Background:
If you are new to the War Against the Core, you may wish to use the below articles as vital information for just HOW private education has been impacted by the CCSS Machine. If you have followed my research, you are familiar with the information, but you can still use it to help lay out a clear picture for those who need to know.
1) Common Core (CCSS)/Career Tech Education (CTE) beyond high school will impact EVERYONE regardless of where their birth to 12th grade education took place. Embedded in this article, the Adult CC Standards. This article will show you how Perkins Funding,  Title 9, IDEA funding, (each of which are embedded in the ESSA now.) It will show you Apprenticeship Programs and how they are full of CCSS/CTE, the National Career Pathway Network, and more!
See: https://www.commoncorediva.com/2015/11/12/tech-thursday-update-on-ccsscte-for-adults/
2) CCSS/CTE in Private Schools (some charters), Co-op High Schools, and the NAIS (National Association of Independent Schools) can be uncovered in-depth in this recent article. NAIS is just one of the organizations to oversee private education in America: https://www.commoncorediva.com/2016/02/09/ftf-a-chip-off-the-education-block/
2b) More on the NAIS and (featured in this article) Christian Private Schools:
https://www.commoncorediva.com/2015/01/31/sic-em-saturday-ccss-in-christian-schools-even-more/
3) How other Private Schools and Home Schools, along with their extra-curricular activities are aligned to CCSS (ESSA will no doubt continue this trend.) and CTE:
https://www.commoncorediva.com/2015/01/31/fom-christian-schools-and-common-core/

4) Think CCSS/CTE are not in post-secondary Private education? See this eye-opener article:
https://www.commoncorediva.com/2014/12/05/fom-friday-christian-colleges-exempt-from-common-core-not/

5) This article gives you 18 different overseeing organizations for Private Education (some extend to home education) and their alignment to CCSS/CTE! See: https://www.commoncorediva.com/2015/04/18/sic-em-saturday-grab-a-cape-ccss-warriors/
5b) Private schools use assessments! ESSA will increase assessments and also contain many strings to those assessments. SBAC and PARCC are not the only high-stakes assessments to steer clear of! See: https://www.commoncorediva.com/2014/11/15/sic-em-saturday-when-your-faith-based-school-uses-ccss-assessments/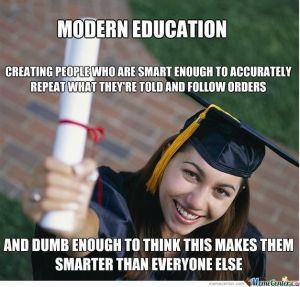 So Where in the ESSA are the Alignment Concerns for Private Education, Including Home Education?
Below, page numbers, as based on the 1, 059 page ESSA Final Conference Report. You can also find each one of these mandates in the ESSA Final Law Version (391 pages). However, the page numbers will be different.
From my 'School Board Special, Part 3':
"1) P. 33, LEAs (Local Education Agencies) and state financial awards. You need to see what percentages of the funding goes for a) the parents, 1b) the student services, and c) the students courses (including AP (Advanced Placement Courses, IB (International Baccalaureate Schools, and CTE), but you will need to read how all of these are to be aligned to the CSAS (Challenging State Academic Standards) by way of the 'industry recognized credentialing system' set forth by the WIOA (Workforce Innovation and Opportunity Act) of 2014!
2) P. 48, States that the CSAS and post-secondary education must be aligned for a more streamlined education.
3) P. 50, Special needs students who have benefited from IDEA funding/programs and seek higher education 'on track with alternative aligned courses/assessments'.
4) P. 85, States are to measure and report students 'post secondary readiness'.
5) P. 121,Those students in dual enrolled courses (AP, IB, early college, etc.) will be ensnared here. Including faith-based and homeschool students to be aligned. (Also on P. 991)
5a) P. 123,The data mining of these privately educated students comes into play.
6) P. 137,The LEAs determine how students transition from one grade group to the next (including post-secondary) with the help of P3s (Public Private Partnerships) and 'other stakeholders in education'.
7) P. 323, How all school leaders, including teachers will be trained to teach students for post secondary education, especially dual enrolled, concurrent enrolled, and early college students. (also on P. 780, 81)
8) P. 344, How teachers are to prepare post secondary/workforce ready students. Related:  P. 325, how all the post secondary course from above will be regionally specific only."
To read all the article in its entirety,
https://www.commoncorediva.com/2016/01/26/school-board-special-part-three/
From my 'Great Education Experiment' article, these ESSA Final Conference Report page numbers and how they will intercept private education, including home school students:
"Page 121 applies dual/concurrent enrollment to IB and AP courses (International Baccalaureate and Advanced Placement). 
Page 137 applies dual/concurrent enrollment to identifying student interests/skills. Also, Pages 167, 173, 186, 303, and 306
Page 323 will apply dual/concurrent to teachers.
Page 343 shows the phrase used for gifted students.
Page 395, more school leadership via the LEAs (Local Education Agency).
Page 427 is for the English language learners (ELLs).
Page 460, finds dual/concurrent enrollment for underrepresented students (and includes improving student engagement).
You will need to read from mid page 459 for context purposes).
On page 464, on-line courses, especially those for CTE (Career Technical Education).
Page 476 uses the phrase to define STEM curriculum, classes, courses, and exams (aka: assessments).
Page 780 will use the phrase for defining the partnerships which must be in place to satisfy the dual or concurrent enrollment."
To read the entire article: https://www.commoncorediva.com/2016/01/07/the-great-education-experiment/
What About IDEA funding, Perkins Funding, WIOA and Private Schools (including home education)?
From my 'ESSA Hidden Ties to HEA (Higher Education Act)' article, here are the page numbers for Perkins Funding, Workforce, Career, and related:
"Keywords of 'Perkins Funding' (for CTE): a total of 8 references to page numbers 38, 123, 132, 516, 677, 939, 993, and 1026.
Keywords of 'Higher Education': a total of 64 references to page numbers 33, 35, 137, 167, 208, 302, 304, 315, 318, 338, 372, 387, 393, 397, 402, 431, 437, 439, 460, 470, 473, 478, 594, 598, 599, 608, 611, 625, 628, 637, 639, 685, 687, 692, 694, 728, 730, 731, 780, 781, 802, 847, 848, 898, 952, 971, 972, 991, 1018, and 1043.
Keyword of 'Career': a total of 63 references to page numbers 33, 38, 48, 123, 132, 137, 138, 163, 165, 167, 171, 264, 265, 266, 268, 271, 273, 274, 275, 297, 318, 320, 324, 337, 338, 344, 358, 425, 428, 474, 490, 503, 516, 545, 575, 579, 600, 601, 615, 677, 684, 685, 695, 716, 726, 728, 870, 880, 892, 903, 939, and 993.
Keyword of 'Workforce' (will include WIOA): a total of 33 references to page numbers 33, 39, 128, 132, 165, 266, 273, 293, 325, 344, 464, 497, 509, 516, 601, 611, 659, 695, 708, 734, 813, 913, 945, 949, 1049, and 1057.
To read the entire article with even more you need to know:
https://www.commoncorediva.com/2015/12/05/weekend-news-essas-untold-ties-to-hea/
IDEA Funding references can be found in the page numbers from 'School Board, Part 3'.
From my article 'Fed Ed 2017, Are You Ready?', these sections will impact home education from the family aspect, the most: "Sections 4001-4206 will address 21st Century Community Learning Centers (where a large portion of the Title One funds will be used)
Sections 4301-4311 will address the Charters Schools
Sections 4401-4409 detail Magnet Schools
Sections 4501-4506 address Family Engagement in Education
Section 4601- 4611 detail National Activities in Education
Section 9212 is all about Preschool development grants
Pages 120, 166, 170, 184, 252, 254, 341, 364, 365, 439, 626 all deal with either other details of PreK programs or how the family will be involved in them as well." 
To read the other important strings for ALL education: https://www.commoncorediva.com/2016/02/11/fed-ed-2017-are-you-ready/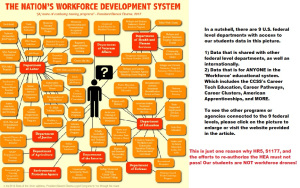 Other ESSA Snares for Everyone!
21st Century Community Learning Centers, Promise Neighborhoods, Family Assessments, and more will also be encroaching on Private Schools and Home Schools. How? By the "Wrap Around Student Services" and "Activities for Student Success". These will be heavy on data mining, SEL (Social Emotional Learning), will usurp Parental rights in most cases, and seek to align entire communities to a birth to career streamline. (see above)
Page numbers from ESSA to find these need-to-know items:
"Data (and all that goes with it), Technology, and the In Home Assessments:
Page 123; 138; Page 255; Page 363; Page 450/451; Page 463/464; Pages 485-488; Page 508; Page 630; and Pages 943/ 944."
"Section 4624, titled "Promise Neighborhoods" specifically." See this article for all the other information connected. It is HUGE! https://www.commoncorediva.com/2016/01/04/meet-your-new-neighbor-essa-seriously/
"Section 2223 which begins on Page 373 and details "Sub-grants to eligible entities in support of birth through kindergarten entry literacy." To see the rest of just how much more data tracking, mining, and in-home intrusion is planned:
https://www.commoncorediva.com/2016/01/23/the-school-board-special-part-one/
For the upcoming IES (Institute for Education Sciences, a part of the U.S. Dept. of Education) Digital Access Study (which will involve every home in America, especially rural locations; include the E-rate fees you pay; update the fiber optics in your area). See: https://www.commoncorediva.com/2016/02/05/weekend-news-the-ies-and-the-essa/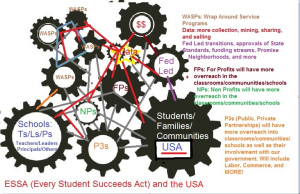 This is an illustration which will NOT honor school choice! It will not respect different learners at all! It will punish teachers and leaders! It will cause your community to align for a common good, not personal freedom!
To access the ESSA Final Conference Report: ESSA FINAL CONFRPT_112915
To access the ESSA Final Law version: Finalessa.391pages
Closing:
ESSA will use anything, everything, and everyone for a workforce based education, NOT true academics. This is not a fear mongering joke, this is real, this is how America is being transformed right before our eyes. What can we do? Use the information to educate others. We CAN be the wrench thrown in the gears of the CCSS Machine!!