Anti Fed Ed Warriors, have you heard about "Ready By 21"?! It's to ensure ALL students are ready for college/career/life by the time they reach 21 years of age. What  group is responsible for Ready? The Forum for Youth Investment. (*Note: we'll look into them later in this article.)
While 'Ready By 21' isn't new (nor its agenda), it is timely to look into with the recent news that Sec. DeVos believes all American schools should be just like their European counterparts. This DeVos news, of course, is a great supporter of the proposed U.S. Departments of Education and Labor merging, too. I covered that in my last article, as well as a trio of Facebook live videos, too.
Warriors, several nationally recognized groups have shown how the merger is toxic for us. Many independent media shows have also picked up the banner of #nomerger, yet the petition supporting our opposition is crawling along in support.
We MUST get serious about having this petition reach its 100,000 signature goal, otherwise we LOSE an opportunity to be heard in DC!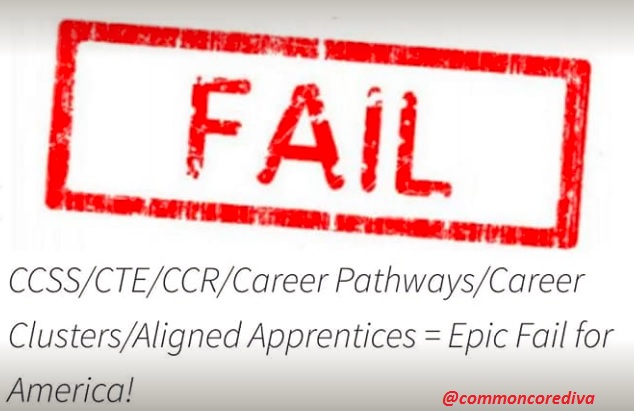 How does DeVos's belief mirror support for the merger? That recent article detailed her belief that workforce readiness is far more important than academics.
Other CCSS Machine agenda items about being so much like Europe are:
1) It's a  way to usher in 'globalism' or 'global education for all';
2) It's a gentle way to introduce the 'collectivism' incorporated into workforce based education and divorce your mind from 'individualism'.
3) If this is sounding like a lot of United Nations double speak to you, you're right on target! It is.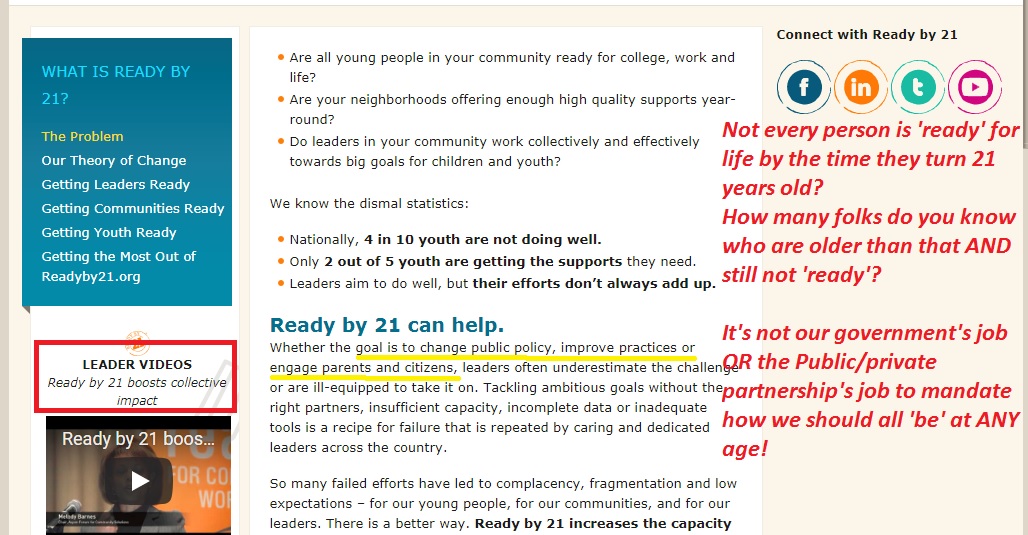 However, Warriors, here's 'the other shoe' in relationship to "Ready by 21"; it's "Credentialed by 26″.
********************************************
Before I give you more details into 21:26 (as I'll call it), think about this: the CURRENT European Commission's Youth Guarantee Program funnels young people through a similar track.
It targets those students of ALL educational choices and backgrounds between the ages of 16 and 24.
Basically, if you're not in some sort of school training, you're working for someone else. Why? Because working for yourself doesn't boost the collective economy near as much as working for local businesses. Think I'm joking? Watch the European Commission's Youth Guarantee original promotional video:
Warriors, if you'd like to learn more about the European Commission's ties to the European Union, go here. If you'd like more on how the European Union is tied to the United Nations, go here. For a visual on how these are all tied together: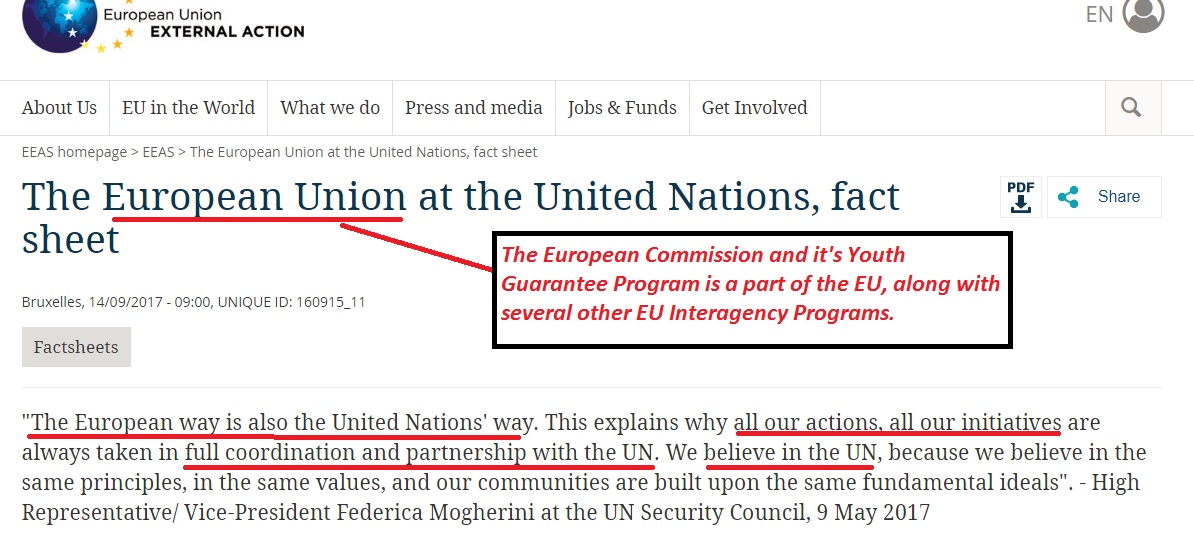 As far as how all this type of alignment is paid for in America, it's either tax payer funds or P3 (public private partnerships). Each have many strings to bind our education to a workforce based system.
In Europe, the funds come from 2 places, as well. One way is through the 'member states' and their commitment to a collective budget. In the budget are apprenticeships, higher education fees, and more. This YEI (Youth Employment Initiative) not only 'compliments' the Guarantee Initiative, but targets regions with low employment. The second way Europe funds all this is the ESF (European Social Fund).
The ESF works on a local, regional, and, national level in ALL employment related programs, agencies, groups, and, businesses across each 'member state'. It's main 'attracting tool'?! Vocational training/school.
***************************************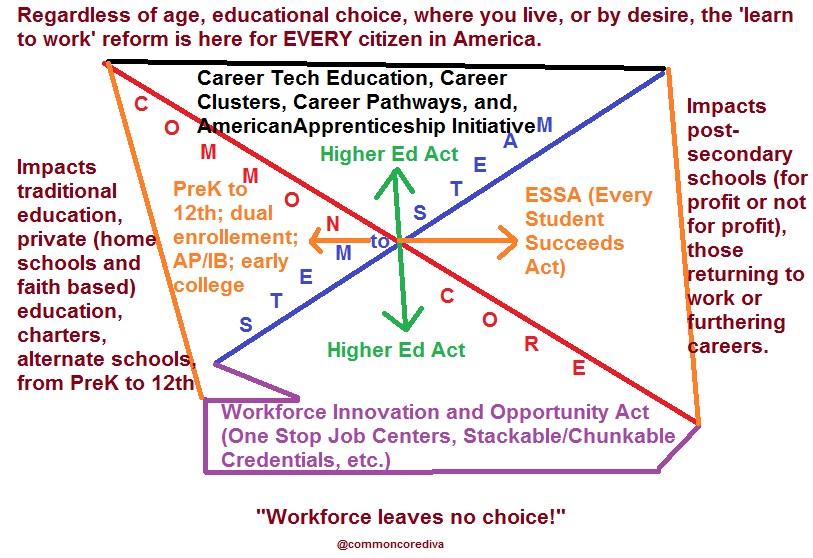 Warriors, in America 'vocational training/school' was re-branded to Career Tech Education (CTE) with the Perkins Act, the WIOA (Workforce Innovation and Opportunity Act), the STEM (Science, Technology, Engineering, and Math Act), as well as ESSA (Every Student Succeeds Act)! The current re-written versions of the existing HEA (Higher Education Act), also use CTE. What's more is CTE IS Common Core for workforce 'human capital'!!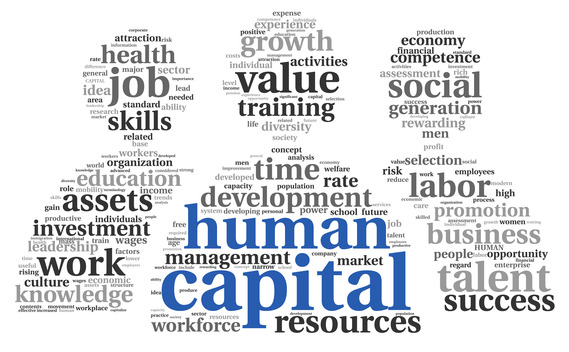 Warriors, how would the U.S. Dept. of Education and U. S. Dept. of Labor's merger mirror the EU's funding? It would combine the funding based off the existing funding streams in use by WIOA, ESSA, STEM, Perkins funding, as well as the P3s. 
***********************************************
On the State level, we only need to look to our General Assemblies or State Congressional laws/bills. For example, NC has a bill currently waiting on the 'long session' to convene where funds for MORE CTE are not only generated off the taxpayer's backs, but includes federal funds, and P3s, to guarantee all 100 counties have Career Tech Education for more jobs for better economic standing! (*Note: the Bill is called the "Future Ready Student Act")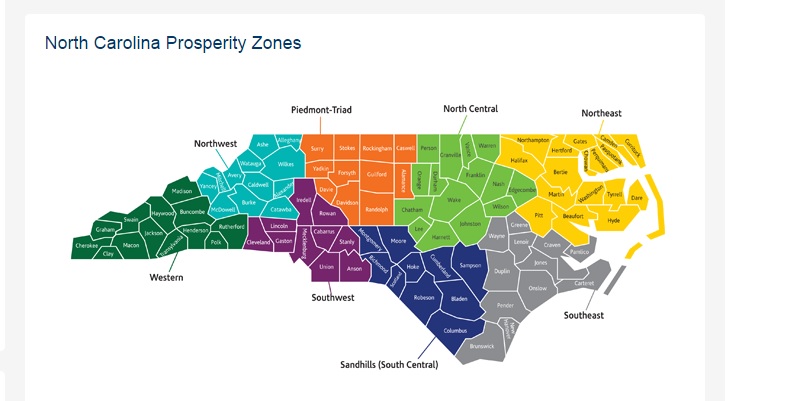 If you've read my blog for long you may recall I shared with you the NC Prosperity Zones. These Zones play into the workforce aligned education shift. When I shared this awful news back in 2015, I posed the question about this type of educratic overreach creating segregation in our nation. Knowing how the UN's plan is playing out already in American education, I don't think it's a question anymore. I think we have our answer. We know the nation's been split into CTE based College/Career Ready regions. If we didn't know better, we'd think this was totally unrelated to the EU's regionalism. But, then since the EU's ways are the UN's ways, we know regionalism is also, a United Nations tool.
Warriors, the question you should ask your State: Is this already in place where I live? The demand we should be making is to HALT the continued alignment of work and education in DC.
Forum for Youth Investment: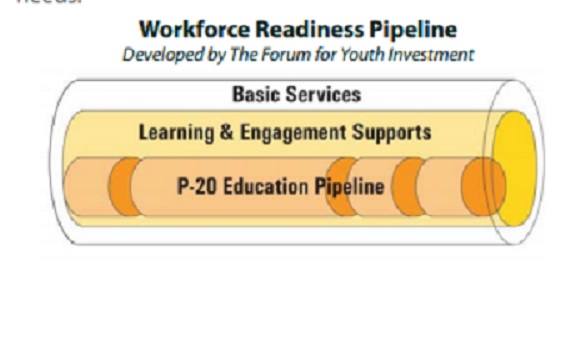 Warriors, what you see is a 2011 version of the Forum's 'snapshot' for your student, school, and community. You can find the entire 'log' of details, here. I urge you to not only read the entire Plan for 'stakeholders', but compare it to the EU's YEI and ESF. You'll find they are not so far removed from each other. You'll also see that the Forum for Youth Investment had partnered with Corporate Voices for Working Families in the 2011 stakeholder's Plan.
Corporate Voices for Working Families was begun in 2001 with funding from the Marriott Foundation. Other CCSS Machine foundations like the Gates and Kellogg were also helpful. If you've heard of the "Learn and Earn" Initiatives across America, this is the source of them.
Warriors, you'll also want to see the Congressionally mapped out RoI (Return on Investment) information the Forum has on our youth across America. If ever we doubted that our kids were being 'data raped', this will help prove it. If you'd like to see the dollar figure attached to your child form this 2017 document, look below: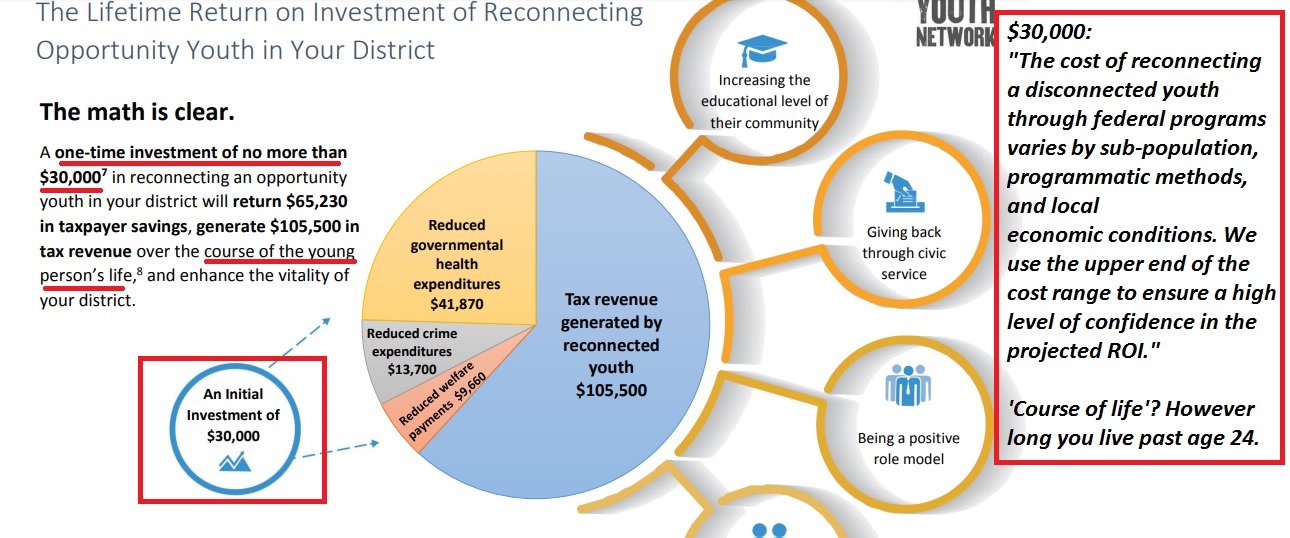 Oh, and the Forum's "Ready by 21, Credentialed by 26"? That's supported by the Gates Foundation. Here's a screen shot of one of the publications for 21:26: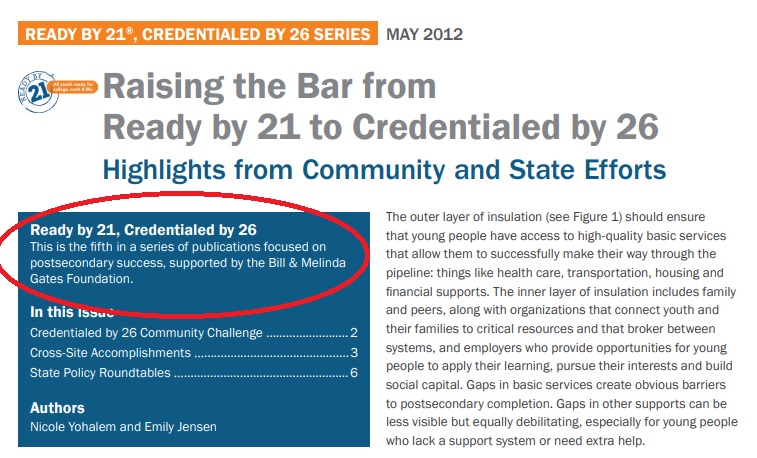 (Source)
To access all the archives for "Ready by 21, Credentialed by 26", go here. To see the October 2018 upcoming Forum conference where you'll see SEL (social emotional learning) lumped in with all the 'readiness', look here. Currently, it appears 3 States are in the Forum's focus : VA, TN, and, FL. If you live in these 3 States, this is your opportunity to use the current merger petition to fight back!
If you live in other States, you'll want the complete list of previously targeted States and cities found here. (*For example, NC, where I live had 4 different Ready by 21 programs started between 2009 and 2015. Those programs are firmly in place NOW. For other States, their entire system is a "Ready by 21" one!)
Closing:
Warriors, we've not a second to lose! Every single American from within our borders is in the sights of the CCSS Machine. The Ed/Labor merger plays right into this. The shift for workforce readiness encroaches into every school choice and every home across our nation. It'll keep going unless we fight back! We cannot simply empty the public schools and think this will go away. We must demand our local, State, and, federal systems completely divorce the United Nations' systematic demise of our education!
We must realize that NO school choice will escape this 'readiness' regime. We certainly know that each of us is worth MORE than a mere $30,000.00! We certainly know that all this violates our U.S. Constitution, our civil rights, AND, our pursuit of happiness! Join us in being a force to be reckoned with when it comes to saving our youth! Stop the scorning of your children.