Anti Fed Ed Warriors, RBF really doesn't stand for "Really Big Fad" in education, but it might as well. What IS "RBF" it's the acronym for "Results Based Financing" in education.
RBFs are not only found in education, but other business industries. While the link I've provided shows other countries, as quickly as the US is embracing these, it's only a matter of time before we're saddled up for these returns/results.
Wait, Lynne, is education a business industry?! Yes, Warriors, that's exactly what education's been turned into: an industry. The 'fodder' for the industry? Our students and teachers. Those profiting? The corporations and P3s (Public Private Partnerships) in the CCSS Machine. 
Being squeezed out of the education industry? Teachers, leaders, and, most of all, PARENTS!
So, far, from what I've been able to find, the biggest 'industry' RBFs are used in is health care. RBFs are VERY popular in the global aspect (worldwide), too. Why not? After all, the World Bank is a huge part of RBFs.
If RBFs sound a bit confusing, think of it this way: Pay for success or vouchers.
That's right, PfS and Vouchers ARE forms of RBFs. We saw PfS embedded in ESSA (Every Student Succeeds Act). We see vouchers are a big kingpin to the current DC Administration's stranglehold on education, too.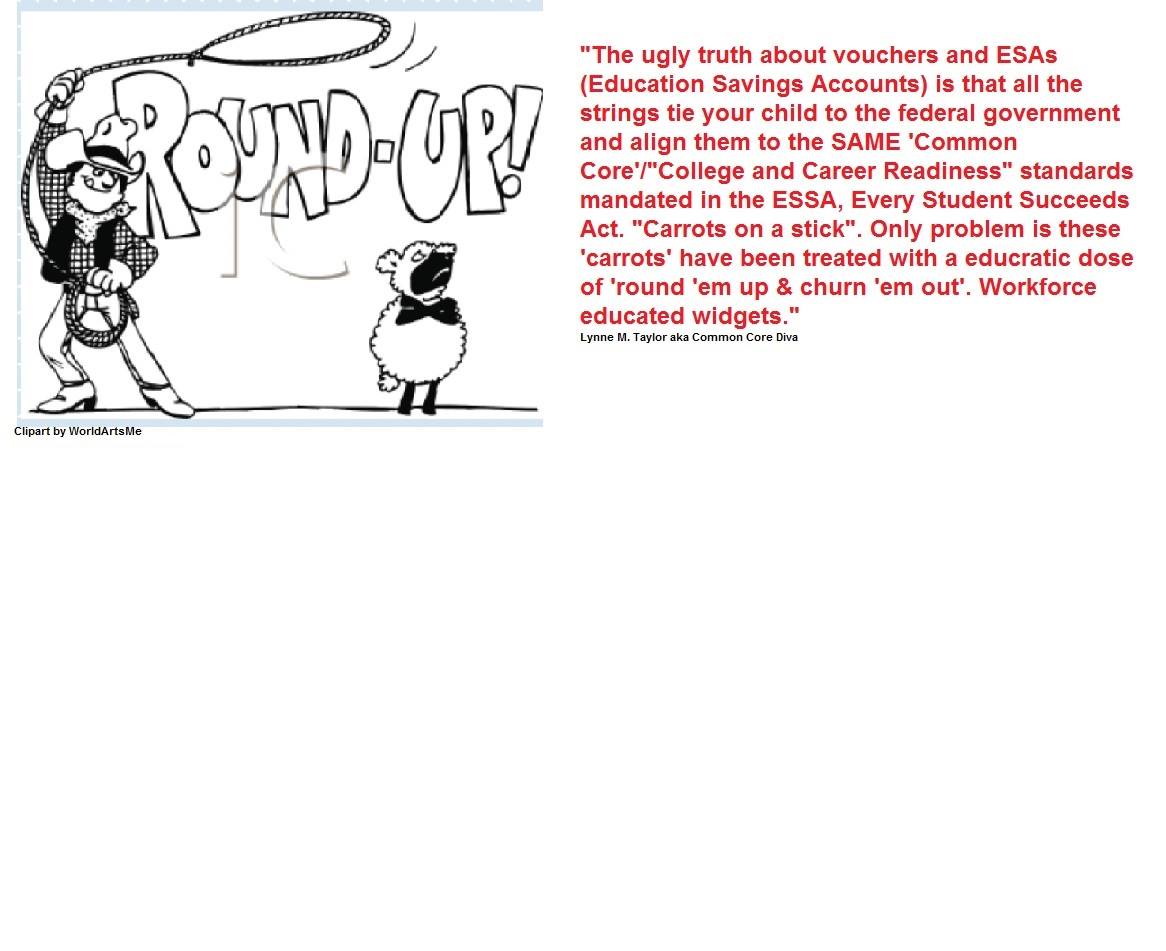 Warriors, truth be told, 'paying for success' in ANYTHING, here in, the US isn't new. But it IS rooted in several global political 'isms' which are anti American.
According to this website, PfS is a great way to 'measure outcomes'. It also says that here in the US, the first PfS was in 2012. If you look at the makeup of the PfS in the ESSA law, you'll see that it is Sen. Hatch's example.
**Remember, Warriors, any time you see the federal government, education, and 'outcomes', it is THEIR goals and mandated targets you are to measure up to, NOT your own personal best.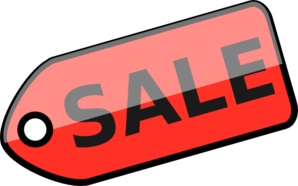 Warriors, this is exactly how the CCSS Machine grinds on. The only 'measured outcome' the PfS or RBFs care about is simply this: are you workforce ready to have a job to boost the economy. This is exactly WHY the language of page 17 is SO important.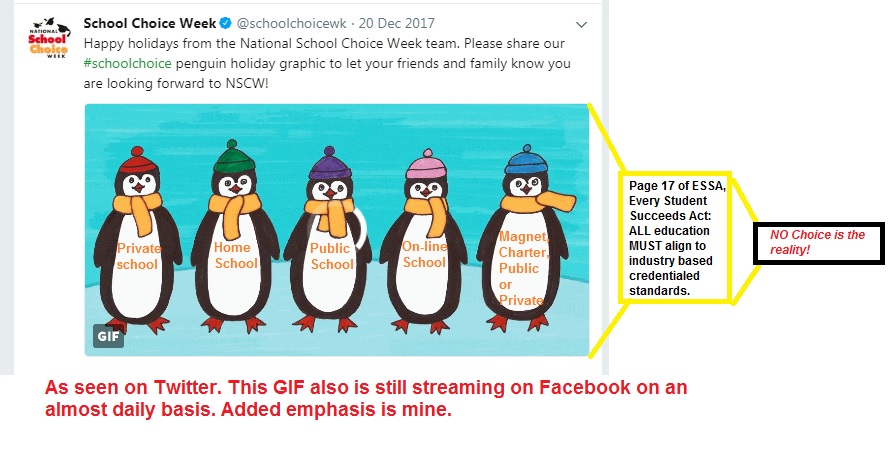 Those 'industry based standards' are from WIOA, the Workforce Innovation and Opportunity Act, NOT an education law!
Warriors, we're being set up to be nothing more than a society run worker!
Look at this emphasized screen shot: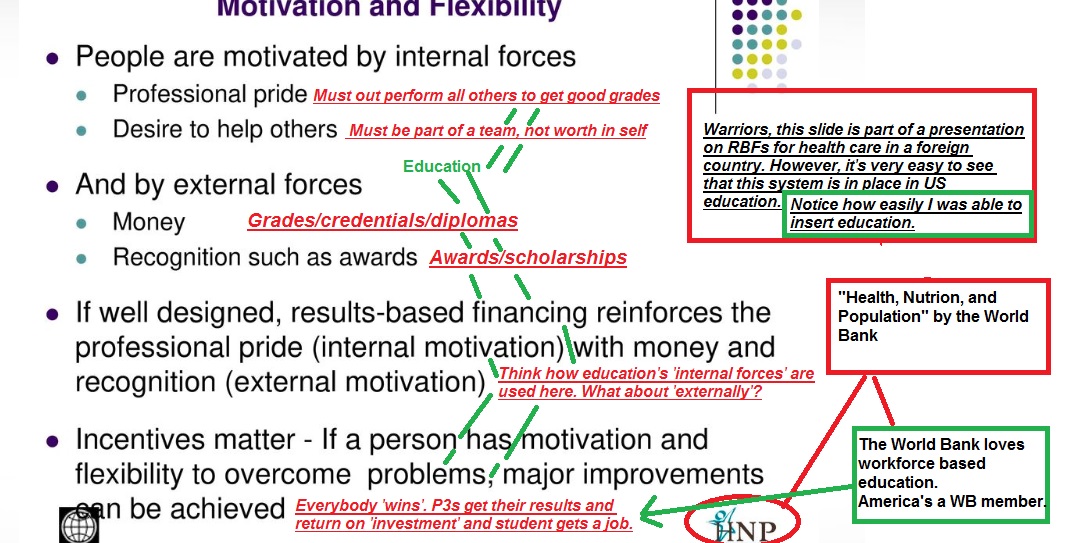 Warriors, it's super easy to see that this isn't about people's best interests in health care as it is about the economy being well 'fed'.
Same with education! Here's another visual from the same slide presentation. Imagine instead of health care,you see education.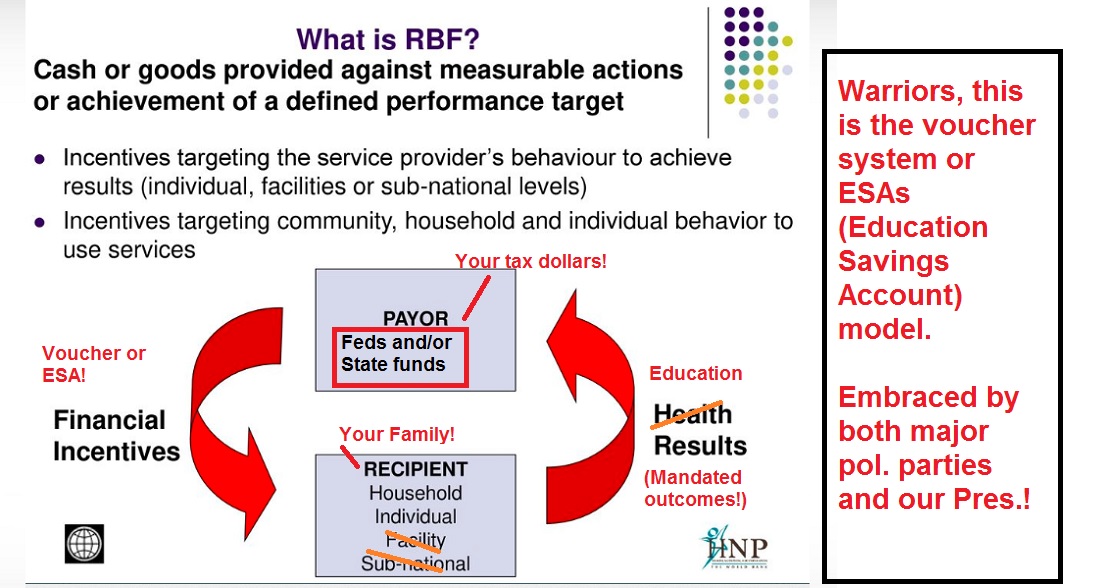 If you'd like to see the entire slide presentation, that link is here.
The RBFs, World Bank, And, Education:
Warriors, I found RBFs by a tip from a fellow Warrior who's concerned with the overreaches in ruining our children's lives. This Warrior found a group called IREX ( a global development and education organization. IREX is tied to the U.S. State Department's USAID. As you know, I've tied USAID to the UN (United Nations) and the CCSS Machine many times.
What connects IREX and USAID? The World Bank.
***We'll look at IREX in a bit, first, let's see what else the World Bank has to offer us on RBFs and education.***
Remember, results based financing is mainly concerned with the investor's bottom line, not your individual results. Why would this be most upsetting to us as parents, taxpayers, and teachers? Because it doesn't respect the student's differences in learning! All measured outcomes are the same, according to ESSA! Refer back to page 17 and the penguins above!
The ONLY measured outcome the CCSS Machine (thereby the federal government, too) will accept is College/Career Ready;  aka Common Core State Standards; aka CTE (Career Tech Education) for workforce ready drones.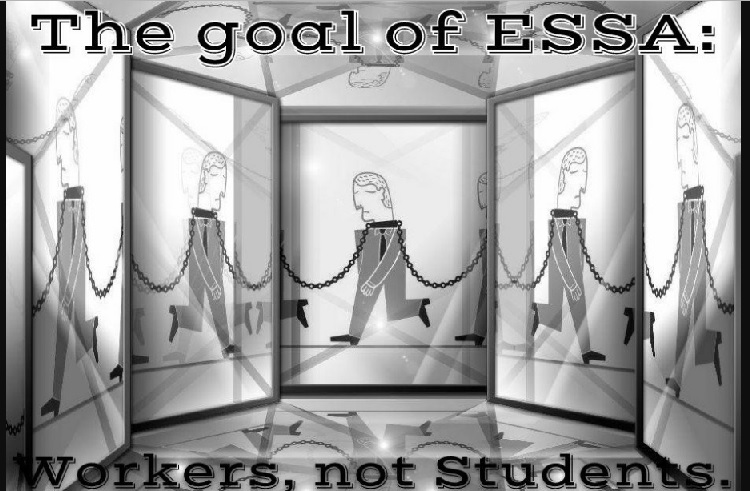 Think of it this way, Warriors, "results based financing" is a lot like the old ad slogans where you heard 'results may vary'.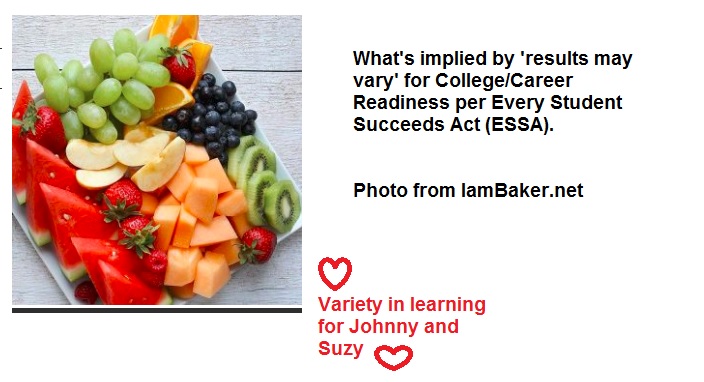 You knew once you heard this that what you ended up with may or may NOT be like everyone else's results.
Warriors, what ESSA's variety is, in reality, is 'results will NOT vary':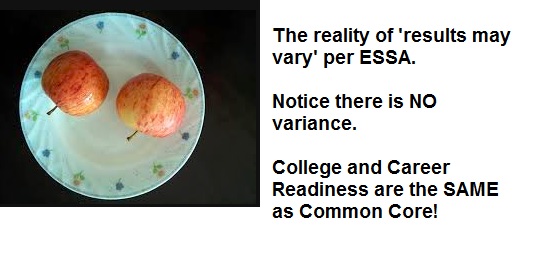 Why is there no 'variety' for Johnny and Suzy in THIS photo? All education MUST be the same. This means all curriculum, learning, teaching, resources, tests, related activities, and, on and on.
So, in this example those RBF investors are putting all their fruit into ONE basket!

This, my Warrior friends, is EXACTLY what the World Bank is encouraging!!!
Talk of variety (personalized learning) is muttered, but it's absolutely a smokescreen. Don't let your child become some corporation's bottom line profit!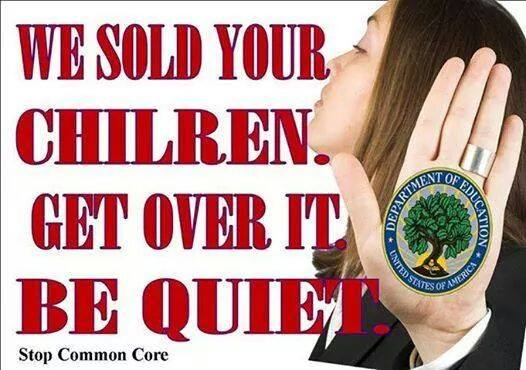 IREX's RBF In Education:
So, Warriors, since the World Bank is shoving RBFs in education in all corners of the world, what is IREX doing to support the WB and does it tie to the CCSS Machine?
First, IREX is short for International Research and Exchanges Board. From my 2018 article on IREX, look at their globalization plans for classrooms: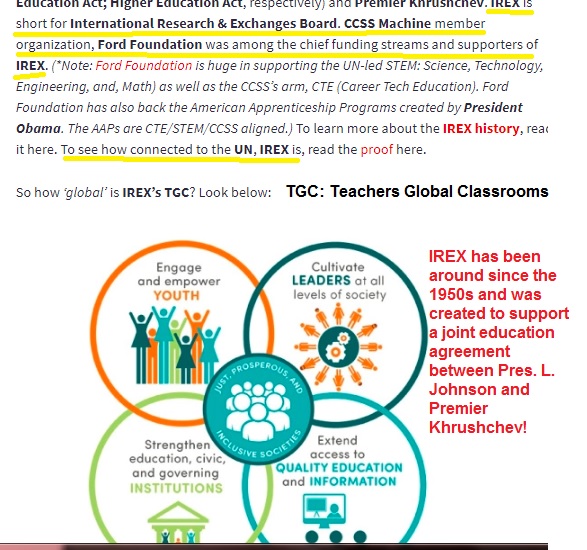 From the IREX 2018 Annual Report, their example of RBFs will strike very close to home, here in the US: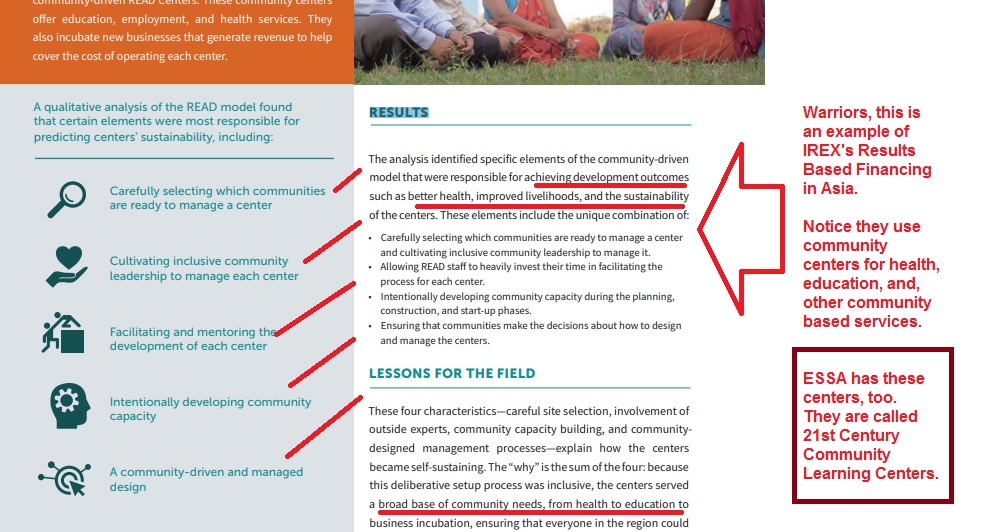 To access the Annual Report, go here.
ESSA's mandate for 21st Century Community Learning Centers was featured in this article from my archives.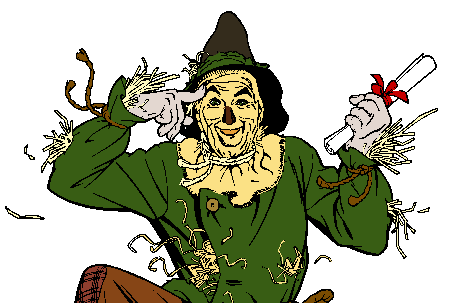 Related:
From 1974 a 215 page US/USSR report on exchanges in education and the economy.
IREX's full list of donors (many are very easy to spot as CCSS Machine members).
Economic hoops States have to jump through to uphold the ESSA mandate for 21st Century Community Learning Centers (as the example from NC showed).
Months before ESSA was made into a federal law, the original intent for 21st Century Community Learning Centers. This fits right in with not only the RBFs, but big tech/big data, too.
Closing:
Remember, Warriors, 21st Century Learning Centers and Results Based Financing are not simply reserved for public education. They were created for public conformity.
We'd do well to become non-conformists as soon as possible. That way we can make RBFs stand for Really Bad Fiasco which We the People laid to rest.