Anti Fed Ed Warriors, I do believe our current Congress has reached an all-time low with the pair of federal derived education bills, S 1421 and HR 3828.
Both are titled the Patsy T. Mink Gender Equity in Education Act. Both claim the purpose of the legislation is to protect citizens from sexual inequality. But, what if, hidden in plain sight of these 2 bills is an agenda for aligned education? The savior for protecting us? STEM (as in Science, Technology, Engineering, and, Math)!!
Personal note: I am in no way advocating sexual inequality nor do I promote sexual harassment. However, if we are to have important legislation protecting our citizens could we POSSIBLY leave the UN's (and CCSS Machine's) STEM out of it?!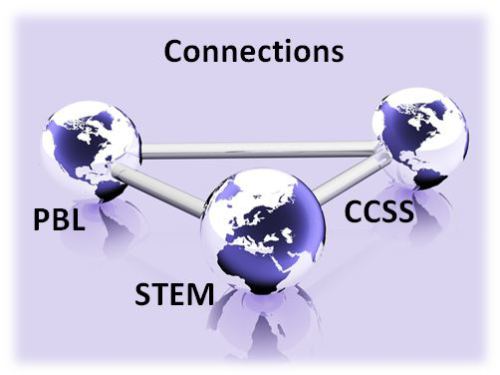 The Legislation:
S 1421's link 
HR 3828's link
(*Note: The Senate's version was introduced in June 2017; the House's in Sept. 2017. Both are in their respective Education and Labor Committees.)
The Lady:
Warriors, if you are not sure who Patsy T. Mink was, she was a very important leader from HI. She is basically the mother of Title 9. When Title 9 was much younger, it was created so that women and girls would have equal access to sports.
It's only been in recent years that Title 9 has been reworded to NOW cover anyone who feels sexually left out of education.
Mrs. Mink was also key in President Johnson's Great Society legislative campaign. She served twice on the U.S. House's Education and Workforce Committee, helped begin Head Start and, so much more. (*Note: it was President Johnson who 'gave' us the original ESEA (Elementary and Secondary Education Act) now ESSA (Every Student Succeeds Act)
Sadly, though, Warriors, Head Start has been CCSS aligned for a while. The Education and Workforce Committee is a 'lock, stock, and, barrel' member of the CCSS Machine.
As far as the 'Great Society', we see those ties are being used for much of the social justice movement, also a key part of the CCSS Machine AND UN's SDGs (United Nations Sustainable Development Goals) agenda. STEM, is a direct product to help drive education to these social justice ends.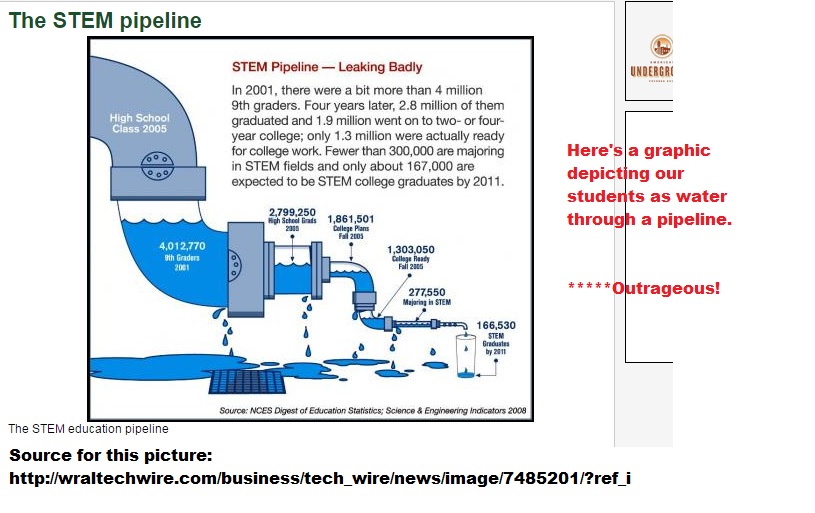 The Language:
Warriors, the entire purpose of these twin Bills is this:
"To support educational entities in fully implementing title IX and reducing
and preventing sex discrimination in all areas of education."
Sadly, it takes 24 pages to explain what the 'support' means.

On Page 2 of the Senate's Bill version, you'll see the National Women's Law Center is mentioned. NWLC has helped former President Obama's data mining pay scale initiative to get off the ground. They've also helped wage a major educational disparities campaign (again with the work and support of the White House).
The NWLC also has successfully forced in-depth and precisely detailed 'student data rape' to continue. Why? The more details the more we can level the playing field.
If the NWLC would look at the massive data mining in this way (as many of those of us in the War Vs the Core) they may realize just how serious accessing private student information is.
Did you know the NWLC also was key in getting Early Head Start and Head Start funds in ESSA? Also, those community development block grants which will fund the 21st Century Community Learning Centers, Promise Neighborhoods, and, more?
These were all also mandated in ESSA.
The last NWLC item we Warriors need to know is that they are funded by some of the biggest CCSS Machine members. The truth can be seen beginning on Page 18 of their last Annual Report.
On Page 3 of S 1421, another group is mentioned: The American Association of University Women. According to AAUW's last Annual Report,  they regularly fund STEM programs at local levels! From their website, you can find CCSS Machine corporate partners.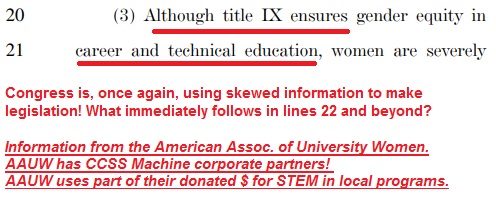 Warriors, how many times do we have to find out that our Congress is listening to the big bucks, not the everyday citizens?! 
While S 1421 and HR 3828 are exact copies, what can we see embedded from the House's copy?
Page 3 "STEM Pipeline" used to describe the workforce aligned shift. (Scroll back up to what this really means)
Page 4, NSF (National Science Foundation), again more CCSS Machine/UN endorsed agenda skewing the truth.
Page 4, The Gay Lesbian Straight Education Network's Report information is used as justification. The GLSEN is also heavily back by key CCSS Machine member groups (for example: Wells Fargo, the Walt Disney Company, Target, and, many others)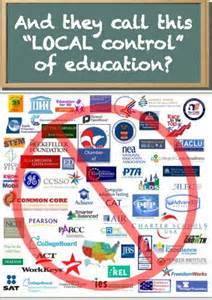 More Fed Ed Power:
Warriors, the Equity Act being considered in DC hasn't seen much action that We the People have been made aware of, but, before we assume this type of action will go away, we need to consider that any of the DC bills I've been studying could be rolled out anytime now..or, in the future. We've seen it happen way too many times in the past.
We also need to consider that embedded in BOTH bills is room for more federal funding to dictate what happens at State and local levels in education; that the Dept of Education will expand to ensure 'equity' is achieved. This will show up in anti-bullying, 'safe schools', and other 'wrap around' services. Every single one of these were mandated in ESSA using Title 1 funds. However, other Title funds would now be COMBINED to align learning to, not an equity-like level, but to a 'one-way-to-learn-so-you-can-earn system'.
Related:
Back in 2016, I revealed to you the Gender Intelligence going on in education. It's tied to Pearson Publishing, the Clinton Global Initiative, the STEM of the UN, and, more! (*Note: Mrs. Mink was also a part of President Clinton's team.)
Closing:

Warriors, these tactics are directly taken from the UN-inspired SDG Toolkit created in the US back in the early 2000s. I've shared this Toolkit many times.
We need to understand that S 1241 and HR 3828 use 'equity'. Both use 'equality'. We've seen how the two are NOT the same, do not mean the same, and, should not be interchangeably used! Yet, bill after bill from the federal level continues to use double speak.
If you want to know WHY there's an especially great level of misinformation with 'equity' and 'equality'? My 2014 article will give you a fantastic place to look. (*Note: just in case the link embedded in that archive doesn't work, here it is again.)