Anti Fed Ed Warriors, as the 2020 election season is gearing up in hype, know that one of the main issues will NOT be education. What's grabbing the attention of most Americans? Data. However, data comes in several forms and most definitely shows up in education!
If you missed my 5 part series on the stances of all the Presidential candidates (Rs and Ds), I urge you to take the time to read through the articles. You'll see the technology and innovation platforms (all are 'code' for data mining).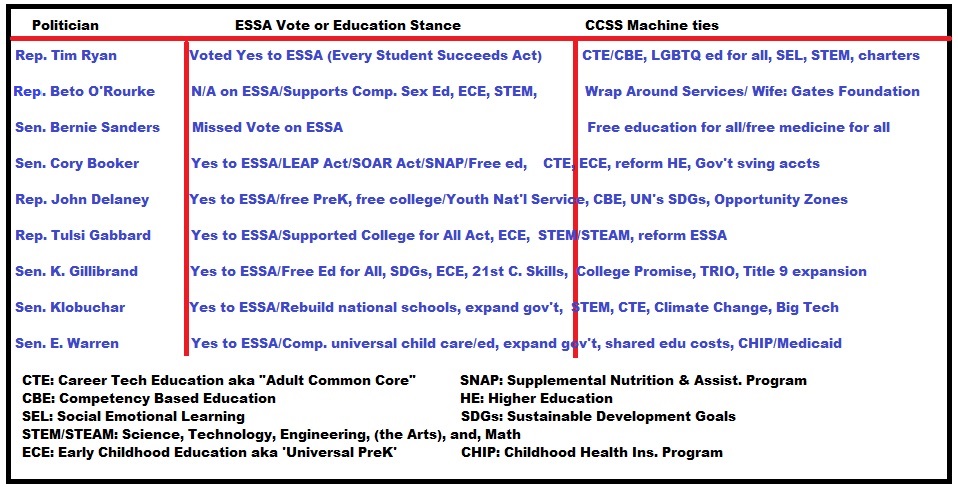 (That's the current federal level candidates, excluding the President. His stances are in Part 3's article.)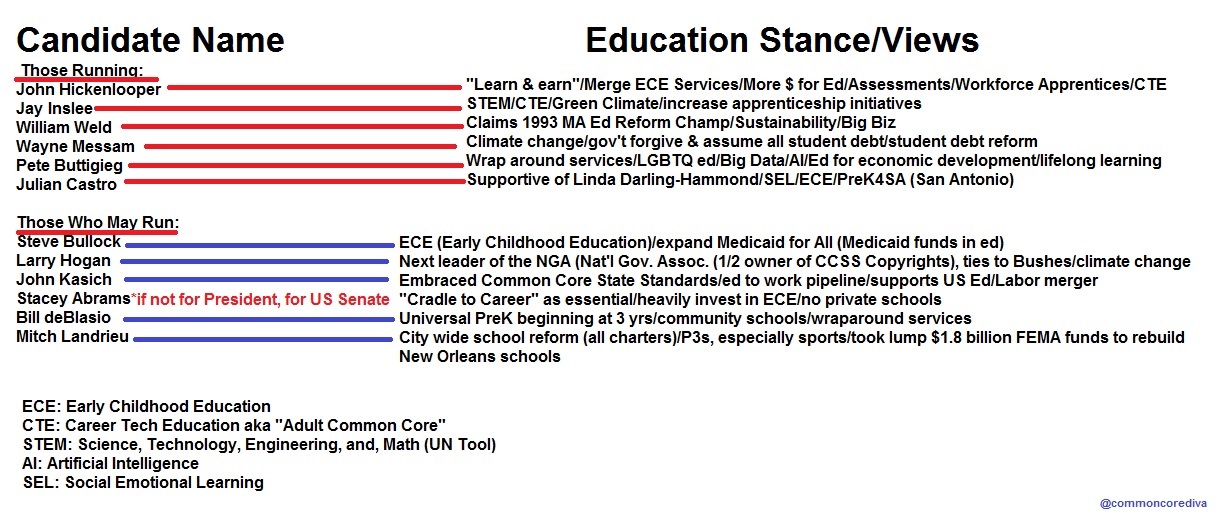 (That's the State and Local level candidates)
Not ONE candidate, even the current President, is backing off data collection (aka: student data rape).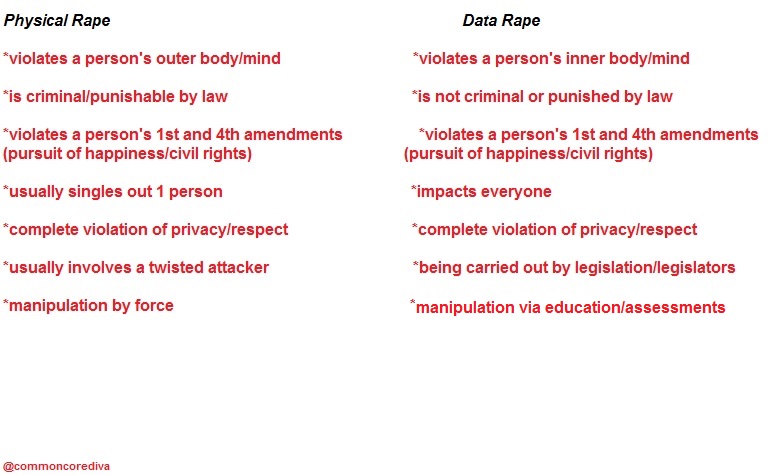 What's noteworthy is the data rape doesn't stop at the school, it is meant for EVERY American! That's why the passage of FEPA was so vital. (FEPA is short for "Foundations of Evidence-based Policy-making Act"). I've written on FEPA several times, as have other Anti CCSS Warriors. There are other activists from the genres of American liberties, American finance, etc. who have also written about the connections FEPA has to our economy.
Many other Anti Fed Ed Warriors, have focused on the trails between money all everything we do on-line to create social credit. The social data mining helps speed this type of profiling right along.
What's worse, is the 2020 candidates are riding the coattails of the global data marketing system. After all, that exactly where all this data is ending up.
But WHERE, Warriors, does the social data mining/data rape begin? How about our own back yards.
As, I often do, I'll be showing you what I have found near me, in NC (where I live). I hope it spurs you to action to looking in your State for where the social data tracking trail is being inserted.
Big Data Just Down The Road:
Warriors, if you didn't know it, I live in an area of NC where NASCAR racing is 'king'. So much so, that Mooresville (where I live) is also known as "Race City USA".  Mooresville is just north of Charlotte. One of the biggest data and banking hubs in the nation.
Those of us who live here know that several large buildings sit empty as former headquarters of this team or owner, or another one. We've used to seeing new logos go up as old ones come down.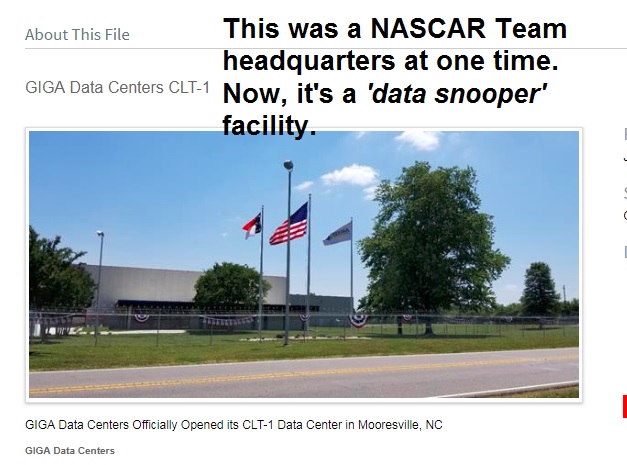 However, when a former racing car facility is re-invented as a mega data center, that's a whole other issue. I can tell you that I've driven by the 'new' facility. The entire building and land is surrounded by a tall fence with razor wire in curled ribbons on the top. It's a bit ironic, Warriors. Howso? When you consider the massive amounts of personal and private data being harvested (unconstitutionally), they have complete access to you, but you are to be kept out by all means.
Here's the link to the local 'breaking' news from late June.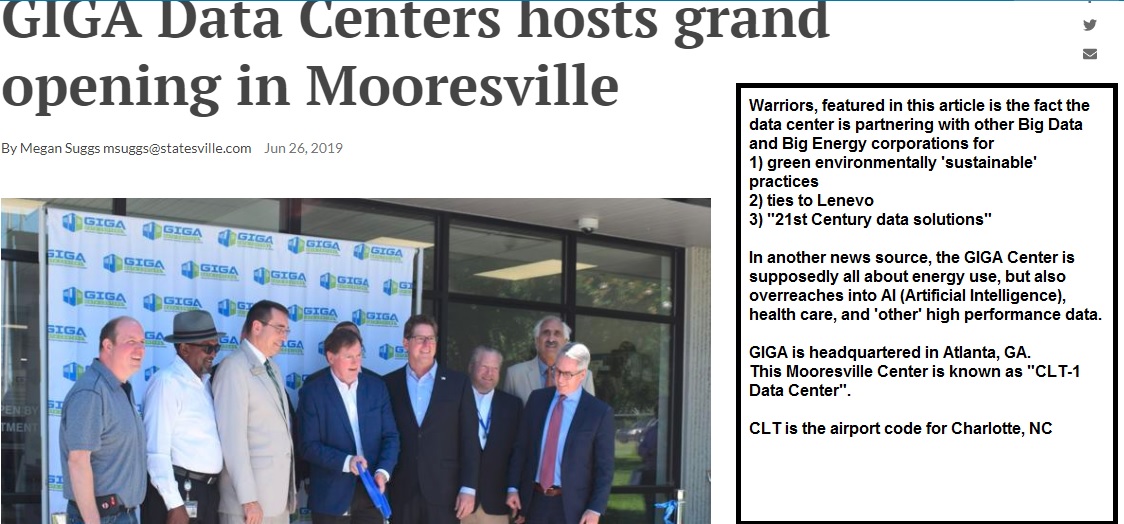 A few years ago, President Obama made local and national headlines by coming to Mooresville to trot out the (then) latest and greatest student data mining system. (Project RED) was the name. Supposedly streamlined data collection to help students become more accomplished was the hype. (*Note: the article I embedded is from 2016 and will tie ESSA, Every Student Succeeds Act to the increases in data collection.)
As Warriors, we know now that the data mining is so NOT about accomplishments, but cradle to grave tracking for workforce aligned education. While it's true NC has done everything in its power to beef up technology in the classrooms, NC is hardly the sole State where this is happening. We'll see the efforts grow, Warriors.
GIGA and Lenovo; Education Related?
Warriors, I can tell you that Levono is a Hong Kong global corporation with a US based headquarters in Raleigh, NC (About 3 hours east of Mooresville). IBM has a 'historic alliance' with Lenovo. But, can we tie GIGA and Lenovo together?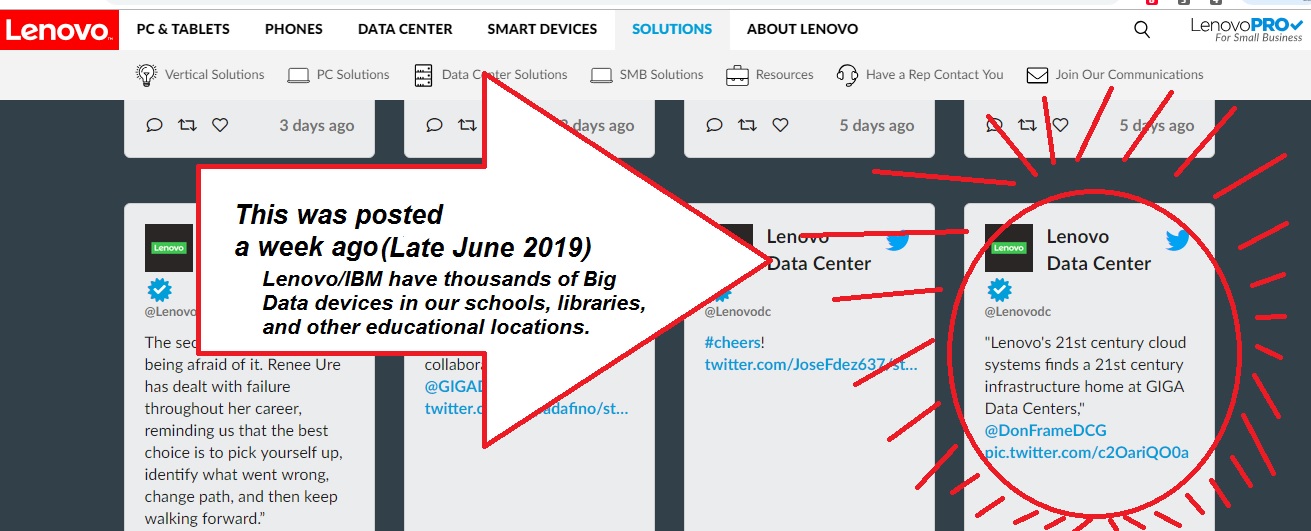 Yes, Warriors, we can! (Source)
IBM is also a UN (United Nations) Partner for the Sustainable Development Goals (SDG #4 is Quality education for all).
Related Resources:
1) Project RED is alive and is in continual data raping increase. If you want to see the latest, go here. (*Note: you'll see the website isOne-to-One Institute. Be sure to look at the 21st Century 'learning', the tools for States to implement data at every turn and more. One-to-One is a international non-profit group. One of the Board members is from KnowledgeWorks, KW. KW is a known 'cradle to grave' digital community aligning group very much in the belly of the CCSS Machine. Their 'cradle to career' cities are spread all across the US. In NC, you can find one KW community in Winston-Salem. Also considered a big hub in NC. You can also see Winston-Salem in connection to the current NC Superintendent and his CCSS Machine tieshere. )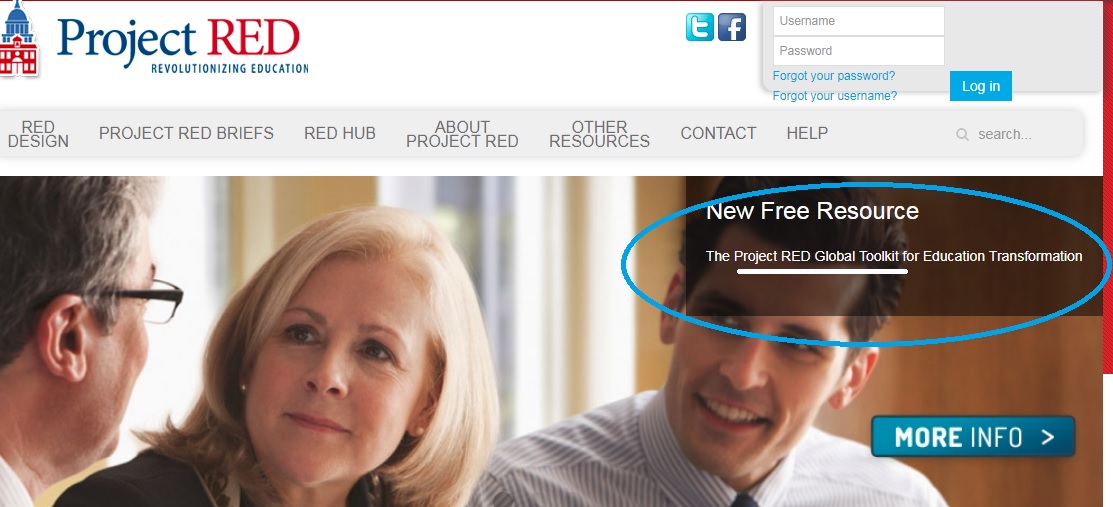 2) To see the Project RED 'global toolkit' Chapter 2, go here. For Chapter 5, go here.
3) The Leadership Team of GIGA is full of CCSS Machine group members (and their ties to Big Data). For example the President and CEO of GIGA also founded DCBlox (cloud based data storage is among their claims to fame).
4) From HPC Newswire, the GIGA/Mooresville News revealed a Cloud based 'Event' held earlier this year. (*Note: use the 'event' link and look at the right hand side to see the upcoming Cloud based Events to be held. Of special interest is the DC based one on infrastructure changes. Changing data mining infrastructure plays right into the ESSA , Every Student Succeeds Act data mining mandates, as well as HIPAA's, FERPA's, and FEPA's.)
5) From what I could find, on-line, GIGA has been around since the 1990s and was founded by a man named Gartner. He then sold GIGA to Forrest Research (2003). I also found a GIGA pdf document from 2018, where Gartner is still active in Big Data. (*Note: when you access the Forrest website, you will not see 'education' as one of the sectors served, but you will see government and health insurance. Both are tied to education, as we know.)
6) Also in the Charlotte area, is the Charlotte Urban Institute. CUI is partnering with Big Government and Big Data to manipulate education via community services. You can find the CUI among the partners of the ISC, Institute for Social Capital.
(*Note: manipulation of entire communities in the name of education is spread throughout ESSA, Every Student Succeeds Act. Mostly, through data tracking.) UNC-Charlotte also has a Model UN Club. (*Note: Model UN Clubs are in all educational choices and age levels.)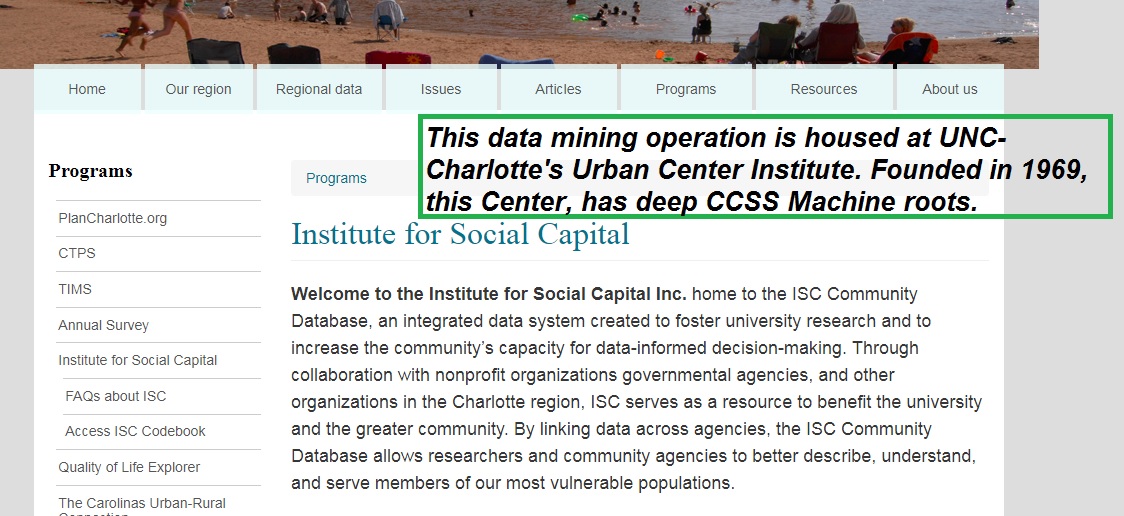 (Source)
Closing:

Warriors, I'll ask again, do you know what's in your backyard about Big Data? As you can see, it isn't hiding. It IS being used to control so much of our lives. Will we wait until in controls US 24/7 before we stop it?!