For today's "Would You Believe It" Wednesday post, I'm updating my original article from Sept. 2014 that delved into Common Core Standards via Amplify…and a few others.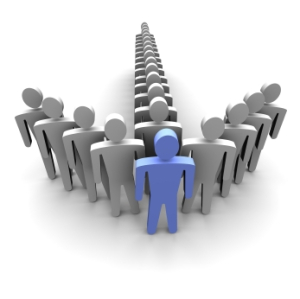 Here's the link to the original post: https://www.commoncorediva.com/2014/09/10/will-this-be-delivery-or-dine-in/
As I did yesterday, I'll only be using excerpts from the original and contrast them with what's happened since then. I encourage to access the link above and read the article in its entirety, as it has useful links, facts, and a 'guest check' you have to see.
First up, order up!
"Just announced yesterday via an email I received, Amplify now offers Common Core Standard aligned lessons, assessments on the go! Yes, as in, on your mobile device. In other words, 'delivery'. Just 'order' what you want to learn & Boom..instant delivery..minus tipping your delivery driver."
Changes to the 'order'? Let's see. Of course, when I first wrote this is was mid-September, so it can't be 'yesterday' anymore.
There's an article about early childhood assessments that I don't recall seeing the first time around. The article features Amplify partners, Roland H. Good, III, and Ruth Kaminski, who over 30 years developed Dynamic Indicators of Basic Early Literacy Skills (DIBELS). When asked about DIBELS and Common Core for early learners, here's what Good had to say, (author's question is in bold print) "How is DIBELS particularly relevant today in this Common Core world? Whether or not you actually adopt the Common Core, it has a huge impact on the teaching profession. The Common Core resonates with us in how it focuses on being a proficient reader, reading for meaning at an adequate rate (fluently) with a high degree of accuracy. Those three things (meaning, fluency and accuracy) are represented in the DIBELS composite score and measures in a powerful and robust way." When asked about DIBELS popularity in relation to CCSS, here's the response, "We see an awful lot of interest in DIBELS. I don't know if that's because of the Common Core or along with the Common Core, but I'm continuing to see major steps forward in the level of interest and level of adoption, and our mentor network [a network of educators who are certified DIBELS experts, able to train other educators] becomes larger and larger every year." * Note: if you'd like to see the number of assessments Amplify has in store for all ages (K-12th), http://www.amplify.com/assessment
Here's another new feature from Amplify, a short, pro-data use promotion by the Data Quality Campaign:
Who owns Amplify? NewsCorp (which is owned by Rupert Murdock) Nothing appears to have changed on this front, but be sure to read the articles referred to in the original post by noted authors. Then, consider these other writers who've uncovered information about Amplify.
From NC, LadyLiberty1885's article concerning textbooks also reveals how a NC state Statute was created for Amplify's use. (see: http://ladyliberty1885.com/2014/07/20/about-that-textbook-commission/)
From MO, Missouri Education Watchdog 's article featuring not only news about even MORE data for dollars, but also links you to another writer who's written about Amplify (among other data miners). (See: http://missourieducationwatchdog.com/the-wild-west-of-education-and-the-common-core-gold-rush/)
From 2013, Modern Education blog featured Amplify's ties to not only Murdock, but Bill Gates. While the article talks about the now defunct inBloom , the information for Amplify is a nice thing to use in fighting CCSS. (See: http://modeducation.blogspot.com/2013/03/is-bill-gates-data-mining-your-children.html
From the FL Stop Common Core Coalition, their post about the public/private partnership of data mining sensitive student data. (it too mentions inBloom, but remember, Amplify has survived) (See: http://www.flstopcccoalition.org/collection-of-data-and-loss-of-privacy/)
About the Data Quality Campaign:
Well, let's just say that an 'up-to-the-minute' watch is being kept on which state is making strides in the 10 point data collection actions. Each action centers around not just K-12 data collection, but, P20 data (as in Preschool to early college age), Student Data Longitudinal Systems, sharing data for Workforce purposes (yes, there's a Workforce Quality Data Initiative, too. See the links in 'closing'). Below, find a screen shot of what the state I live in has successfully put in place in the scheme of data collection on students. Out of the 10 Actions, NC has completed 7. Shameful.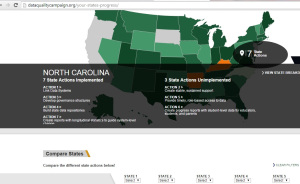 Among the Board member for DQC (Data Quality Campaign) are members of the Education Trust (the member representing this group also serves the Hunt Institute, New Teacher Project, and Carnegie's Education Foundation),  Dutko Worldwide (this member used to work for Gates Foundation Education Policy, federal education policy, state level education policy, as well as served the U.S. Dept of Ed), CCSSO (Council of Chief State School Officers) has a place at the Board table. See these people and others: http://dataqualitycampaign.org/who-we-are/board-of-directors/ I really don't think we need to have a map of how DQC is connected to CCSS at this point, but to be accurate, I am supplying you with a screen shot of their 'action' items (could also be 'agenda' items, in my opinion).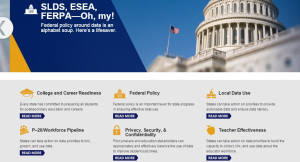 Closing:
Hopefully after reading the original post AND today's, you and your team of anti-CCSS warriors will have a much better idea of where to focus your efforts in regards to student data mining. I'll leave you with the links to the Workforce Quality Data articles from 2014:
1) https://www.commoncorediva.com/2014/10/23/tech-thursday-blast-from-our-workforce-past/
2) https://www.commoncorediva.com/2014/10/28/ftf-tuesday-align-and-mine-part-2/
THESE 2 are extremely important in the fight against federal overreach into our lives via education/our jobs.