Anti Fed Ed Warriors, maybe you've heard of 'anthracnose'. It's a fungus which attacks olives.
Why in the world would I share this with you? Warriors, we've known for a long time the symbol for the UN (United Nations) contains olive branches. In the Bible, olive branches were used as a symbol for peace.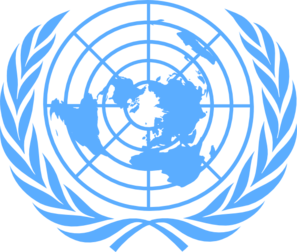 In a twisted manner, the UN has taken that same symbol and used it as a way to promote peace in It's version.
Warriors, if you've followed my blog, you know how many times I've connected the UN to the CCSS Machine as well as how demonic the agenda from the UN is. (*Note: several other Warriors have uncovered much about the UN's agenda showing up in American education, too. One of these Warriors, Alex Newman, is, in my opinion, right up 'there' in knowledge about this. Also, my friend, Tom DeWeese's article about the push for global education in America was one of those 'sparks beneath my feet' moments back in 2009.)
An "Anthrancial" Bill In Congress:
Warriors, if you've not heard of HR 1111 (Department of Peacebuilding Act of 2017), don't feel bad. I'd not heard of it either, until I did a general search on Congress.gov for 'teachers'.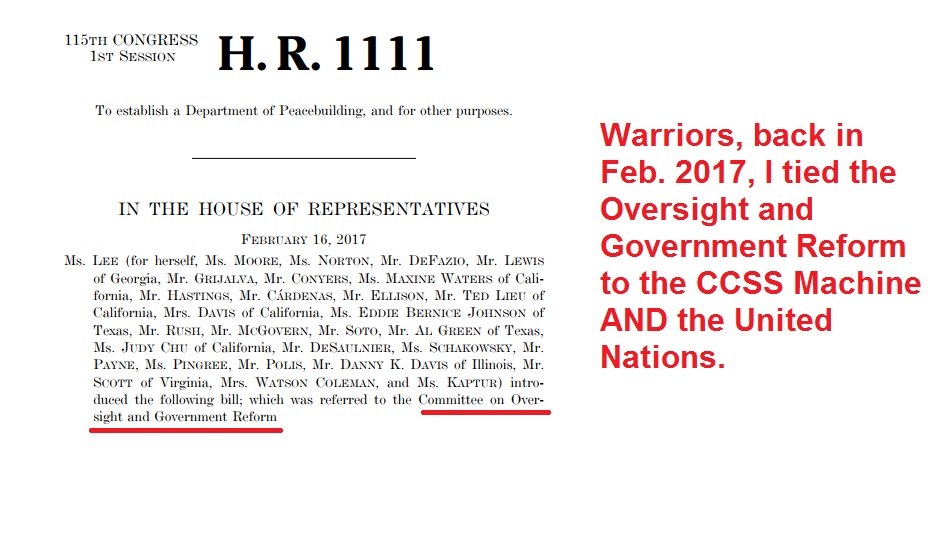 The Feb. 2017 article

How Education Fits into HR 1111:
In this 43 page Bill, 'education' is embedded 34 times. Below is a list of those ties to American classrooms.
Page 2 is part of the index to HR 1111. It mentions peace education training.
Page 6 cites the UN's Action on a Culture of Peace.
Page 11 embeds 'nonviolent conflict resolution' education for schools.
Page 12 ties the peace and tolerance alignment to public education and counseling.
Page 14's lines 14-17 are worth reading and re-reading.
Page 17's lines 15 and following will find you needing to take a moment.
Page 18 peace curriculum for as young as Pre-K students; think (birth to grave).
Page 19 states schools will be nonviolent  zones with peaceful education environment.
Page 20's lines 5 and beyond (look for how grants are involved).
Page 23 is where "Section 104" begins.
Page 24 lays out the peace curriculum parameters.
Page 26 embeds a community wide peace; ties to skilled workforce and peace officers.
Page 28 is where you'll find how the U.S. Dept. of Education ties into all this.
Page 30 mentions 'primary universal education'.
Page 42 will tie all this to the ESEA (Elementary and Secondary Education Act of 1965), which, as we know was updated in ESSA (Every Student Succeeds Act); shows how the SEAs (State Educational Agencies) will be impacted.
 
Finally revealed in HR 1111, Warriors, this new Executive level agency of "Peacebuilding" will have a Secretary. That person will be APPOINTED.
Warriors, HR 1111, hasn't seen any action in months. However, we've seen too many times how a 'sleeping' bill has been not only brought back to life, but fast-tracked to fit the CCSS Machine's agenda.
HR 1111 also cites that the U.S. Dept. of Education would have to work with the US Institute of Peace (USIP). USIP develops curriculum used in all kinds of classrooms. USIP also trains teachers specifically to meet the 'peace keeping' mandates given by Congress. Built into the USIP's peace curriculum is a Conflicts Styles Assessment.
You can access the assessment here. The curriculum also uses a 'Curve of Conflict' for students to see how all the phases interconnect. You can bet the assessment's results will put the students somewhere on this curve.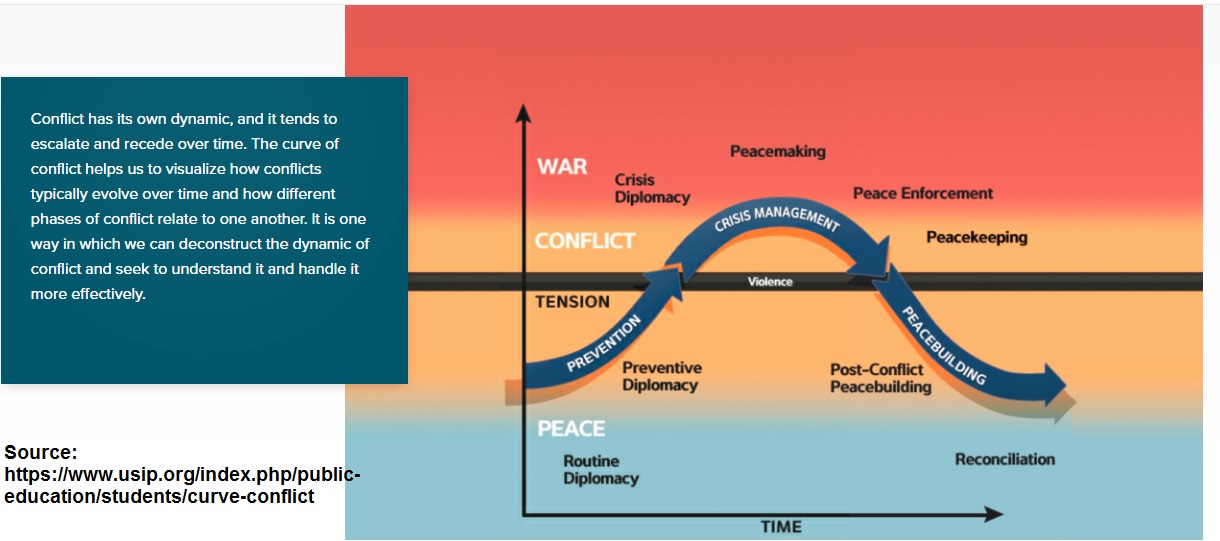 Also woven into the USIP's curriculum is a group called "Kids for Peace". See some of their partners below: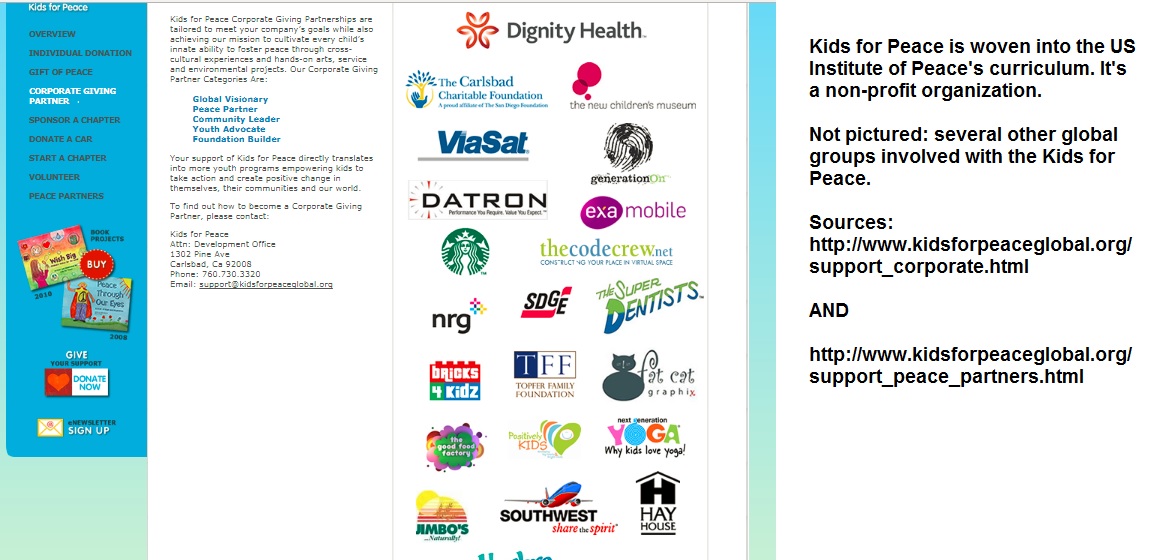 Warriors, does the USIP have a connection to the UN? Absolutely! Below is from the Obama Administration's era: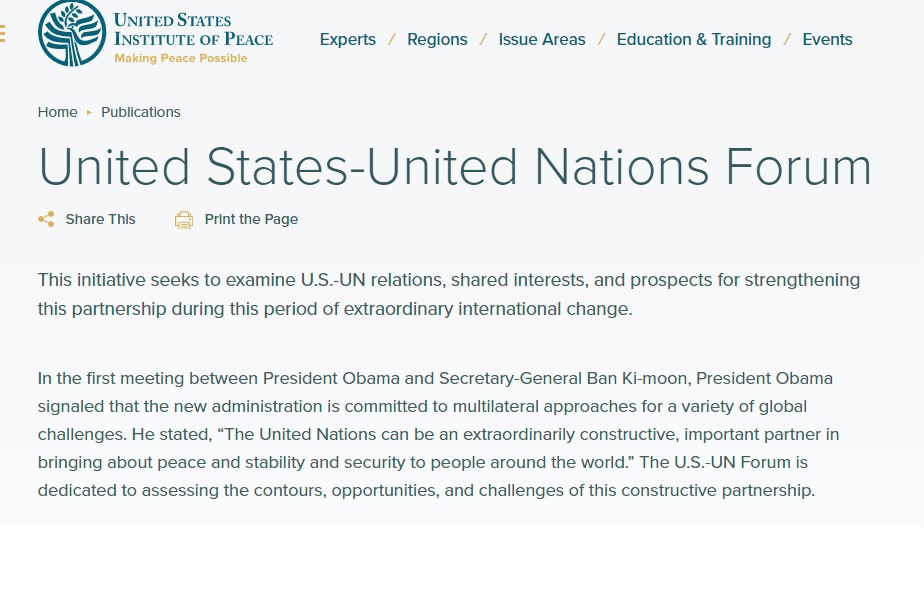 Warriors, President Trump's Administration is also using USIP.
Does USIP support the UN's SDGs? Absolutely. Back in 2015, a meeting to discuss how those Sustainable Development Goals, the US, and, peace could work together. Below, a screen shot of the Goal 16 of the UN's SDGs: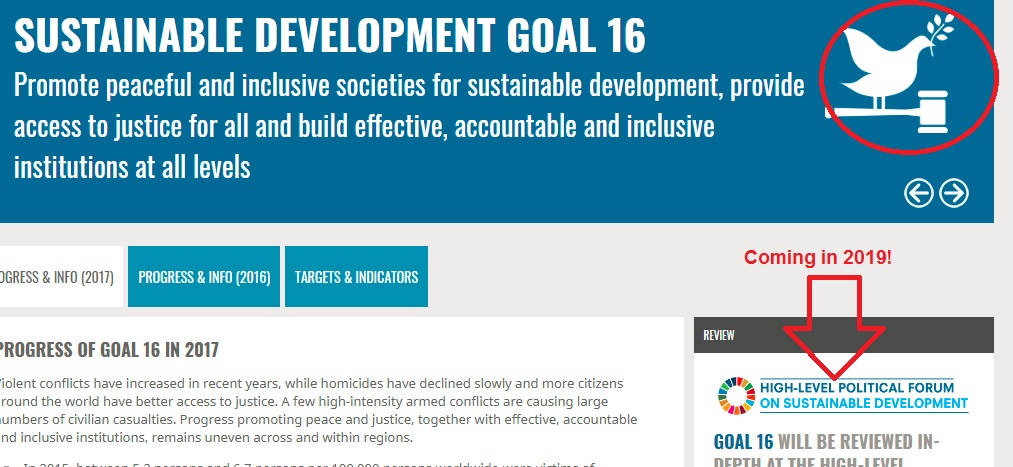 To learn more about all that surrounds SDG #16, visit here. You'll also find more at this location.
Warriors, how do SDG #16 and education (SDG #4) intersect? Listen to this UN Messenger of Peace on financing education.
Look below from an "Unpacking Guide" for the UN's SDG #4.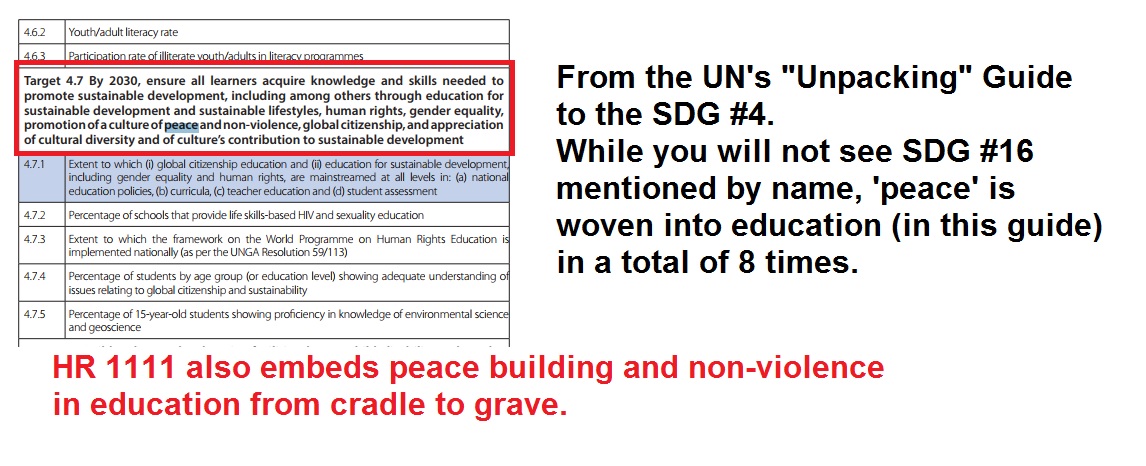 Warriors, if you've not seen all the research I've found connecting the SDGs to the CCSS Machine's overreach in American education, I'm giving you the entire set of evidence to use.
Closing:
Warriors, If you noticed in the first HR 1111 screen shot, you may of noticed Rep. Lee's name. I've not touched on how Rep. Lee (CA) is connected to the UN, but in case you are wondering…


Rep. Lee's got quite a collection of big campaign donors. Apple, Inc. is one of the top ones. Apple, Inc. of course, is a global giant. I wrote back in August 2017, about Apple's connections to global education.
Warriors, I hope you've seen how rotten this 'olive branch bill' (HR 1111) truly is.
I trust you'll use the information I've shared as a way to continue to inform others just how wretched Congress has become when it concerns America's freedoms. I know you'll recognize the illegally based overreaches in education are being continued in bills like this.
Not to mention the expansion of  government by creating a new federal agency at taxpayers' expense without the people's voice involved.