My fellow Anti Fed Ed Warriors, here's the latest agenda filled system behind AP World History.

Warriors, you know I've held nothing back in exposing that ESSA (Every Student Succeeds Act) is impacting (in real time) EVERY school choice.
It absorbed AP (Advanced Placement) courses into the mandates for aligned education. Also, IB  (International Baccalaureate) Schools.
You also know that IB Schools are UN (United Nations) breeding grounds for globalism and collectivism. (*Note: early in my blogging days, this resource filled article.)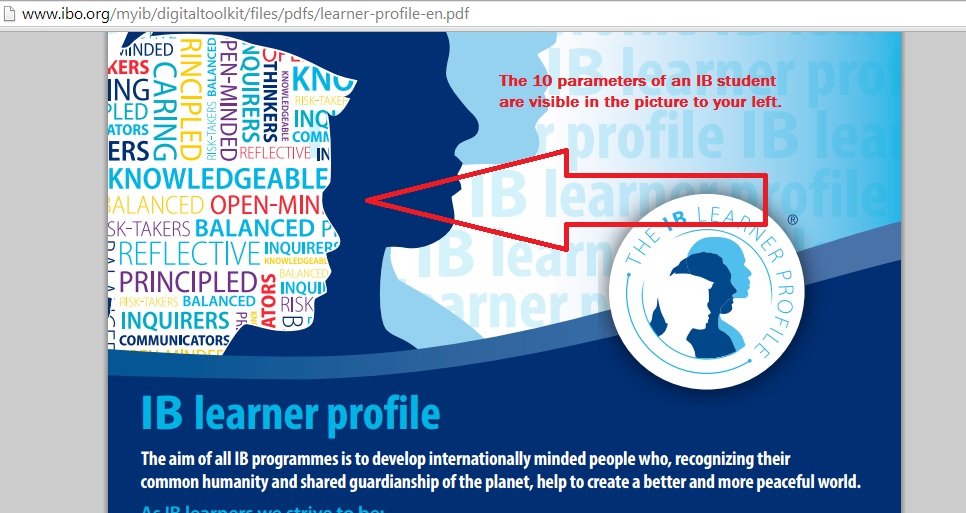 At one time AP courses were truly 'advanced'. At one time the credits and scores your student earned actually meant 'honor'.
However, these courses and tests went the way of the wind when they were aligned to the CCSS Machine.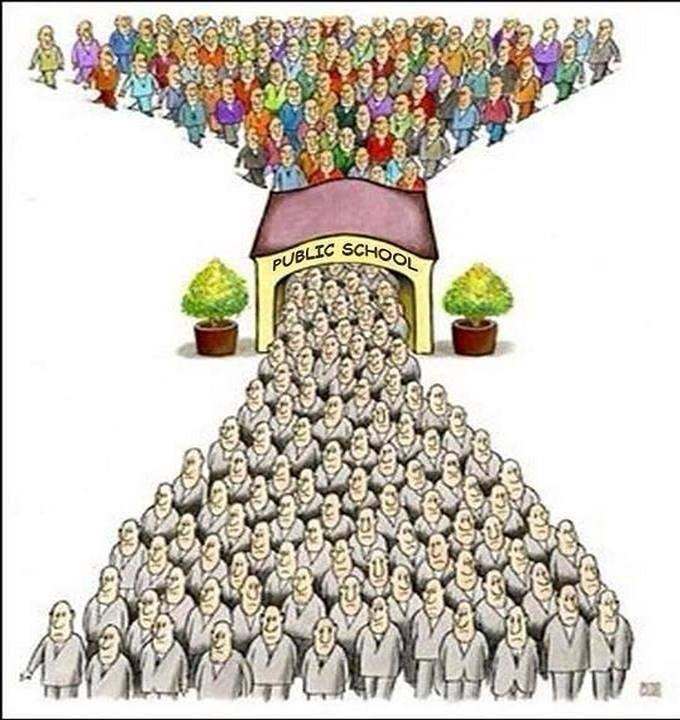 Now, AP Courses are just as empty as the rest of the CCSS aligned (or whatever label your State has re-branded CC to) 'curriculum' and assessments.
I know you've seen the decrease in quality. I've watched it over the past few years. Especially in private and homeschooling. I've also seen how the public schools have used AP as a sort of 'dividing line' among students. Truly sickening.
Where AP and the UN Meet:
Warriors, simply put, World History.
In this teacher led instructional video, she openly tells the students that she'll be away for 2 days attending the UN Model Club Conference. She's leaving them an assignment to watch a documentary and then complete the SPICE chart. What's a SPICE chart?
Look below: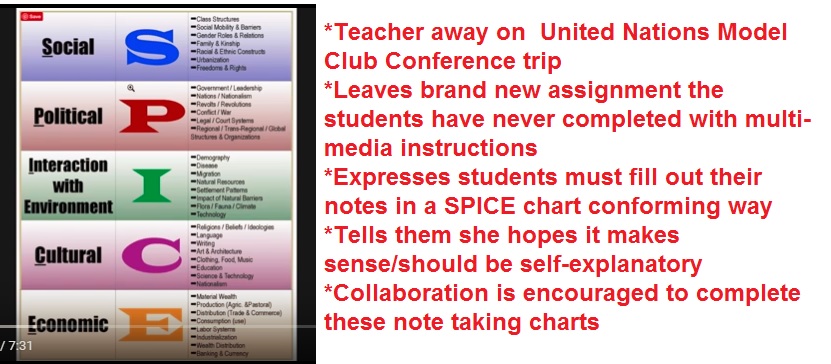 Before I share what each letter stands for, look at the simplicity of this chart: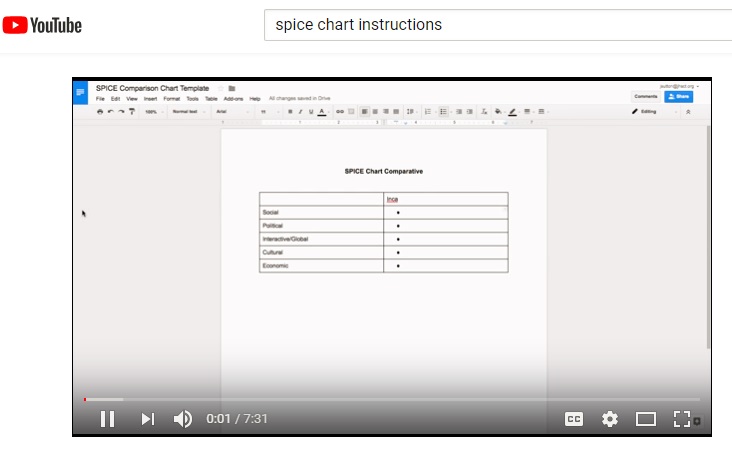 Why all the detail and fuss for such a simple chart? Why not let kids take notes in a way which makes sense to them? If these students are truly 'advanced' shouldn't they be able to figure this out for themselves? And finally, why let the computer guide them?
The Meaning Behind SPICE, Agenda Dressed In Education:
"S" stands for 'Social' and includes class structures, social mobility and barriers, gender roles and relations, family and kinship, racial and ethnic constructs, urbanization, and, freedoms/rights.
"P" stands for 'Political' and includes government and leadership, nations and nationalism, revolts and revolutions, conflict and war, legal and court systems, regional/trans-regional/global, and, structure/organization.
"I" stands for 'Interacting with the Environment' and covers demography, disease, migration, natural resources, settlement patterns, impact of natural barriers, flora/fauna/climate, and technology.
"C" stands for 'Cultural' and covers religions/beliefs/ideologies, language, writing, art/architecture, clothing/food/music, education, science/technology, and nationalism.
"E" stands for 'Economic' and entails material wealth, production (agricultural and pastoral), distribution (trade and commerce), labor systems, industrialization, wealth distribution, and banks/currency.
However, Warriors, look at how this OH teacher's blog highlights each letter of SPICE.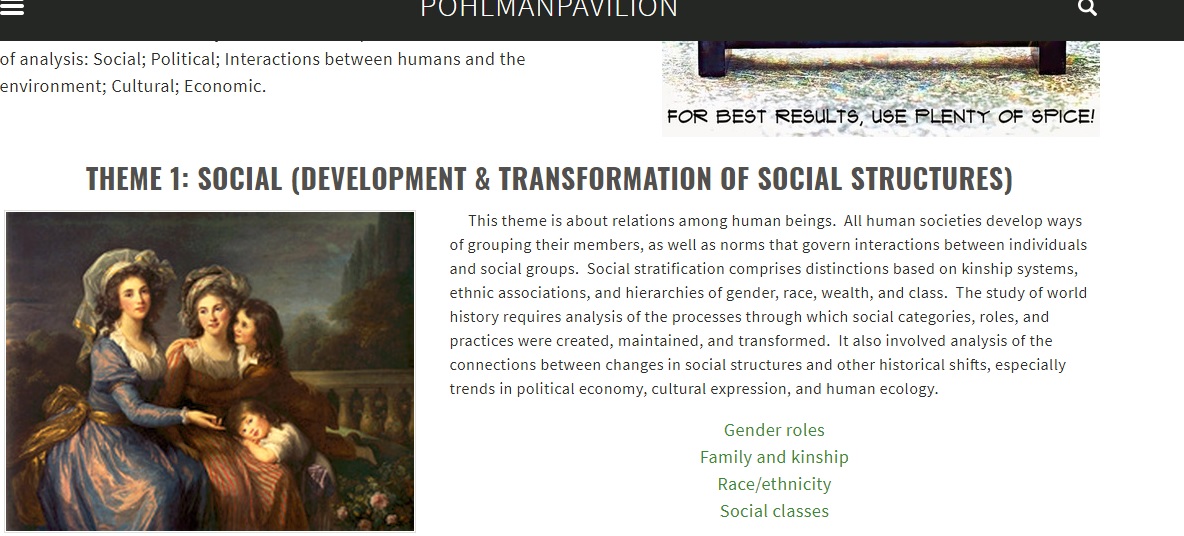 Do you see what he is choosing to put at the top of the list for "Social"? The UN also has a 'gender agenda', its SDG #5. (*Note: SDG is short for Sustainable Development Goal)
To see how the CCSS Machine uses gender as a 'change agent', read this.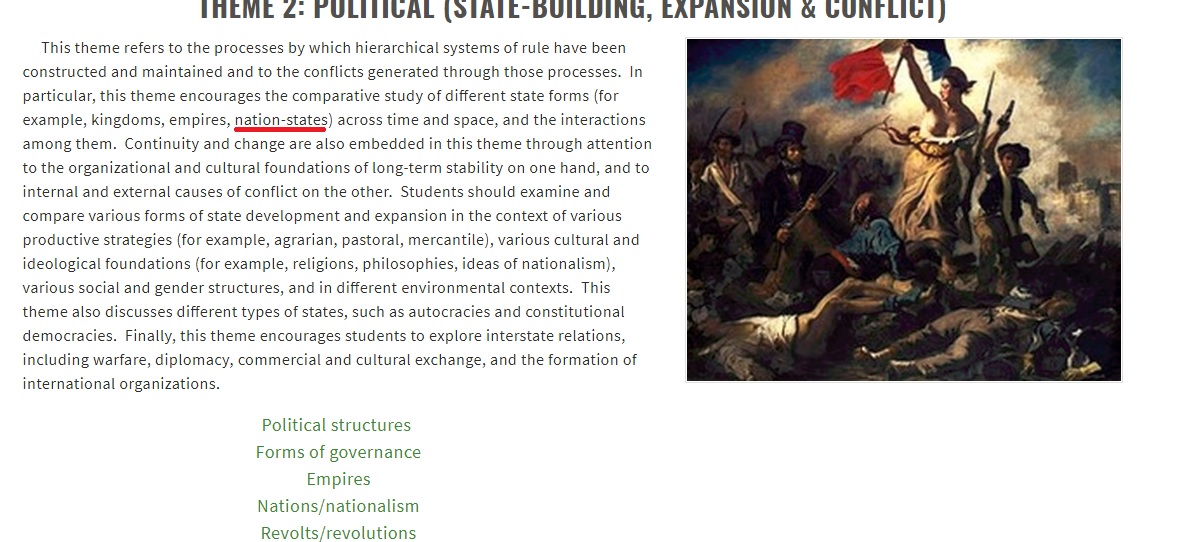 Warriors, the UN actively recognizes America as a 'nation-state' or as a 'member-state'.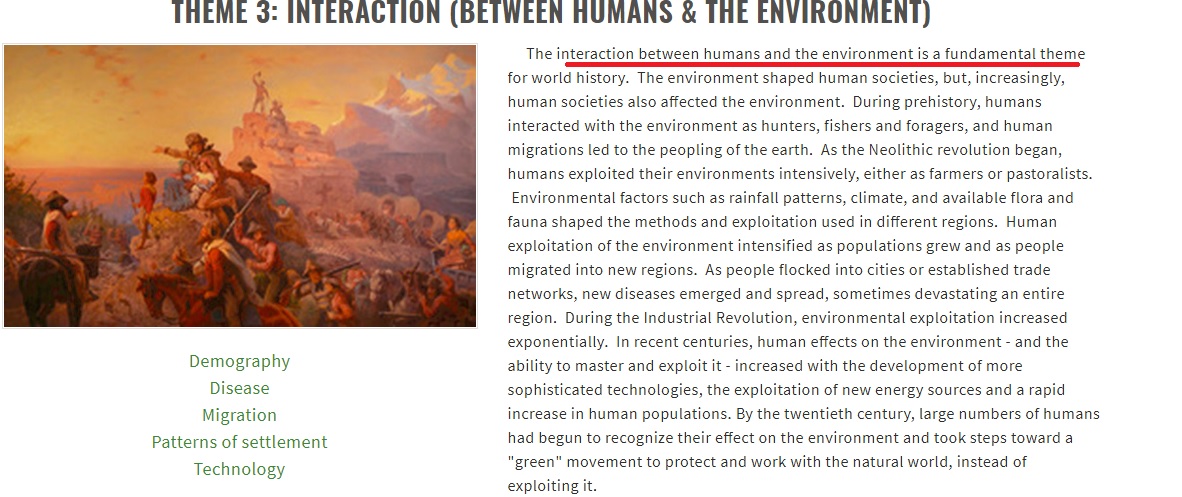 Many of the UN's SDGs center on environment. To the point environment is more important than people.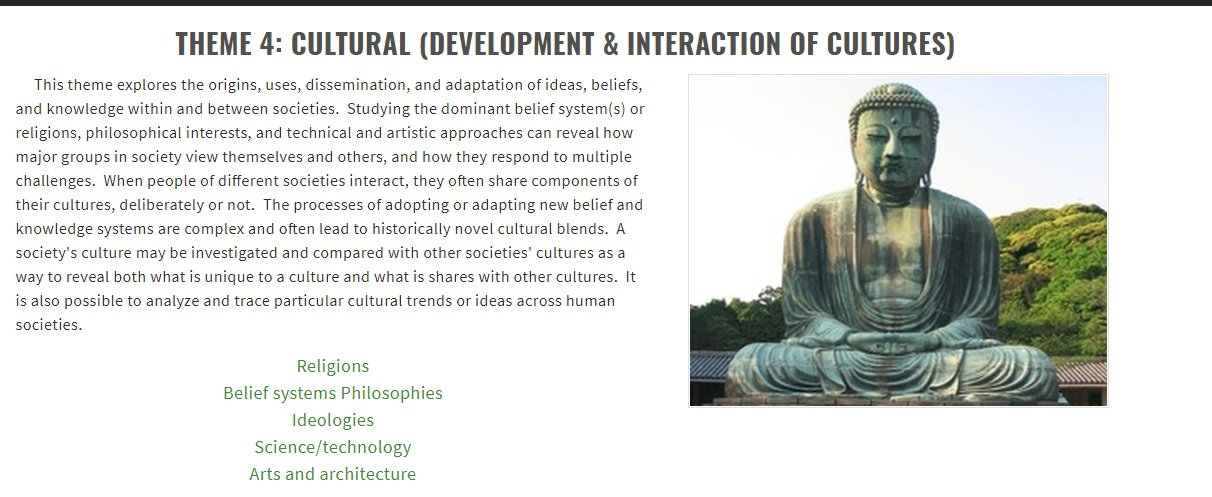 Notice how this theme centers on a dominant belief system? Notice how science and technology are also present? You can trace the science/technology all through STEM (Science, Technology, Engineering, and, Math) and the SDGs. STEM is a tool created by the UN to implement the SDGs.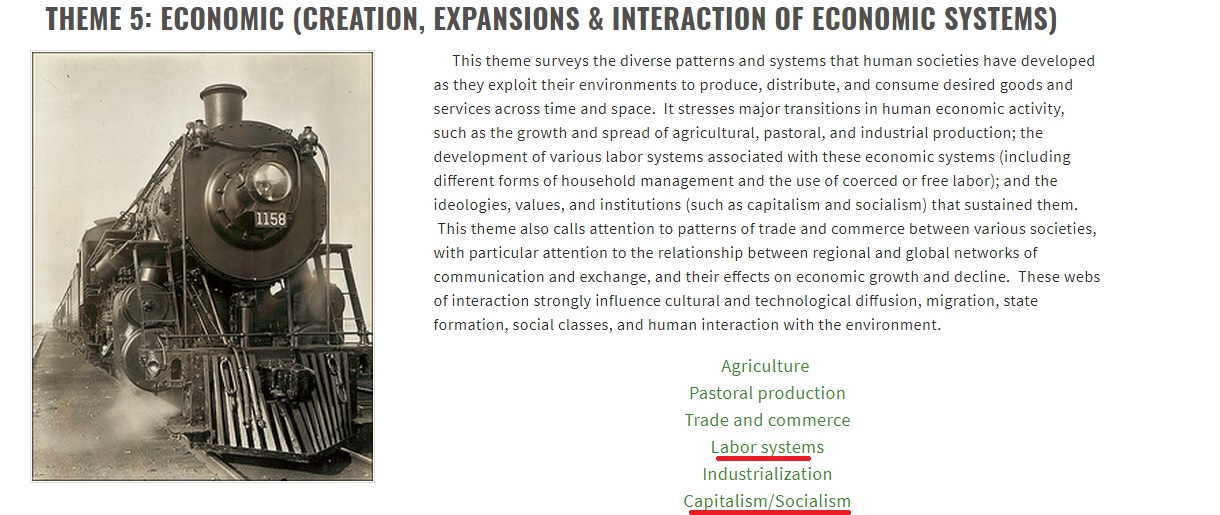 This next SPICE video from You Tube reveals a broader agenda in AP World History.
Flip Learning (where all individual school work is completed at home and all collaborative work is completed in class) is what this one teacher is saying has been proven to be more effective than traditional school work.  Warriors, this is all but eliminating ALL individual work in class.
While that's a wake-up call on its own, it's the teacher's leading the students on how to decipher a picture they are seeing which is even more awakening. Why? She coaches them by telling them when we don't know things we can be uncomfortable about them. However, by using this SPICE system, as they know more the students will feel more comfortable about the world around them. This teacher also guides the students thinking by telling them nothing happens in a vacuum/that everything interconnects.
Warriors, just how does the AP coursework intersect with Model UN Clubs? From 2014, this NC high school used the two to from a 'joint crisis committee'.
Here's another example of how AP is steering kids to see the UN's global continuity and tie it to which of our U.S. Presidents was most supportive. Compare what you read here with the SPICE information. Do you see the connections?!
In 2016, I showed you how the UN Model Clubs were impacting homeschoolers (as do AP courses). Earlier this year, I showed you more about the march for global citizens and gave you more information on education as that 'change agent'.
While McGraw-Hill isn't the copyright owner of AP, it has an entire catalog of AP 'electives'. World History is among them. You'll see how the current AP courses align to C3 (College/Career/Civic Life) as well as NGSS (Next Gen Science Standards). The UN can be found in C3 and NGSS.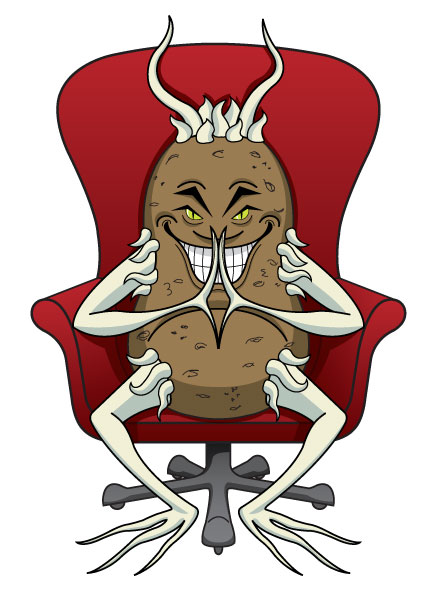 AP Summer Time:
For students during the summer, the CCSS aligned AP courses keep going! This AP Summer Institute at one NC university campus this year is just an example. See below: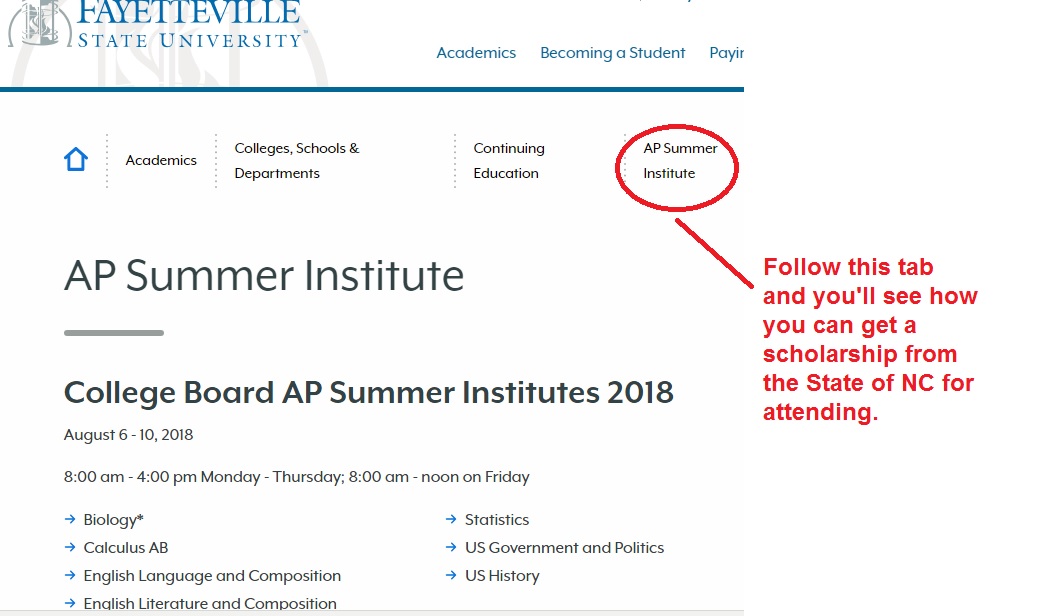 To see how the State of NC gives these AP Summer scholarships, go here. Note that when you scroll all the way down the screen you'll find out the partner for these scholarships is the NC State Board of Education. So, in other words, the AP summer institutes are taxpayer funded!
Now, Warriors, I know your State will have AP courses as well, so be looking for those summer camps! If you want to see how AP students are data raped to provide your State with 'information' that can be 'celebrated', go here.
Let's not forget, The National Review showed the leftist approach from College Board to support the UN's activities back in 2014.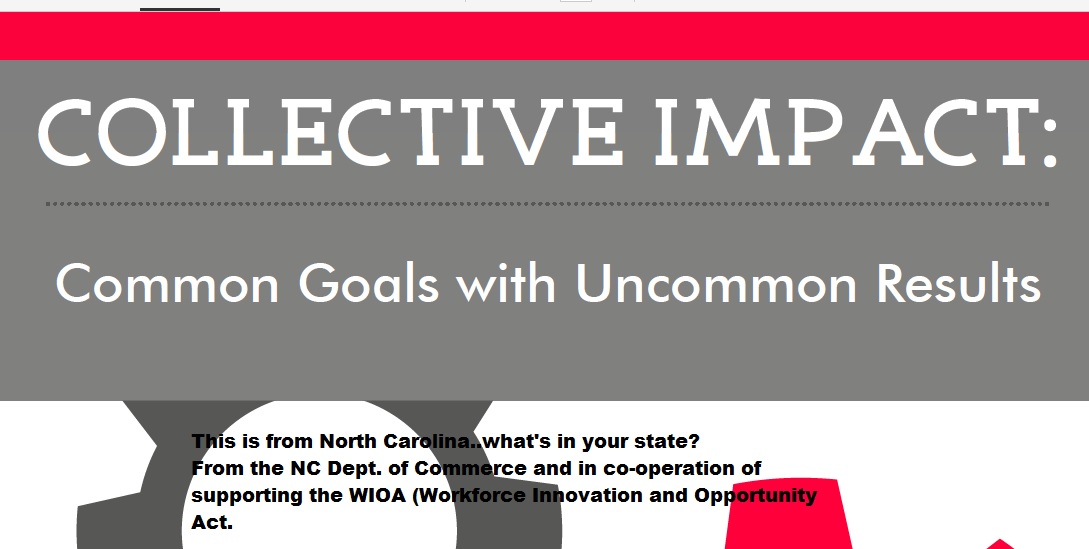 Closing:
Warriors, as far as who created the SPICE chart system, it doesn't really matter. What does, is that the AP courses and assessments have increased their amount of collectivism.
This is infecting ALL education choices. Do we want to be a free America or a controlled one?
(*Personal Note: I'll be traveling to CT to appear at a Parents Rights Rally there. If you can make it to Hartford, we need you! I'll use my @commoncorediva (Twitter) account to update you all.)