This is an urgent call to the Anti Fed Ed Warriors out there. While the chatter heads are going on about the reasons why or why not it's a good thing the U.S. Government is 'shut down', one thing's for certain. As far as the educational overreach, it's 'game on, as usual'.
To what am I referring? S 615 (the U.S. Senate's latest attempt to re-authorize and/or to amend the 1965 HEA, Higher Education Act). S 615 is being sponsored by the CO Senator, Michael Bennet. The Bill also has Sen. Marco Rubio's (FL) backing.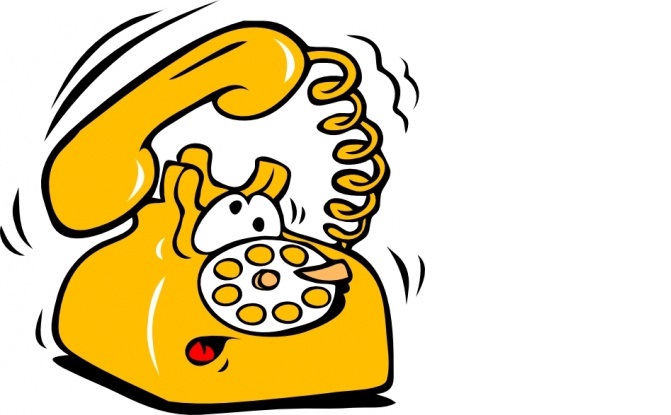 The Urgent Call:
Warriors, I'm calling your attention to S 615 as it's the 2nd Senate HELP hearing for the Higher Education Innovation Act. It is scheduled to go on as planned for Jan. 25th, 2018, according those answering the phones at Congress right now. That's the day after tomorrow! Appearing as witnesses: Dr. Joe May (TX), Dr. Deborah Bushway (MN), Mrs. Donna Linderman (NY), Mr. Michael Larsson (MA), and, Dr. Barbara Brittingham (MA). This hearing begins at 10 AM (EST). It will be archived.
So, what's S 615's name? The Higher Education Innovation Act!! (*Congress is stuck on a pattern, Warriors. Look at some of the recent legislation turned laws. WIOA, for instance: Workforce Innovation and Opportunity Act; the ESSA's copious amount of language devoted to 'innovating' education. 
January 25th is the same day Senate HELP will nominate a new Assistant Education Secretary* (Frank Brogan) for K-12th grades. This hearing begins at 2:30 PM (EST) and will be archived as well.

(*Note: the highlighted links for both hearings will take you directly to the U.S. Senate HELP website. You'll need to refresh the link for the 'live feed'.)
*Brogan is a close buddy of Jeb Bush's, at least according to the Tampa Bay Times. As we know, Warriors, Bush's Foundation for Excellence in Education is the 'chief fallacy maker' behind "National School Choice Week". So, if we're wondering about Pres. Trump's commitment to end Common Core, we really should be protesting this nomination in double time.
******************************************************
If you, like me, missed the first hearing on S 615 (held 1/18/18), you can find the archive here. This hearing discussed the supposed transparency associated with student debt and how Americans will be able to afford higher education. You'll also want to access the Senate HELP Chairman's 1/18/18 press release. You'll see that according to Sen. Alexander (who does acknowledge federal education presence, but doesn't apologize for it), that the background for S 615 is actually 4 and 1/2 years old and has had a whopping 18 bi-partisan meetings. As usual, Warriors, we've not heard of ANY of these meetings, nor been invited as serious 'stakeholders' to the table.
In the 1st archived hearing, no doubt you'll hear lots about the need for data mining/tracking to be part of the 'simplification'. You'll also be 'treated' to lots of FASFA (Free Application for Federal Student Aid) rhetoric, too.
As other anti CCSS Warriors have shown us, the FAFSA has become a weapon against our students. FAFSA, also can be tied to a data breach, as well as the SETRA and FERPA legislation which Congress appears to be hell-bent on for a national data base. This type of data base would have Americans in schools, or not, tracked like never before.
(SETRA and FERPA stand for Strengthening Education Through Research Act and Family Educational Rights and Privacy Act.)
********************************************************************************
Needed Background Context For You:
Warriors, if you've followed me long on this blog, or heard me speak out numerous times, you know I've been warning you for quite a while about the HEA being the last link in the chain of total birth to adult CCSS (Common Core State Standards) alignment. You also know that there are several others who have been just as diligent in warning our nation.
You may also know I've been able to prove how the current form of HEA is embedded in the K-12th grade law. It's mainly embedded by Career Tech Education (CTE). Why? Simply put, the 2014 passage of WIOA (Workforce Innovation and Opportunity Act) used CTE as the adult version of CCSS in order to tie jobs to education.
For more context about HEA and 'innovation', let me point you to at least 2 reasons WHY Congress is uniting itself with the CCSS Machine:
10/6
What's "10/6"? The '10' refers to the Agenda Points the U.S. Dept. of Education has had in place for some time. The '6' refers to the Agenda Points the U.S. Dept. of Labor has had in place for some time.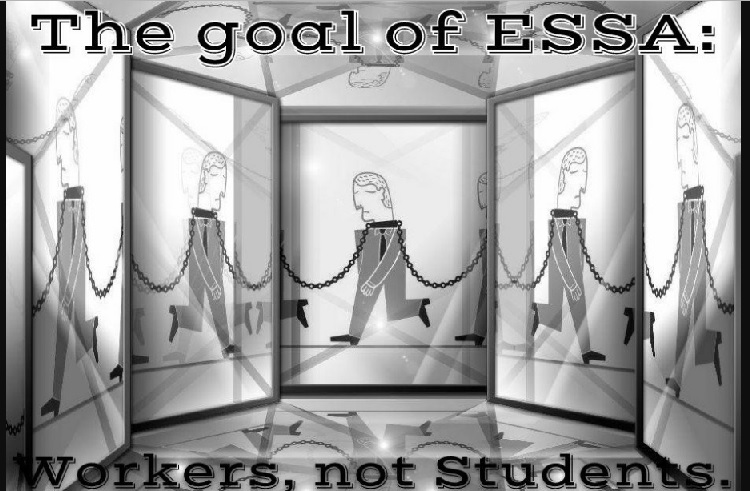 Much like ESSA, HEA's re-authorization will continue the 'worker' mindset, not the academic mindset to needed to be a great and free nation!
10/6 was woven into WIOA, then ESSA. It was woven into the current HEA version (2008) and will be woven into the newer version of the HEA.
How? By CCSS/CTE/STEM (Science, Technology, Engineering, and, Math)/CCR (College and Career Readiness); or as ESSA called it, "Challenging State Academic Standards" are precisely where 10/6 intersect in each existing law concerning 'education' from a federal level. The intersection even has a name, "Career Pathways".
Warriors, on Page 14 of S 615, the intersection of all this is visible: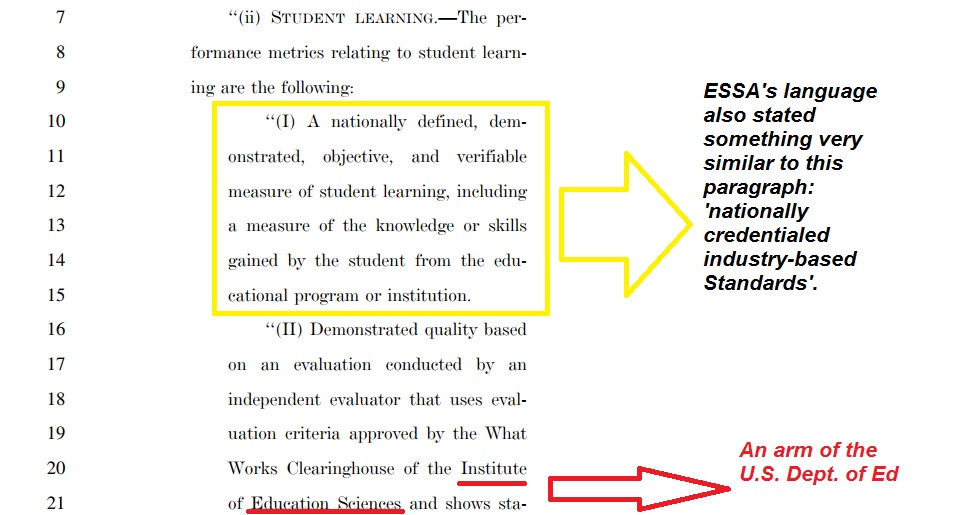 Closing:
Like the big blue picture above, Congress is working overtime to try to convince Americans that 'innovation' will solve ALL our educational woes. What they miss consistently is how MUCH 'innovation' is HARMING our students of all ages!
For your further contextual base, my most recent previously published HEA articles:
a) CBE (competency based education) is also woven throughout WIOA, ESSA, and, HEA. This will lay out how it's a pattern set forth by the UN (United Nations).
b) Congress's sense about education is definitely NOT academic-minded. This look from mid 2017 will lay out a plethora of workforce-based-education-career-tracks Bills.
c) This June 2017 article of mine traces the vast amount of UN-directed data tracking higher education (as also seen in Pre-K to 12th grades) has in place already.
Lastly, the House of Representatives passed its version of HEA on 12/13/17. It's called the PROSPER Act. It too, is a trap.