Hello, my Anti Fed Ed Warriors! I'm sure you've heard of 'betting on the farm' (which means you risk everything you have to win a bet or succeed with an investment or organization). I KNOW we've seen education bet on in this fashion since the CCSS Machine rolled into the classrooms. If you're like me, you have fought long and hard to expose the under the table deals; reveal the backroom meetings, and so much more.
Recently, the U.S. Secretary of Education gave a speech where the tone was definitely MORE 'betting on education' was woven throughout. If you missed my scathing rebuttal to Betsy DeVos, I've included it here, for you. Be warned, Warriors, her speech was written to sound like ESSA (Every Student Succeeds Act) is worthy of sainthood.
Warriors, we know the media loves to help sell lies to us these days, especially when it comes to education. If you look only at the headlines surrounding DeVos's latest speech, you'll be misguided in the notion that "Common Core is dead" . What the media leaves out is that her passion and poor leadership will send American children of all school choices to one sad conclusion:
Personalized digital learning is the ESSA way and as such, is the ONLY way to learn
Warriors, we've seen tons of research which proves 'personalized learning' is a farce. The fact it is continually tied to the digital push also proves that the 'learning' isn't really taking in information. No, the digital personalized learning is all a data mining trap to force your student into a preconceived pigeon hole job.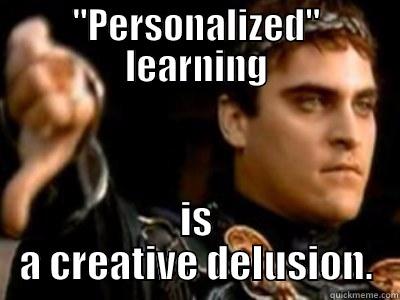 That DeVos is steering the bets on education and has pointed America to MORE Common Core/Career Tech/College and Career Readiness/STEM proves on thing:
                    The globalization of education will continue on 'as is'.
Also, because DeVos's devotion to digitally connected, personalized education seems so 'pure', consider this: she, via family business holdings, can literally profit from the use of digital computer and programs in the classrooms. My article from November 2016 shows where those holdings are.
If you have friends and family who are still convinced DeVos is a great champ for American education, show them the article. DeVos nor Trump have done one thing to rid our nation of Common Core. They've done everything to ensure the globalization of our nation's classrooms continues.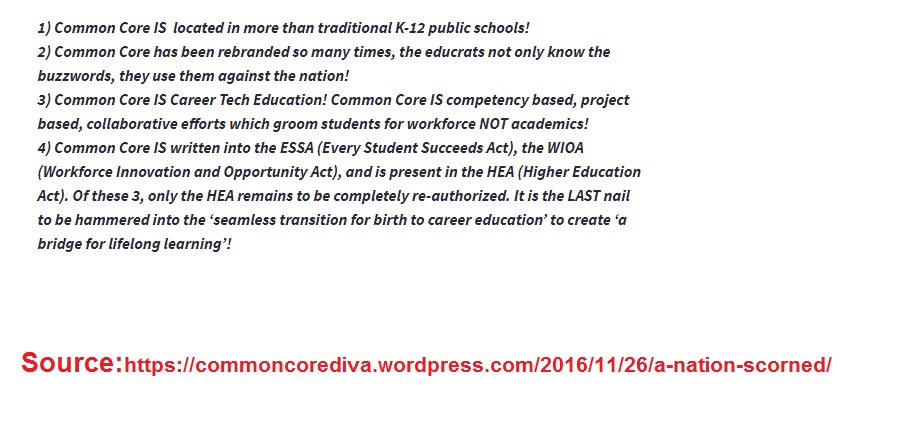 BETT In The U.S. By Way Of The U.K.:
Warriors, I first learned of BETT ( British Educational Training and Technology Show) from an email sent to me by a CCSS Machine group. I was being invited to attend briefing sessions connected to the Conference in London the last weekend of this month (Jan. 2018). Below is a screen shot of the email. The added emphasis is mine.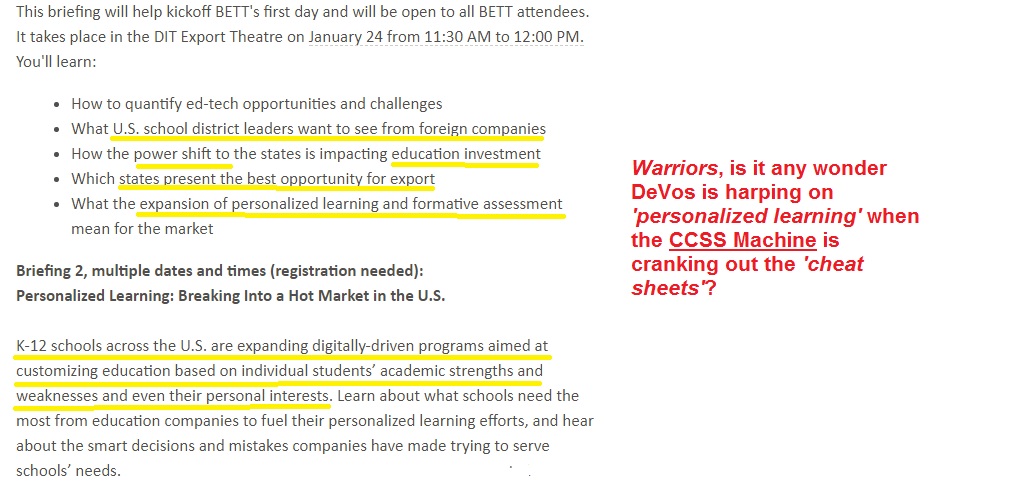 If you question BETT's stance on why it is pushing for digital personalized learning, look below:


Other sponsors and partners include Cisco, Dell, and, Microsoft. Underneath every partner or sponsor is how they are tied to BETT. For example, Microsoft is a 'worldwide partner'. Because digital and technology pushes across the globe involve the UN/UNESCO, you'll find STEM and STEAM (Science, Technology, Engineering, and, Math; Science, Technology, Engineering, the Arts, and, Math) there, too.
Evidence has also proven that these UN led agenda items were inserted into American education as part of the CCSS Machine's 'bet' in education. The payoff? A STEM people for a STEM workforce who live in a STEM nation with a STEM economy for global good.
BETT is all about bringing together the global education community in the hopes of transforming education. With the ties we see above, is it any wonder DeVos is so hell-bent on trying to convince us digital education on a personal level is the ONLY way to go? It makes sense to me.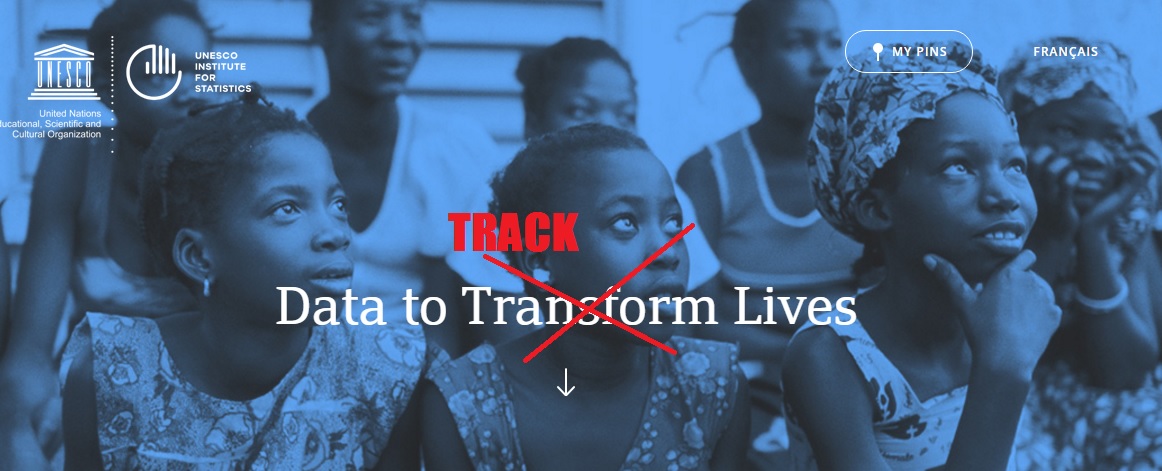 Closing:
Make no mistake, Warriors, DeVos will keep placing dangerous bets in education supposedly on our children's behalf. We KNOW she's totally unqualified to be in such a powerful position. We MUST continue to keep watch and help dispel the damaging misinformation which is coming at us from ALL angles in D.C. We MUST continue to protest against ANY involvement with the United Nations. It's not enough to pull funding from specific programs and expect all the ties to the UN will go away. The CCSS Machine, along with the UN have been planning total educational upheaval for many, many years.
Folks like DeVos only make it harder to untangle. Those groups the UN is using, like BETT, certainly uphold transforming education from learning to workforce.